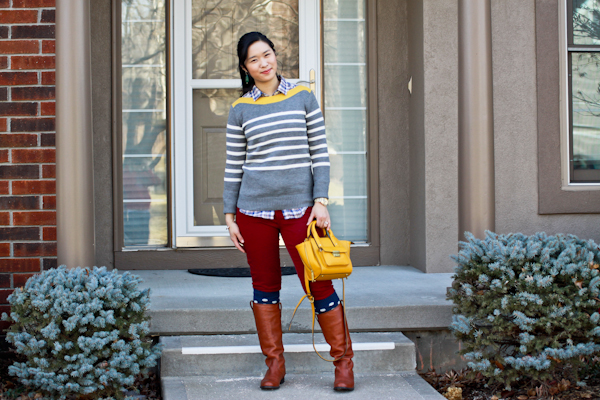 Boot socks, I don't know why it took me so long to get into them, but I am hooked. Not just for knee high boots, but for ankle boots too, I am obsessed with wearing boot socks to add another pattern or color to my outfit. Plus it keeps my toesies warm.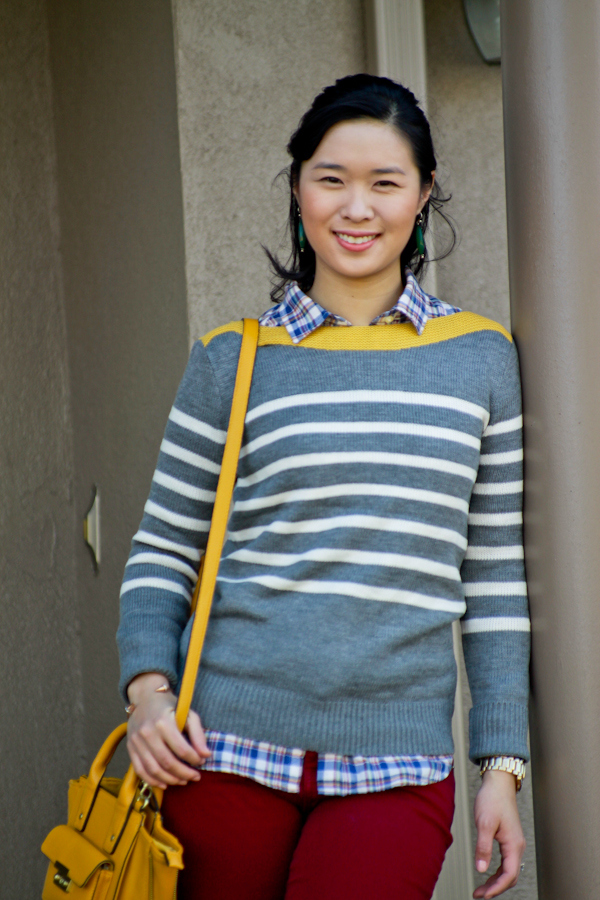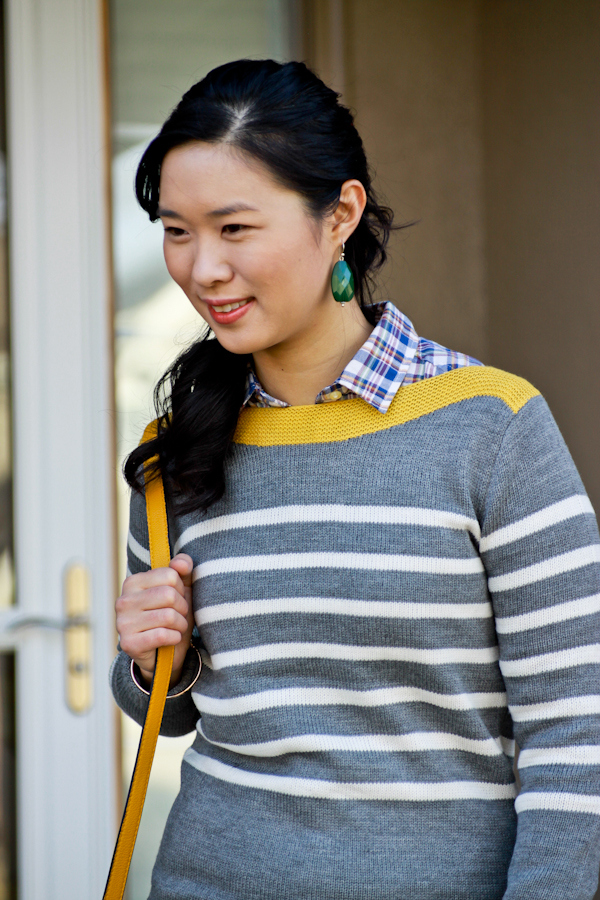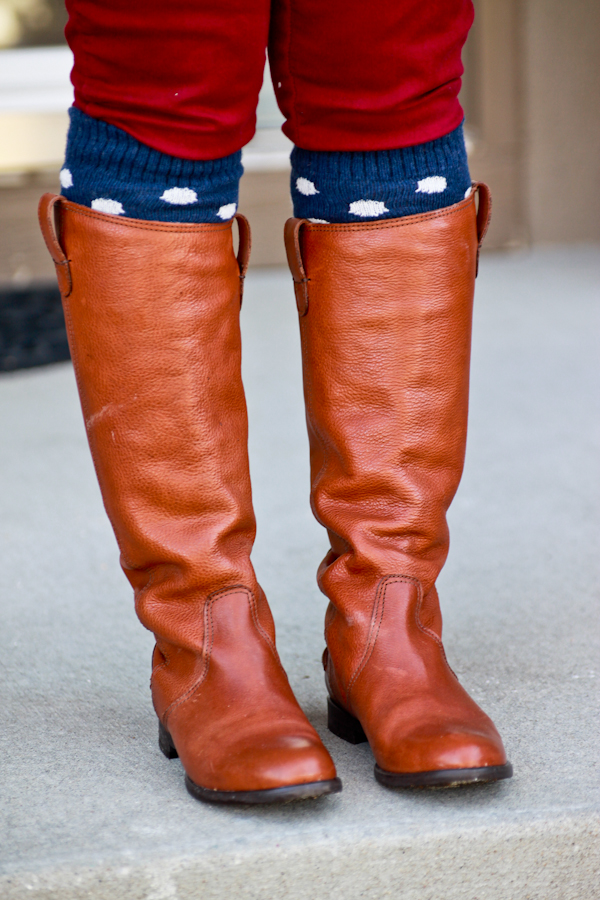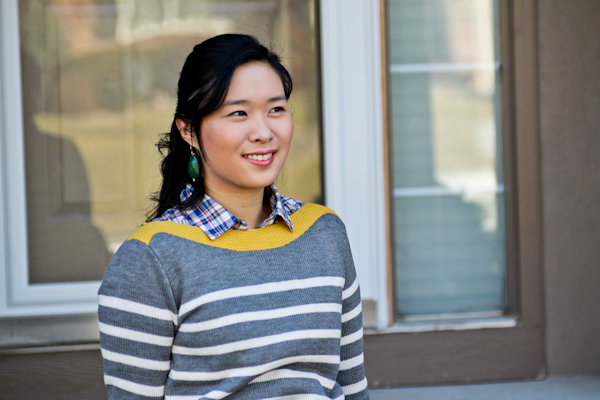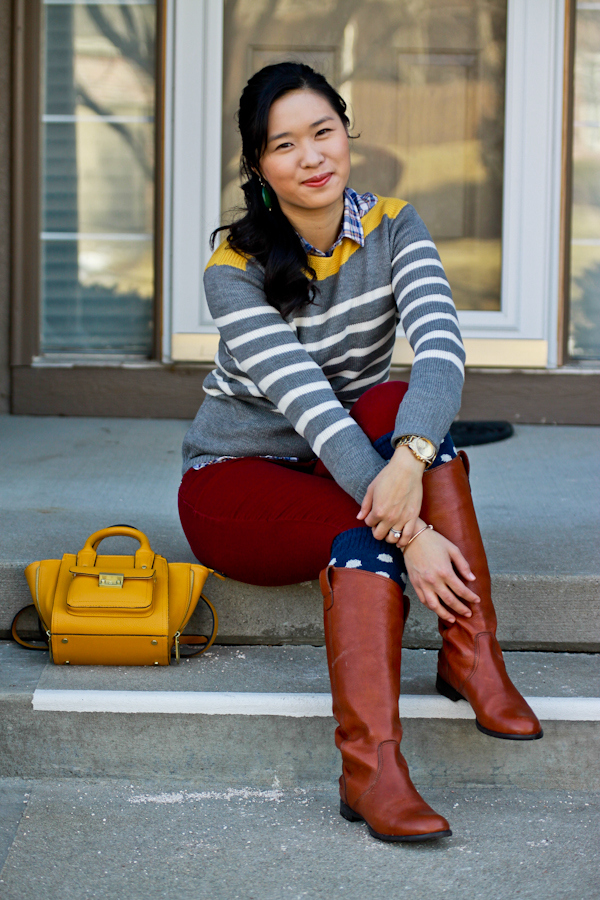 This has been quite the long week, but I'm so glad it's the weekend now! The weather is warming up here (50s woohoo), Kansas City restaurant week is almost here, and I'm going wedding dress shopping with a friend this weekend, so fun! Hope you all have a beautiful weekend too!
Are you boot sock obsessed like me?
Outfit Details
Button Down: Uniqlo
Sweater c/o Conversation Pieces (free shipping on all orders with code SANDY)
Pants: Forever 21
Boot Socks: H&M
Boots: Madewell
Bag: Philip Lim
Earrings c/o That's Mine Boutique
Shop Knee High Socks perfect for Boots here: