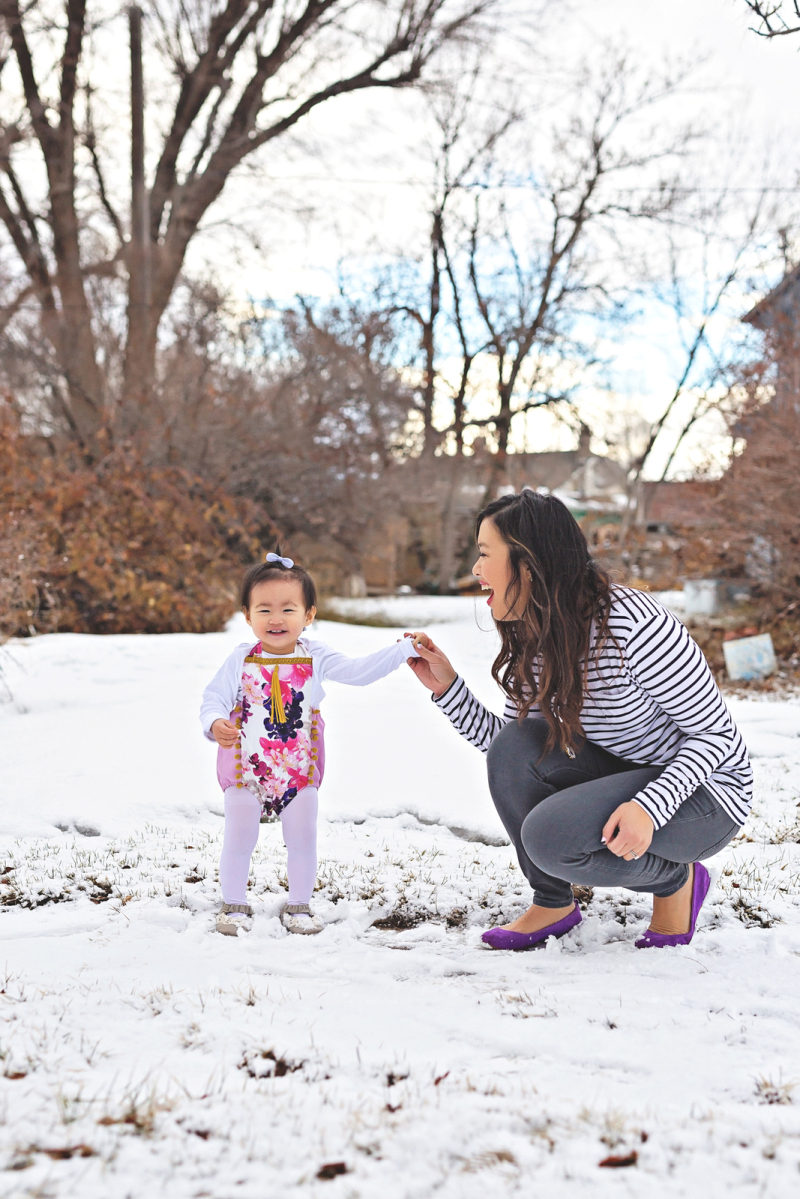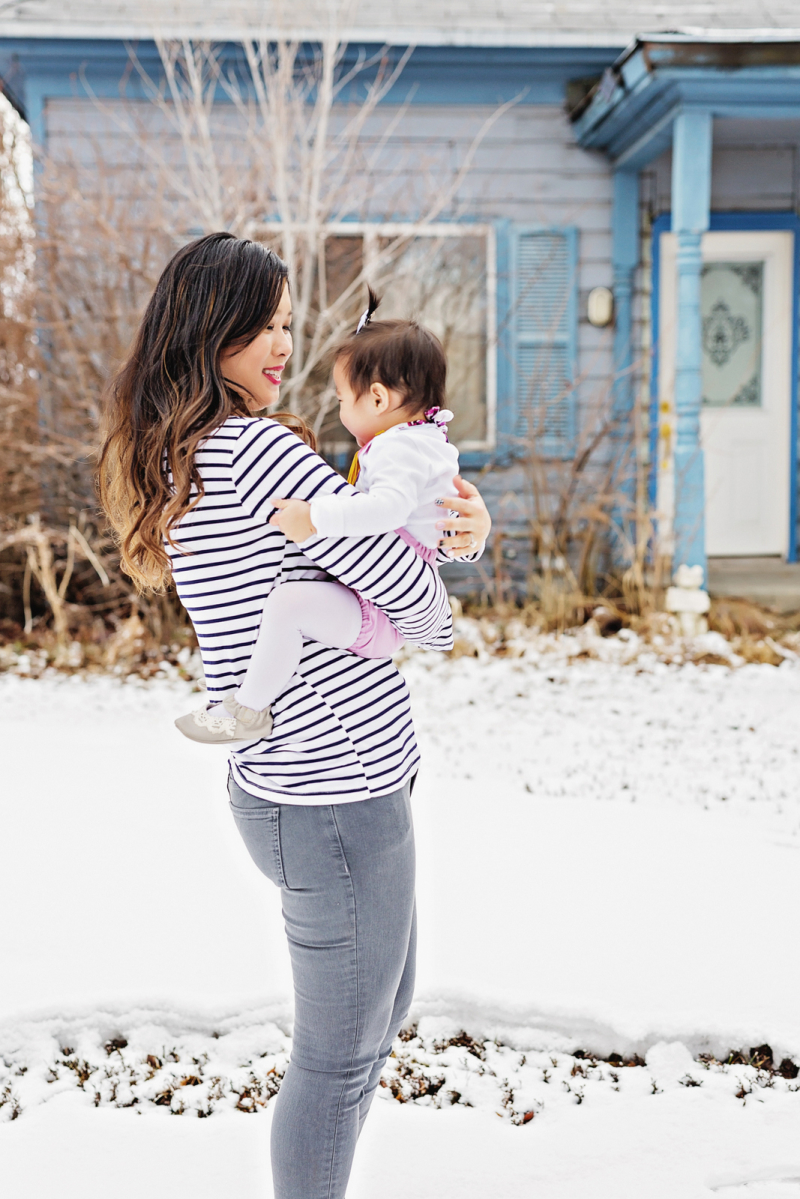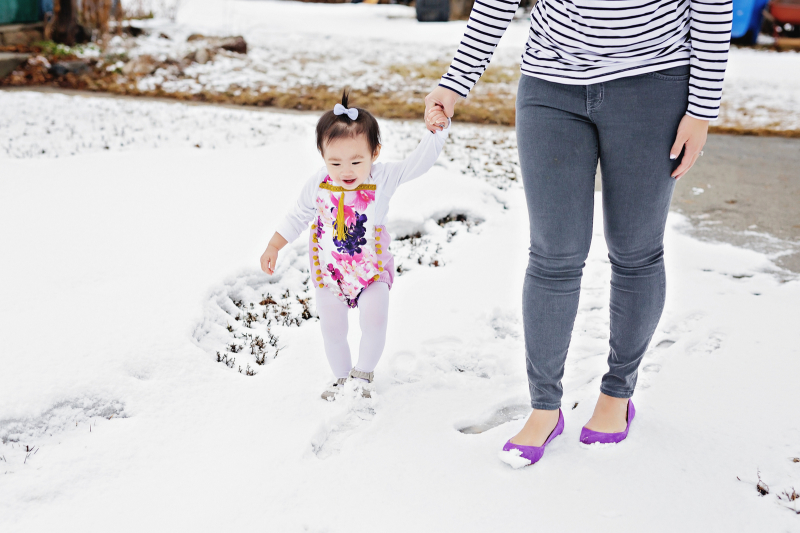 We are back with another Mama Daughter Style Series, because getting dressed all cute with my little babe is one of my activities, and hopefully hers too!

For this series, the Mamas are showing you 4 ways to style a striped shirt because I think we could ALL agree that a striped shirt is quite the staple in in everyone's closet, there are just so many ways to style a striped shirt. If you don't own one, or two or ten, then I think you are missing out. I have a bunch in different colors and they are great with jeans, colored denim, overalls, a floral skirt, polka dot anything, just trust me.
And all the little girls are styling rompers and dresses from VivaBoho! Their pieces have a cute Boho flair, are handmade in Spain and we actually own about 5 of them and we are obsessed! The quality is stellar and the pieces are sure to make your little girl stand out! Also, you can take 10% off your order with code VIVABOHO10, good for all year long!! Her romper goes so well with a simple but sweet Pitchoun Designs clip, don't you think? Vivian still doesn't have a lot of hair, so this is the only way I can wear her hair in a clip. It's different from her regular headbands, but I think it's super cute too!