In Taiwan, it's super dooper popular to take all day engagement/wedding pictures where there are makeup artists and rented dresses galore.  My brother and cousins had gotten theirs taken previously at Sophia Ritz Studio in Taipei, Taiwan so I knew I wanted mine done there too, plus my aunt already knew a lot of the sales ladies there.  So we planned a trip to head to Taiwan in early April 2009, a month and a half before our wedding.  Since Marvin and I didn't want to take too much vacation, we spent a week there, and between 50%-75% of our time was related to this session.  Here's a breakdown:
Day 1 –  We got to the studio at 2PM.  I proceeded upstairs to the changing room where I had a lady help me the whole time.  She was so fun and bubbly and she even helped me put on my Nubra – Self Adhesive Silicone Bra
.  Let me just say, the Nubra works wonders in terms of keeping up the perk, staying on ALL DAY, and it's strapless.  If you don't have one, you should probably get one, you won't regret it, OK sorry I digressed.  Anyhow, I tried on about 10 colored dresses and finally decided on 3.  Then at 5PM, some friends of ours came and met up with Marvin and took him out while I tried on white wedding dresses (because I would rent two of them for our real wedding and I didn't want him to see the reception dress beforehand)!  3 hours later I had found my ceremony and reception dress and the white dresses for the session.  Then we met with our photographer and told him what we were looking for in the pictures.  Then we went to a place called Gem to get tuxedos picked out for Marvin.  Grooms in Asia typically wear white tuxes, but we opted out of that and choose grey and black tuxes instead.  8 hours later and we were finally done with the outfit selections!  Then we hit up street food in the Night Markets before the BIG PHOTO DAY!
Day 2 – We arrived at the studio at 9AM where I proceeded to try on my dresses to make sure they fit (they were all altered the night before).  I then went to hair/makeup/nails which took another hour.  At 11AM, me, Marv, the photographer, his 2 assistants, the hairdresser and the driver headed Outdoors in the freezing cold weather!  For the first shoot, I wore a pink dress while Marv wore casual clothes.  We took pictures at a lake and they even brought their own personal swing for us (I really wanted swing pictures!)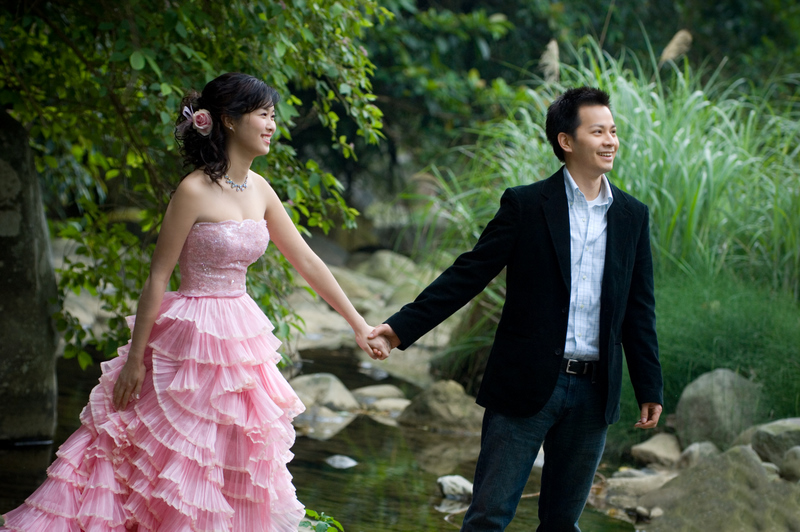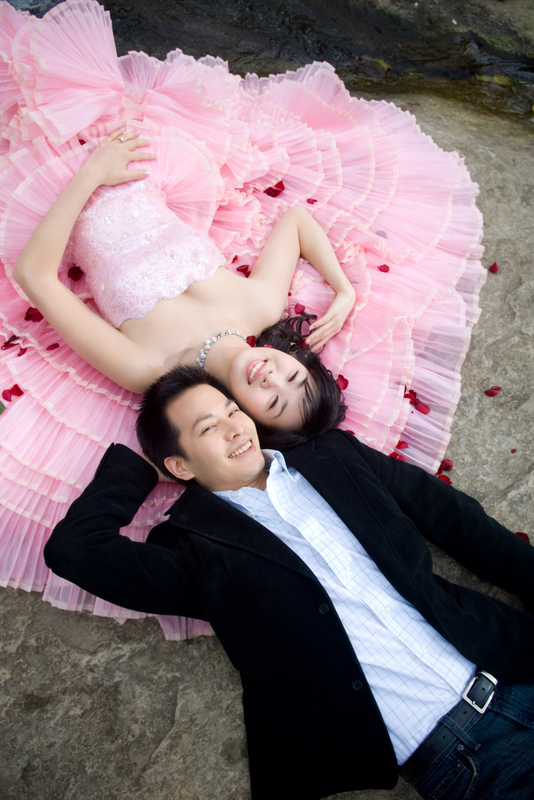 Then I got changed into my white wedding dress (this is the same dress that I brought back for my wedding and wore for the reception) and they redid my hair and switched the flower.  We took these pictures at a forest, flower garden and lake at Yang Min San.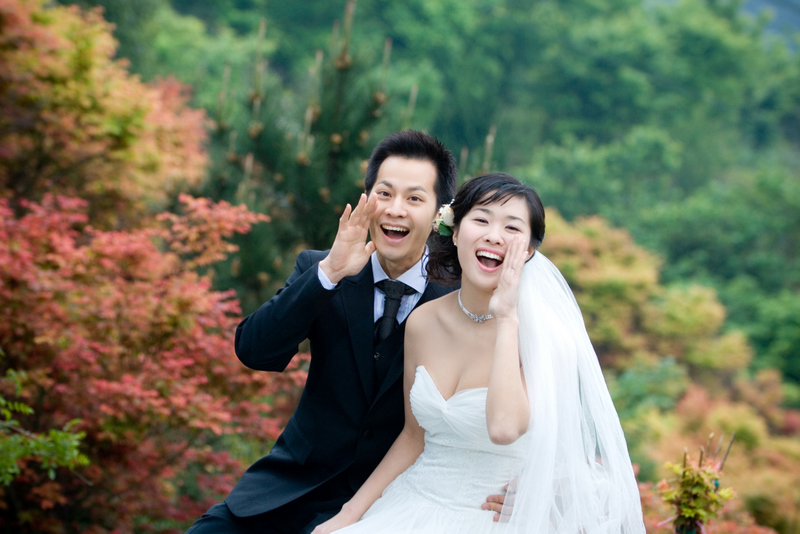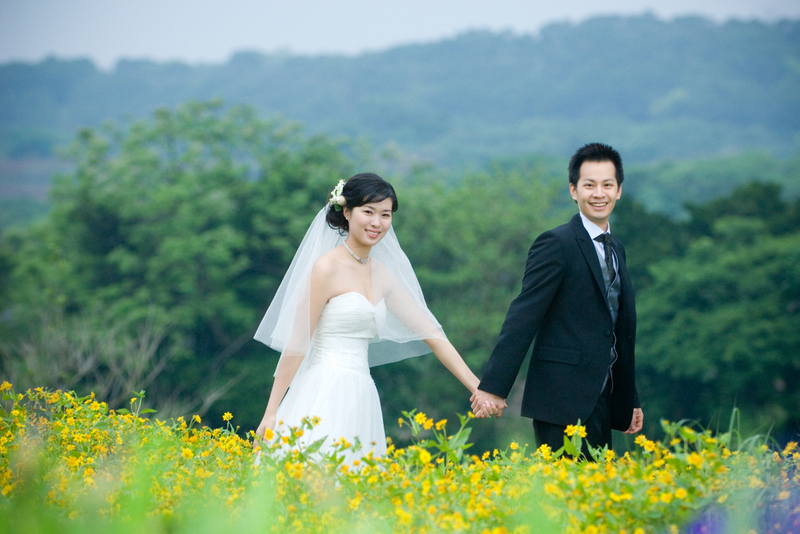 Then as the day was winding down, I changed to a green dress and Marv changed to a grey suit and we took pictures at Dan Shui beach!  It was SUPER WINDY and cold (I'm talking like 9 degrees Celsius, which I'm too lazy to convert to Fahrenheit for ya'll, but trust me, that's cold)!  But it was worth it for the pictures and to wear this gorgeous dress!  And of course, we had to do an "engagement" reenactment! 🙂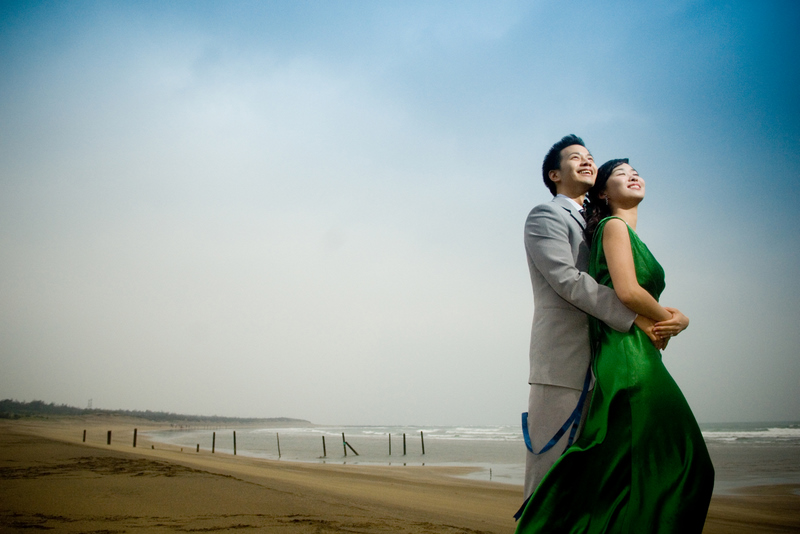 We were cold.  We were tired.  We were hungry.  But we had two more outfits to go!  Come back later for the Indoors set of pictures from this day!