Hello October! Wow already!?!? I think I say this every month but time sure does fly. But this month is particularly exciting because it means that MY BIRTHDAY is exactly ONE MONTH AWAY!! Oh don't you worry, I've already started my birthday wishlist already! 😉 Speaking of birthdays, yesterday was my sponsor, We Heart Paper's birthday and today is Much Love, Illy's birthday… sooo don't forget to send them some birthday love!!
And next up I just wanted to announce the winner of the scratch and sniff custom dog silhouette giveaway! Random.org picked…

This comment was left by the beautiful blogger Diana from exPress-o! Congrats lady! I will send your email to Mary Lou and she will contact you shortly to get your mailing address. Can't wait to see your custom print!
And speaking of animals… I've done quite a bit of shopping lately and my newest obsession is none other than… LEOPARD PRINT! I just bought my first pair of leopard print flats at Target and I love them, the best part being that you can pretty much wear both black, brown, and brights colors with it. Honestly, I was never a huge fan of it before, guess I was missing out!! Here are some other ways that leopard has inspired me this week: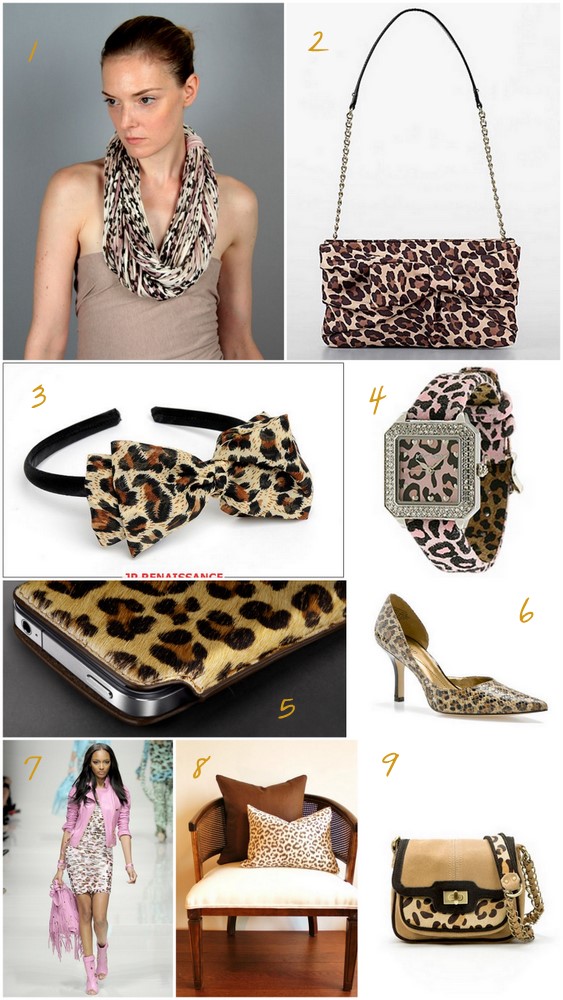 1 spice up your neck with an ultra fabulous coco leopard necklush
2 be the trendiest lady on the streets with this kate spade leopard print shoulder bag seen on lord and taylor
3 how about a cute little leopard print bow headband from irispancy?
4 this betsey johnson leopard watch seen on fantabulously frugal totally had me with the pink!
5 since you probably use your phone all the time like me, why not make it stylish with this phone case seen on made by girl
6 although i already have flats, i might just need this joan & david chanteur pump from dsw to complete my shoe collection
7 just saw this blumarine spring 2011 dress on the alternative bride, check out her post for much more!
8 decorate your furniture with leopard print handmade snow leopard throw pillows by highstreetmarket
9 and finally score his zara shoulder bag for $79.99, thanks sogni e sorrisi for sharing with us!
Well, that's all friends! Have a beautiful, wonderful, merry, lovely weather fall October weekend! 🙂
Are you a leopard print lover? Do you own anything leopard print?