This is the week, this Thursday, I will have my FIRST EVER booth at an Ladies Night event. I have to admit, I was a little hesitant about signing up for this for the fear that I wouldn't have time to make enough items or that I wouldn't sell a thing, but I think it will be a great and fun experience for me. For the past few weeks, I would go into work in the day time and when I'd go home, I'd frantically craft away at cabochon jewelry and bows, bows, bows! 🙂 For those of you in the Kansas City area, please stop by and say hello! There will be free food & booze, does that entice you? 😉 Here's some more information on it.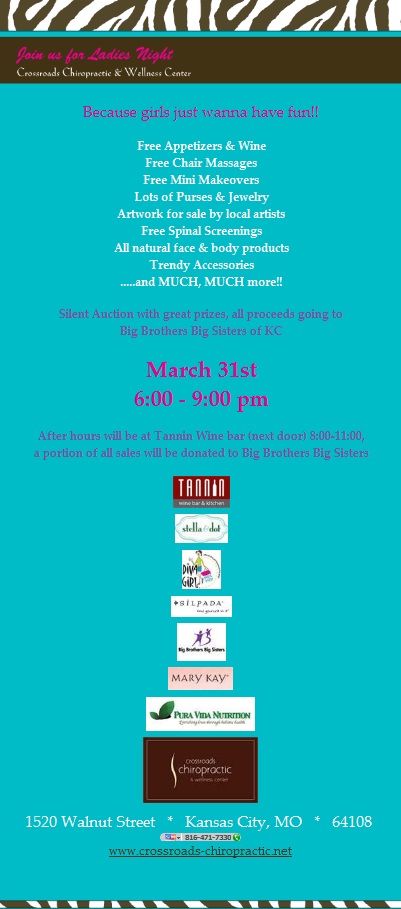 I have no idea how much stuff to make so I've just been making as much as I can. I'm hoping to at least sell a little bit. What if I don't sell anything at all? Oh, can you tell I'm nervous and excited at the same time? That being said, whatever I don't sell at the event will be going up in my shop! Here's a peek at some of the stuff I've been making!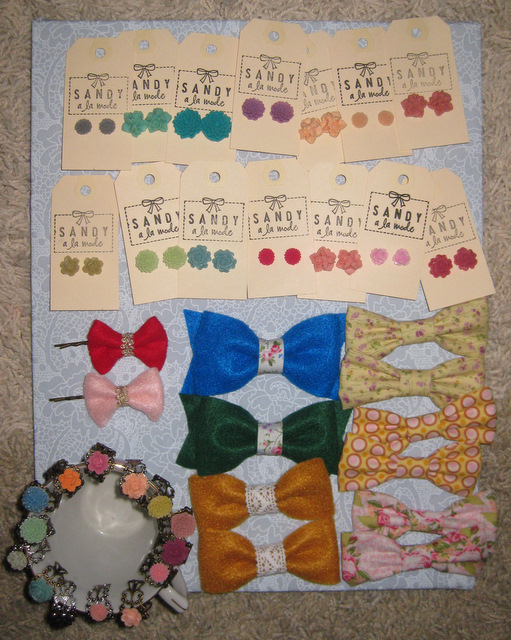 Yup, that's right, I have my own stamp! My sis-in-law helped me design it and I got it made from Modern Art Stamps!
***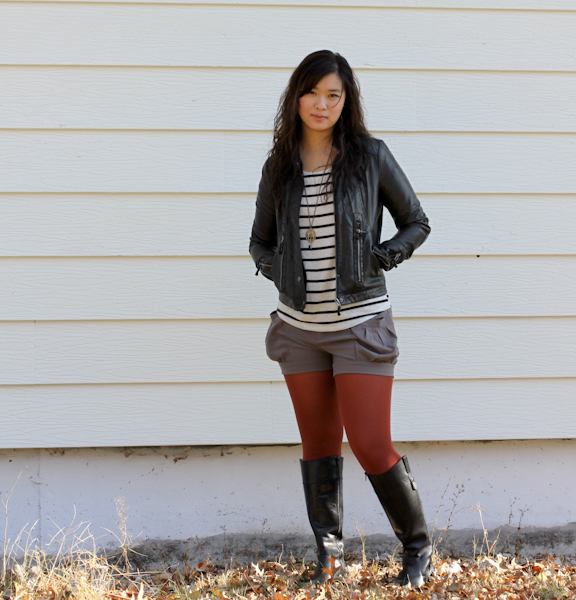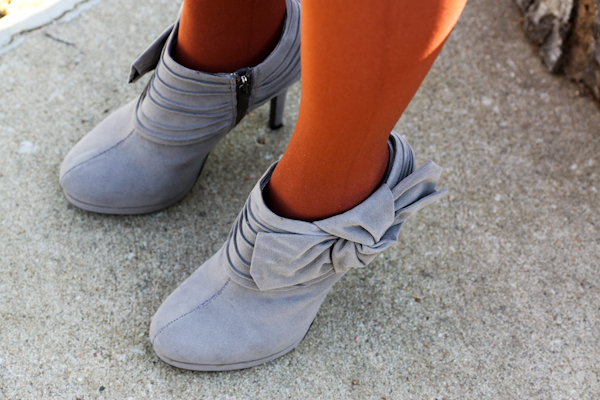 Jacket: New York and Company | Shirt: Forever 21 | Shorts: Hemline | Tights: CHWH Swap with Much Love, Illy | Boots: Anne Klein | Booties: Shi | Necklace: Oh, Hello Friend
Couldn't let you go without an outfit post which I'll be linking up to Cute and Little's Color Brigade with Grey, Rust and Stripes! Purchased over this past Thanksgiving, this is the first leather jacket I've ever owned in my life. Yea I know, I kinda jumped on the bandwagon pretty late here. I've had it in my closet for a few months now as I was having the hardest time trying to decide what to pair it with. So I finally just laid it out on the bed and was determined to find something to make it work. I've also been seeing the tights under shorts look all over blog world and wasn't sure if it was for me, but wanted to try it out anyways. There ya have it, two of my fashion fears put together in one outfit. Oh yea, and I wish you could see it, but the inside lining of the shorts are leopard print, kinda makes me smile. I'm happy with how it turned out, although I can't decide if I like the boots or booties better, what do ya think?
***
Oh yea, and I wanted to announce the Plum Pretty Sugar giveaway winner too!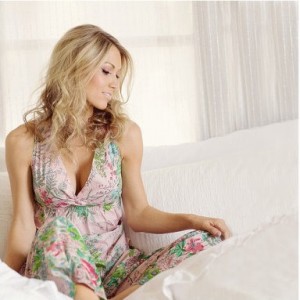 The new lucky owner of this beautiful tank top is Kait from Pretty Things! Congrats girl! Send me an email to sandyalamode(at)gmail(dot)com with your mailing address and we'll get the tank top right out to you!