In just a matter of a few weeks, I will be standing by my old college roommate and best friend as she marries the man of her dreams! We spent our junior year of college together in what we called the Pink and Purple Palace/Jello Shot Factory. If you can't tell by the name, our apartment was decorated with all sorts of pink and purple decorations and it was the hub where jello shots were made for parties, haha. We studied together and partied together, and the infamous PCrew group of friends (7 girls, 1 boy) formed. And we've still all been friends ever since college!
During a weekend back in May, I headed back to Michigan for Christine's Purple and Green Bridal Shower. The other bridesmaids and I had been emailing back and forth for quite some time trying to figure out venue, food, decorations, games, and schedule. Since I was traveling from afar and most girls were local, I agreed to bring my one specialty that I now make for all bridal showers, Martha Stewart's tissue paper pom poms. While the rest of the ladies all made some amazing food and took care of the other decorations. All these pictures below were taken by the talented MSteps Photography!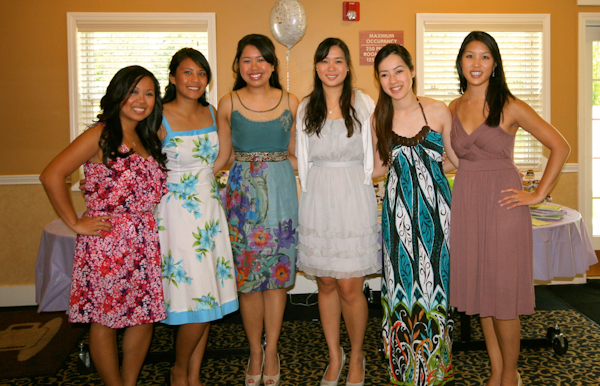 The MOHs and bridesmaids who planned/set up the party with the beautiful bride!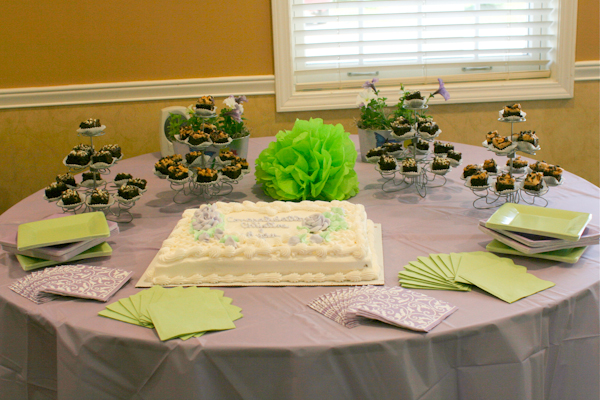 Here's the beautifully decorated cake and brownies table!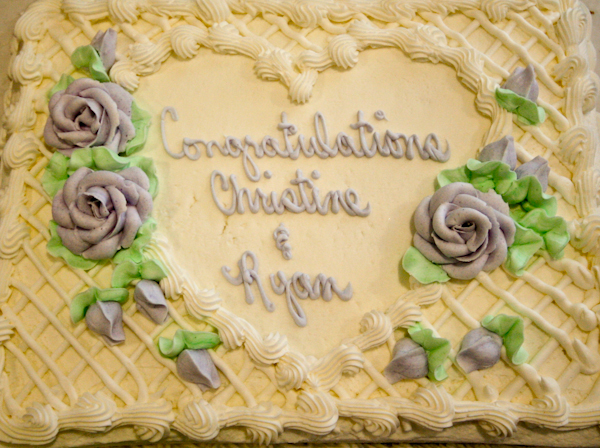 And the perfect purple and green cake.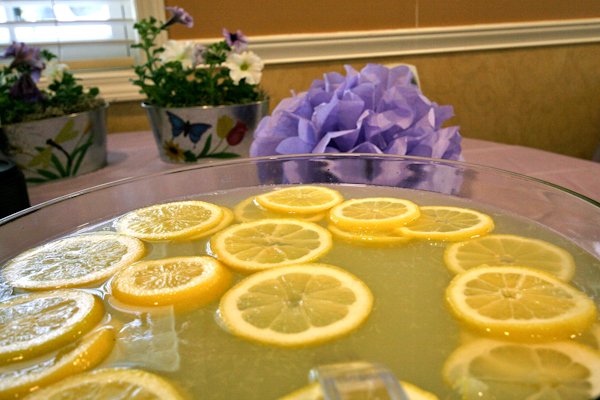 Refreshing lemonade for a nice hot day.
A look at the food and close up of the desserts!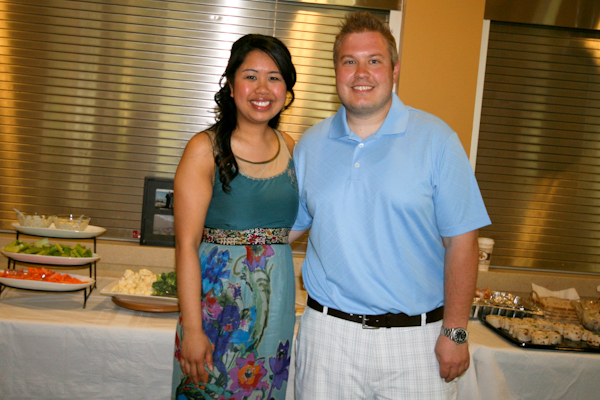 The soon to be married happy couple! 🙂
Here they are cutting their cake, opening presents and practicing their smile! (Yes, they are college football rivals just as me and Marv are as well).
Beautiful guest favors made by the mother-of-the-bride, delicious smelling lotion and boxes full of chocolate!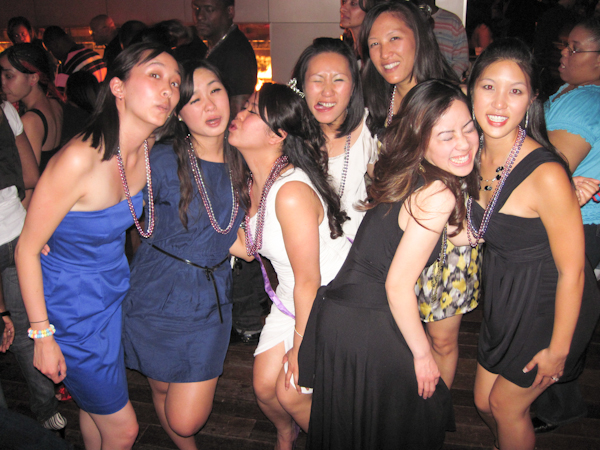 And then later that night, we headed to MGM Detroit for a super fun Bachelorette party. Can you tell we had fun? 🙂
Congrats again to Christine and Ryan! Thank you for letting me be a part of your wedding celebrations and I can't wait to stand next to you on your big day. It's going to be a BEAUTIFUL WEDDING! 🙂