Last weekend, one of my good friends Amy had a sweet little baby shower for her baby girl. It was a beautiful sunny day outside and just a perfect day for a celebration. She's a couple weeks ahead of me in her pregnancy so it's been fun to see what I have to look forward to through her and just to have a friend to go through pregnancy with. And what I can't wait for most, is for our babies to have play dates together. 🙂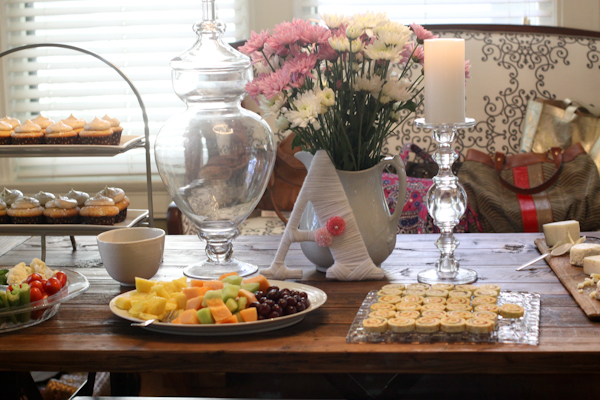 Here's a look at the yummy food table at the shower. Her baby's name is going to start with an A, just like mine! 😉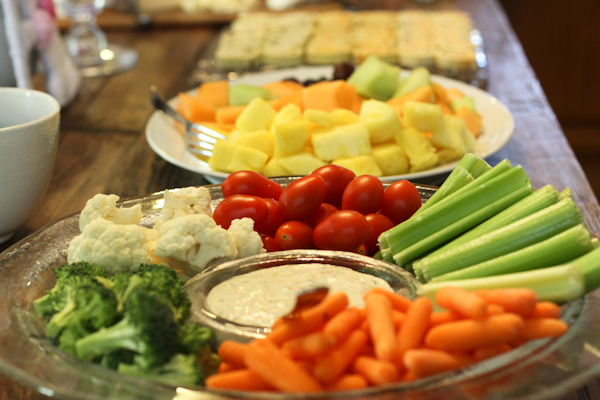 I LOVE veggies and dip, like a lot. Even more so because it's healthy!
Cheese, punch, and tea, and super cute decorations!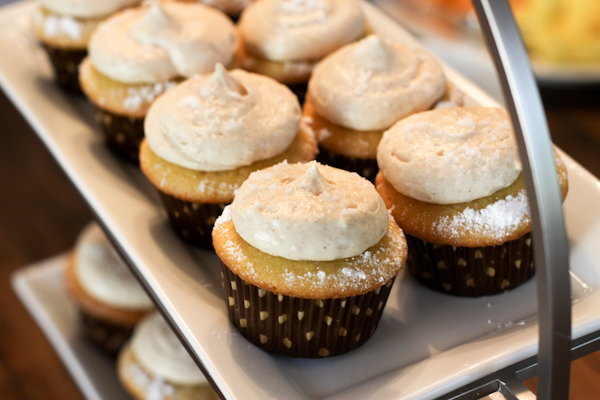 Maple cinnamon cupcakes… yes, I had two (one for me and one for baby). 😉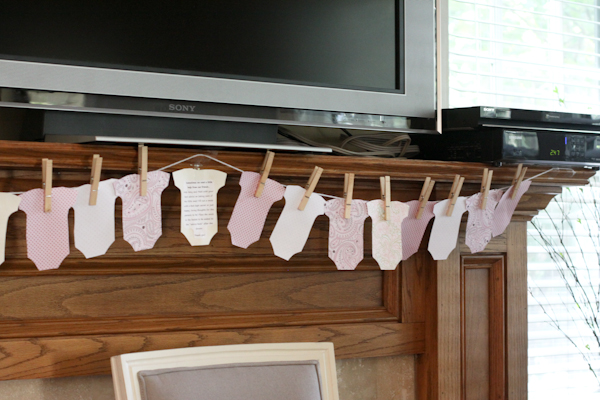 We all wrote advice on these onesie cut outs for the momma-to-be, such a cute idea/decoration all in one!
Isn't she a beautiful and glowing momma-to-be? I got her a bunch of stuff from handmade shops, including these adorable Pleasantly Plump Knits booties. So perfect for her little baby girl who will be born in the colder months.
And here we are rubbing her belly for good luck and of course we had to do a belly comparison shot! I've always heard that baby girls sit higher in the belly than baby boys, granted Amy is taller than me, but I think I can tell her belly sticks out more at the top than mine? Do you see it?
Going to her baby shower just got me super excited about mine. My bridesmaids/SIL are throwing me a shower this upcoming weekend and I CANNOT WAIT!
P.S. While I have your attention… just wanted to announce the winner of the Yes, Teacher giveaway! If your name is Maria and you blog at Little Tree Vintage, CONGRATS! Please email me at sandyalamode(at)gmail(d0t)com to claim your prize and I'll get you in touch with Sarah!
What are some of your favorite baby shower game or food ideas?