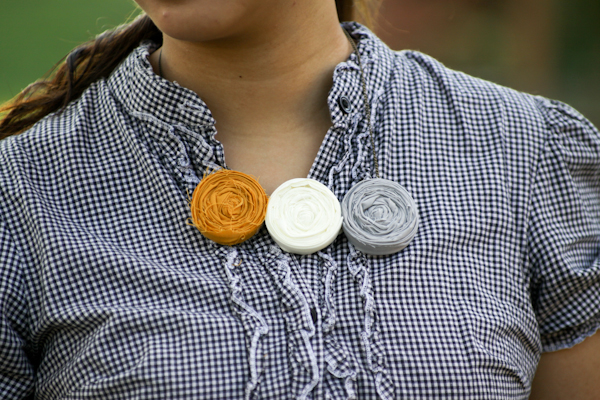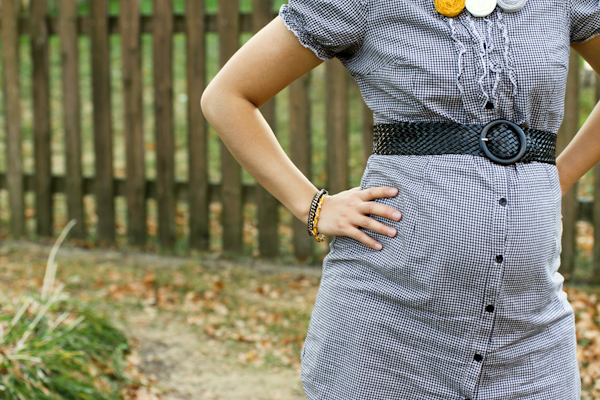 tunic: thrifted | belt: from another outfit | necklace c/o: pink lemonade | jeans: motherhood maternity | shoes: missoni for target | bracelets: forever 21
There's three things I love most about this outfit… the fact I can wear this in October, the fact that the top was thrifted, and my super cute pink lemonade necklace. Let me elaborate…
Fall is obviously in full force right now with changing colored leaves and pumpkin recipes all over the web, but the summer weather has still been lingering where I'm at. And might I add, I am not complaining. I'm soaking up these last few days of warm weather with some pink lemonade and ice tea. Are you guys still facing warm-ish weather these days or has it already been chilly for days?
About thrifting… have I told you how much I love thrifting? In the past few weeks, I can't even count on one hand how many times I've visited local thrift and antique stores. I just LOVE the thrill of finding a deal or finding something vintage or finding something that I could repurpose or redo! This top only cost be $3 and it fits perfectly over my baby belly, don't you think? Oh yea, and those pumps are one of the only things I got from the Target Missoni line, and I love them. 🙂
And lastly, yellow, grey and white all in a necklace? What more could you ask for? This has been a fave color combo of mine for a loooong time I tell ya. And when it all fits together in a perfectly crafted rosette necklace, it's perfection, and a great pop of color to an outfit might I add! 😉
Bump update: 29.5 weeks
– We are SO close to 30 weeks… which means a new milestone and we'll be 3/4 the way through! That's scary and exciting at the same time!
– I'm getting more and more requests from others to touch the belly and I actually don't mind! I know that other prego ladies may not feel the same way but go ahead, rub my belly for good luck! 😉
– One of my friends actually felt him kick this week. Up until this point, Marv and I were the only ones who had felt it. She freaked out, haha.
– When I drink tea at night, the caffeine doesn't affect me as much, but it sure does affect baby… so yea, it affected me this time.
– No particular cravings this week, except maybe dessert after every meal? But that kind of seems like a requirement to me. 😉
– My first baby shower will be this upcoming weekend and I can't wait for all my friends that I haven't seen in forever to see my belly! SO EXCITED!
Are you big on thrifting? What's the last thing you thrifted?