This week's Gussy Sews Inspiration Workshop prompt is RED. You see, the color red and I have a love/hate relationship. Growing up, I was always a pink girl and NEVER a red girl. It wasn't until recently that I started opening up to red and all it's possibilities. I started with red paired with black and white and once I did, I fell in love. It's such a bold, fun, color and really catches people's attention! I've always secretly wanted to try out red lipstick but haven't gotten the courage to do so yet, maybe one day. 🙂 But anyhow, this season in particular, I've been infatuated with a particular shade of red… and that shade would be RUST. I can't really explain why I'm so in love with it, but I just am. I guess it reminds me of Fall and it just goes so well with shades of burnt orange, browns, and even pinks! So here we go with some of my favorite rust finds!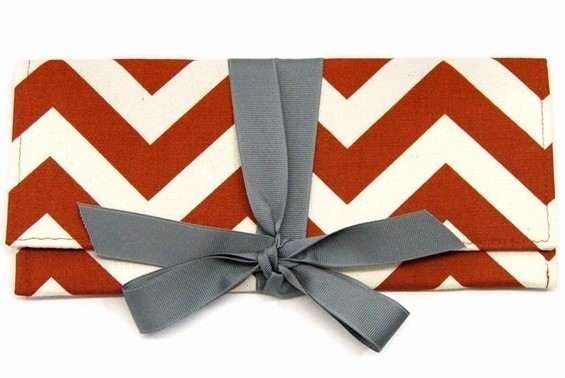 You'd have to live under a rock (or just not read my blog) if you weren't already aware that I heart chevron. Chevron, anything. This little Alexis clutch from A03 Designs is no exception!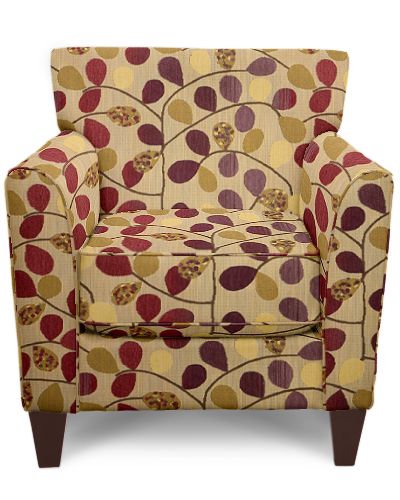 I'm digging all the colors in this La Z Boy accent chair. I think it would go GREAT in our hearth room!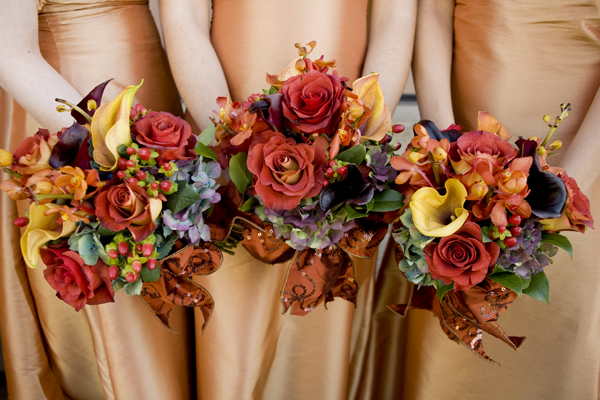 These bridesmaids bouquets found on Style Me Pretty stopped me in my tracks… errr my seat. The colors are just stunning together and it's so perfect for a fall wedding!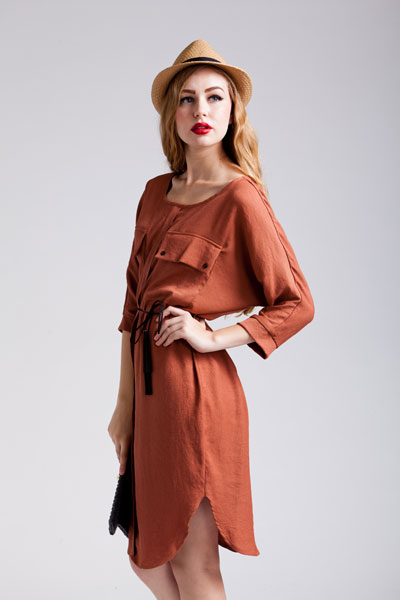 First seen on Selective Potential, this rust dress from Urban 1972 is on my wishlist. Love the length and the flowiness!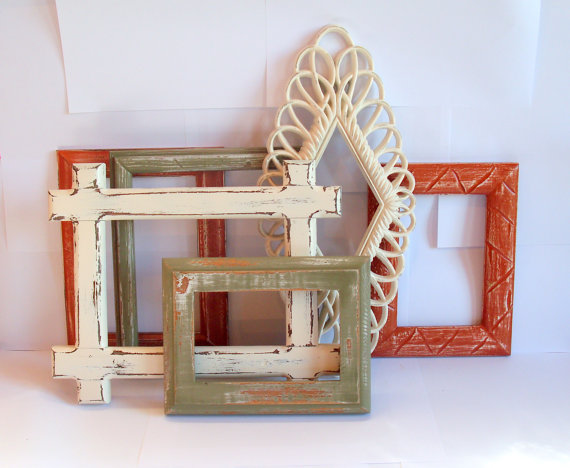 What a great collection of Mandolin Goose vintage frames! Love the distressed look!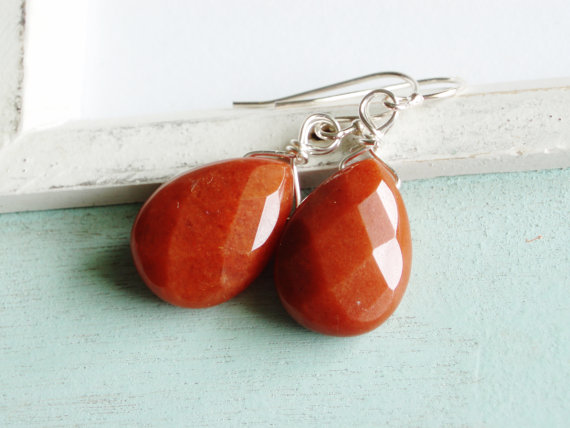 These sweet and simple Linkel Designs earrings need to be on my ears. Mmm, yes.
Every guy's dream. A whole lot of food and football. Way to go Girl In Gear Studio!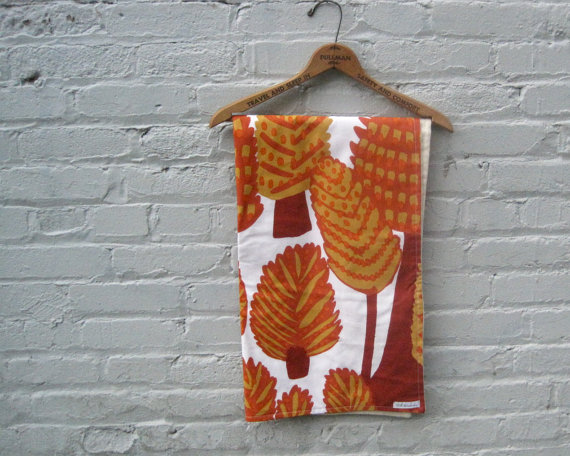 Keep your baby warm this fall with this gender neutral Sewn Natural organic baby blanket!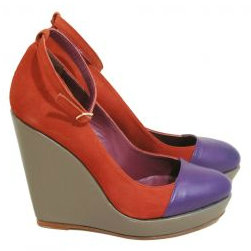 These Les Nouvelles pumps are so fun – love the color blocking!
P.S. Have you entered the Jaclyn1423 jewelry shop credit GIVEAWAY yet?
Are you a fan of the color rust?