Is anyone else super excited for Sandy to become a mama? Its such an incredible experience and I can't wait for her to be able to him!
There were so many fun trends in 2011! Its always fun to see a trend cross over fashion and interiors:) My personal favorite was the black and gold frenzy that has hit the styling scene everywhere! Its a great color palate to bring in the new year!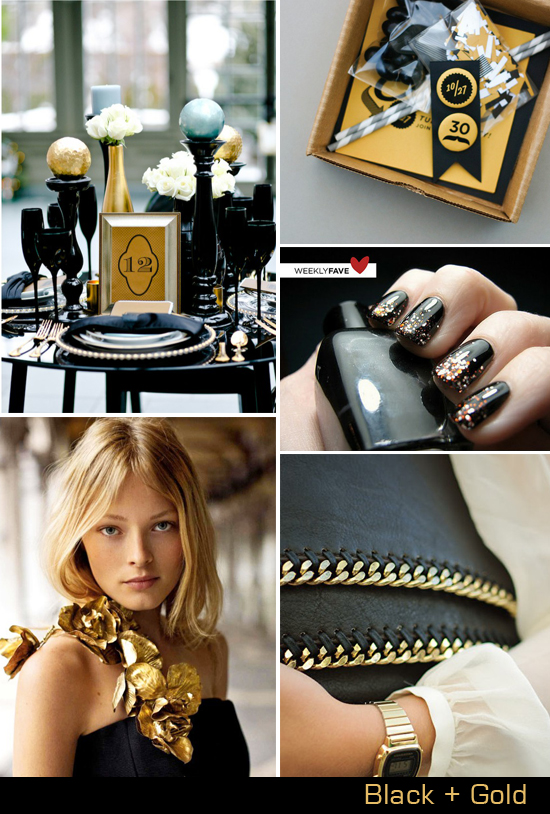 What were your favorite color schemes this year?
– Anna of In Honor of Design