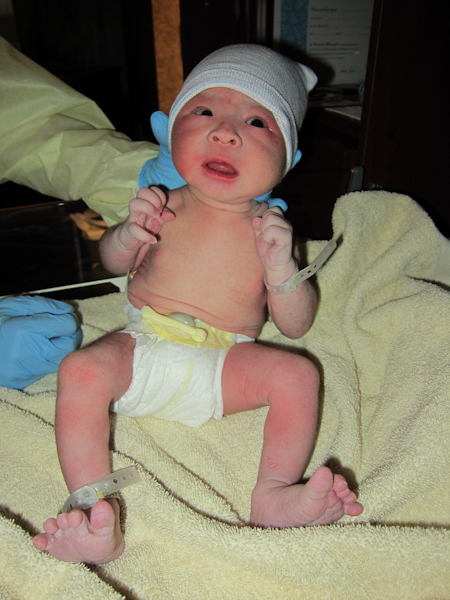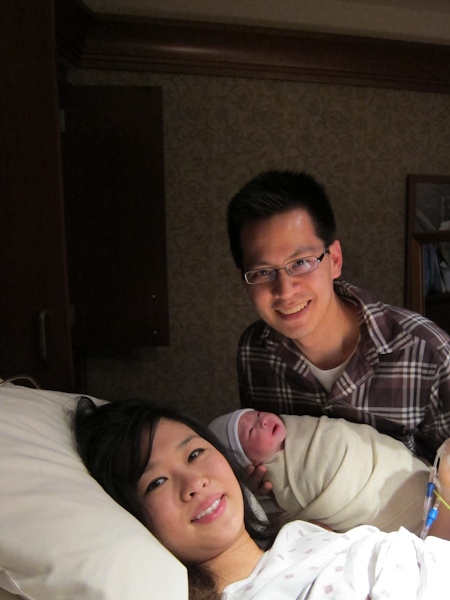 Happy New Year all! I just wanted to pop in and say that our baby boy has finally arrived! Here's one of his first pictures taken of him as well as our first family picture. 🙂
Austin Qianyan was born on December 28, 2011 at 4:39PM.
He weighed a healthy 7 lbs. 5 oz and measured 20.5 inches long.
We're currently busy adjusting to life with a newborn (it's been tough!) but there will be guest posts lined up throughout the week for you to enjoy so don't forget to keep stopping by! More pictures and birth story to come later too, promise!