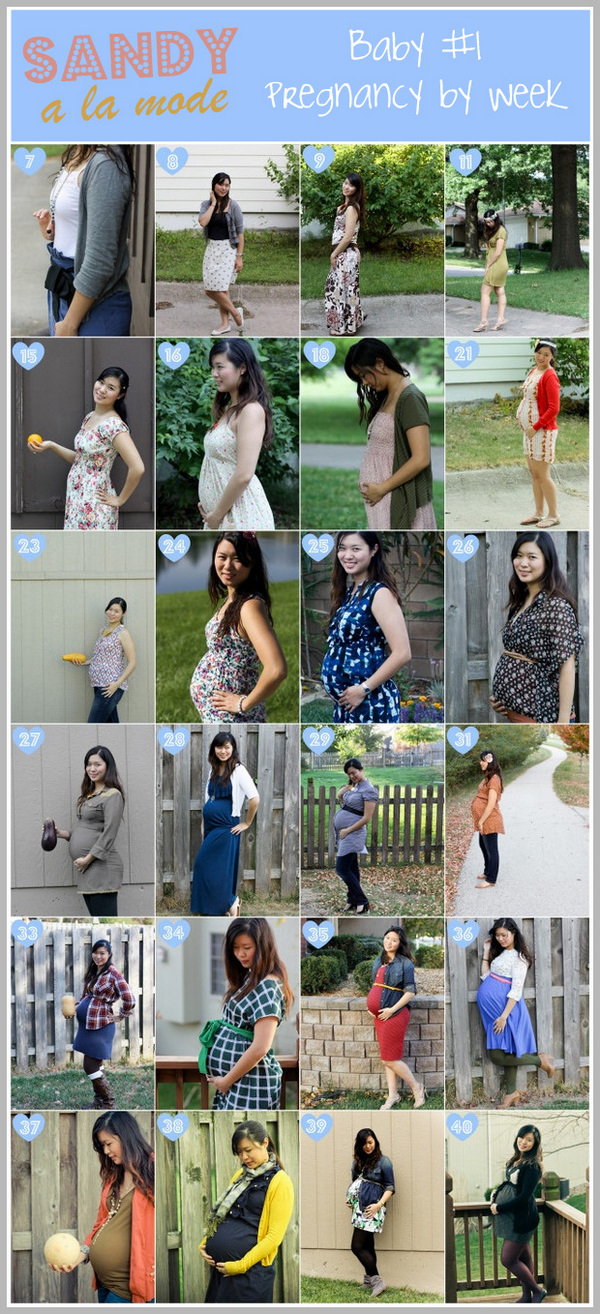 I loved that my first pregnancy coincided with having this blog. It's been a pleasure sharing my bump outfit pictures with you as well as what's been going on with my body through the 40+ weeks carrying my Baby #1 (not sure how many more will follow at this point, but will keep you posted, HA). Even cooler are those charts out there where you can track your bumps' size by fruits and veggies, the one I used was from The Bump. You guys have always been so encouraging, sweet, and helpful with your kind comments throughout it all. I can honestly say that I kind of miss my bump already, especially since my belly is like a slab of dough with stretch marks all over it… but having my baby on the outside is truly amazing.
And because I love lists… here are some things I am excited to be able to eat/drink again:
– raw salmon sashimi (or any raw sushi for that matter)
– crackers with brie cheese, goat cheese, feta cheese… all of the cheeses i couldn't have
– sangria (and other mixed drinks)
– Quizno's sandwiches (since some had deli meat)
– medium rare steak
– cookie dough (made with eggs)
– sunny side up eggs (where the eggs are runny)
– diet wild cherry Pepsi
P.S. Remember when I had you guys Guess My Due Date and I said I'd send a prize to those who guess the correct date? Well, Jenni Austria Germany was the only one who guessed it right (Dec 28)! So girl, send me an email at sandyalamode(at)gmail(dot)com and I'll mail you a little something when I get the chance! 🙂
P.P.S. The winner of the Salvaged Strawberry $25 credit giveaway is Kayla from Love Sparkle Pretty! Congrats girl! Send me an email at sandyalamode(at)gmail(dot)com to claim your prize!
Which weeks bump outfit is your fave?
What foods did you miss the most when you were pregnant?