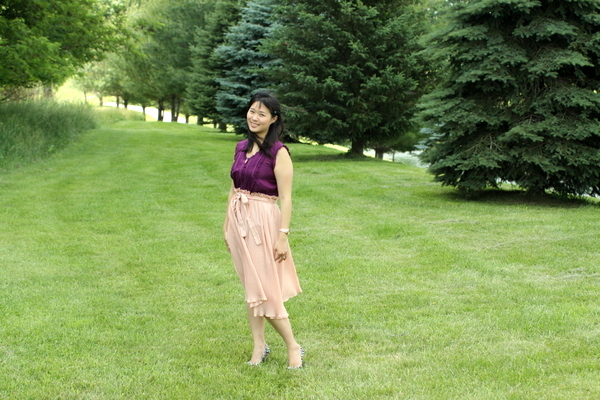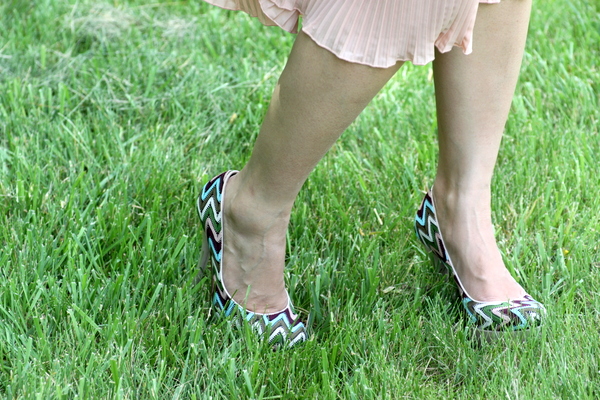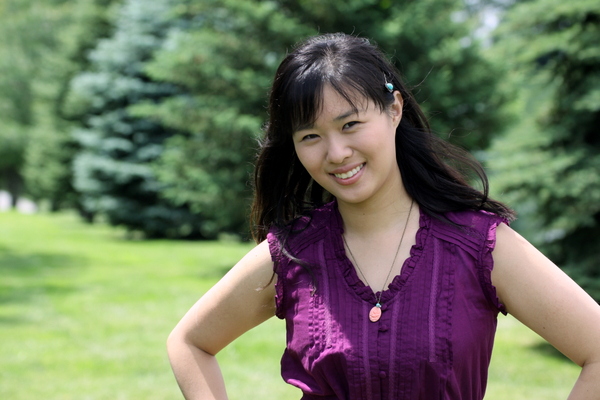 Top: Target | Skirt: Anthropologie | Shoes c/o MyHotShoes | Necklace: Oh, Hello Friend | Hairpin: Made by Me 🙂
So I know this isn't the boldest look at color blocking that I could have created, but I consider it a subtle color blocking nonetheless. And the chevron shoes are like blocks of colors next to each other, so that counts right? 😉 I'm happy to be finally linking up to Everybody, Everywear and Rolled Up Pretty!
And yup, that hairpin was made by me. Did you know that I used to own an Etsy shop? Don't click that link if you're looking to buy something, it'll just take you to my Sold items, that was a fun few months! I'm kind of getting the itch to DIY or create again. But I just know that I absolutely don't have time with a full-time job as a Healthcare IT Consultant and Manager, trying to keep up blogging 5-6 times a week, a 6 month old baby that needs lots of tender loving care and affection, and just trying to eat, breathe, pump, and sleep. This is one of those posts again where I go wishing we had 30 hour days.
Do you own a shop? If so, leave a link!
Or do you DIY? If so, leave a link to your last DIY project!
P.S. Don't forget to enter the Rule Him giveaway and the JEWELIQ giveaway I've got going on!