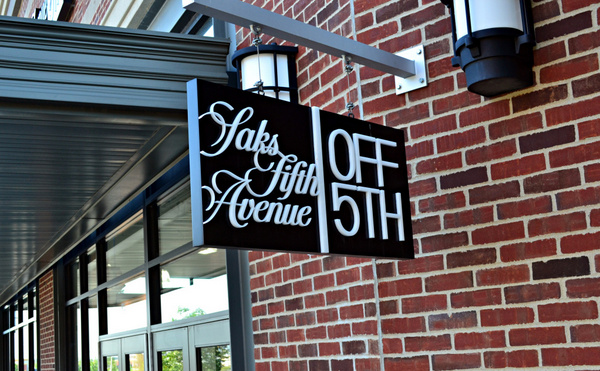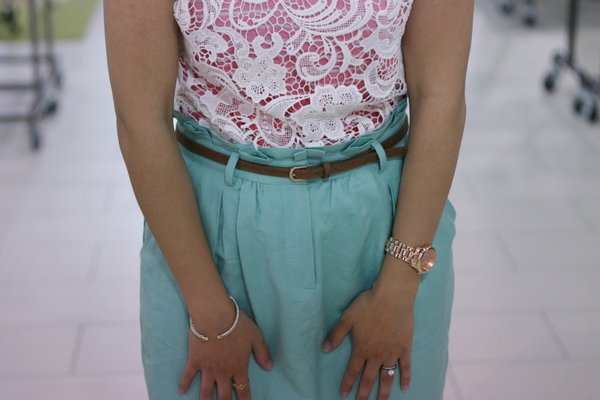 Striped Tank: Gap | White Top: Francesca's | Skirt: Forever 21 | Flats: H&M | Necklace: Hug a Porcupine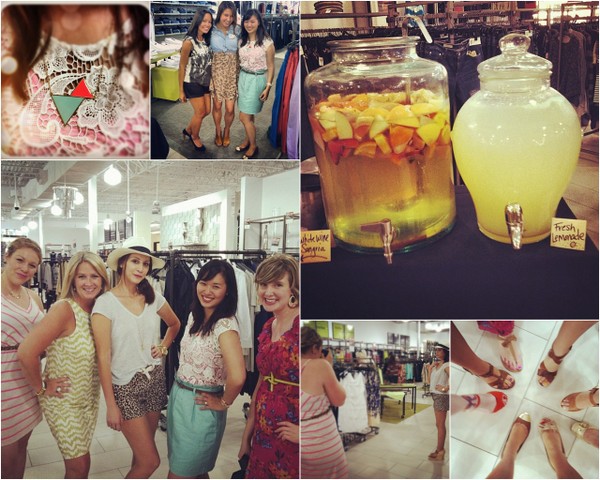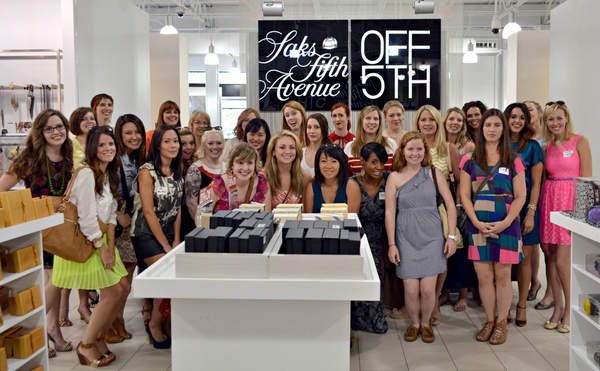 Just wanted to do a recap of our last Kansas City Blogger Meetup! It was held at Saks Off 5th at Legends and this meetup was totally right up my alley, especially because it was a shopping one. I have to admit that this was actually my first time inside the store and I will for sure be going back. We all got a gift card to spend (and you know I spent it), there was delicious appetizers and drinks, and a lot of pictures were taken. There was an in-store DJ as well, and I am a true believer that if there is good music in the store where I am shopping that puts me in a good or pumped up mood, I'm more likely to buy. Are you the same way?
Anyhow, it was fun hanging out with bloggers that I already knew and meeting a ton of new ones too! Special thanks to Simply Bold for the first and last pictures, Dirty Laundry for taking an IG pic of my necklace, Chasing Davies for taking my outfit pics!
If you are in the Kansas City area, we have a Madewell event on Sunday as well. You should come SHOP with us. 🙂
P.S. The winner of the Rule Him giveaway is Lori Crooks of My Life Unexpected! Congrats girl! Send me an email at sandyalamode(at)gmail(dot)com to claim your prize.
P.P.S. The winner of the JEWELIQ giveaway is Shannon W. of Shannon Hearts! Congrats girl! Email me at sandyalamode(at)gmail(dot)comwith your two jewelry picks and mailing address!
Want to get your own JEWELIQ jewelry? Take $5 off your purchase with code "SANDYSTREAT", good through July 22, 2012!