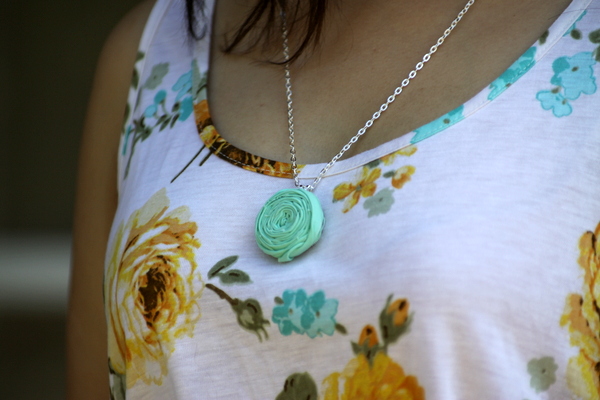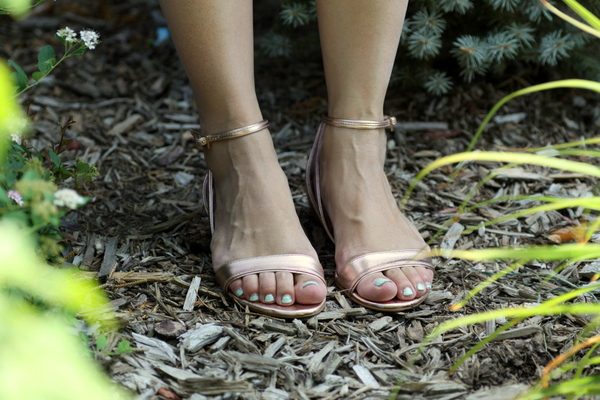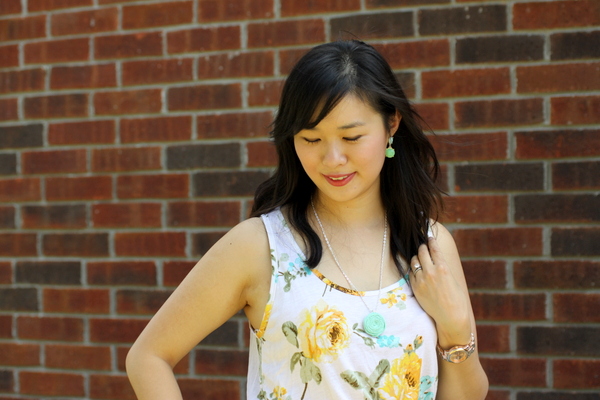 Floral and stripes pattern mixing.  Skirts with pockets.  Rose gold sandals.  Mint rosette necklace + matching toes.  These are simply some of my most favorite things.  🙂  Today, I'm really happy to help promote the launch of
Rellas Bellas'
new single rosette necklace line.
Jen has been working hard these last 5 months on some shop re-design and came up with a new pretty item!
Here's a few words from Jen herself:
Every day when I get dressed I don't feel like I can leave the house until I accessorize. Some people can't leave the house without make-up, for me is jewelry. An outfit isn't complete until I've added the final touches.  Some days I like to match my jewelry to my outfit while others days I like to be a bold contrast to what I am wearing. Some days the juxtaposition of the sparkly necklaces with the casual tee just makes me giddy.  I also love to add elements of the unexpected. That is exactly what I did with the whimsical print I added to the back of the single rosette necklace. The grey and white polka dots add that extra hint of whimsy that I oh so much love.
The single rosette necklace is the perfect go to piece for those days when you are running errands, have 800 things to do but still what to look chic and put together. hey are also the perfect understated piece to add a pop of color to a pretty sundress for a night of dinner and drinks with your man or girlfriends.
And I completely agree with her statements!  🙂  Want your own single rosette necklace?  Use code  "SINGLEROSETTE10" for 10% off your order, good until Saturday the 28th!!  Go get yourself one!