You guys, I still haven't made it to the pool or beach this year and Summer is almost over.  Part of me has a fear of wearing a bathing suit with a post-baby body.  Up until now, I always wore two piece bikinis because that's what all the cool kids wore.  I have plenty of different ones from throughout my college years of going on Spring Break trips and from going to the beach in California while visiting family.  But now, with stretch marks and belly chub galore (I know, sounds glorious), one pieces are the way to go for me.  I was pretty ecstatic when Swimspot.com contacted me to do a review of their website.  The cool thing about their site is that you can search by a variety of attributes, such as body type, style, designer, price, etc.  And they have a Bikini Builder feature where you can create your own mix and match swimsuit.  Of course I was immediately drawn to the bikinis because that's what I'm used to.  Here are some of my faves: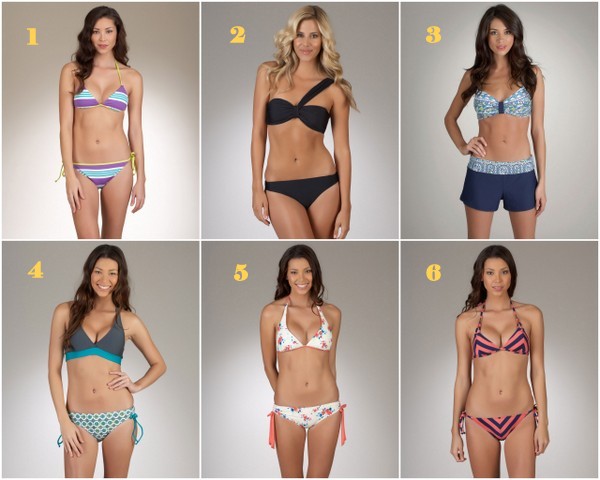 But realistically, I knew that I had a to choose a suit to hide my belly, until I can get it flat again (if that is even possible).  I loved that there were some tankini top options that are looser around the midsection as well as some that create a slimming effect.  Not to mention the pretty color and design options available!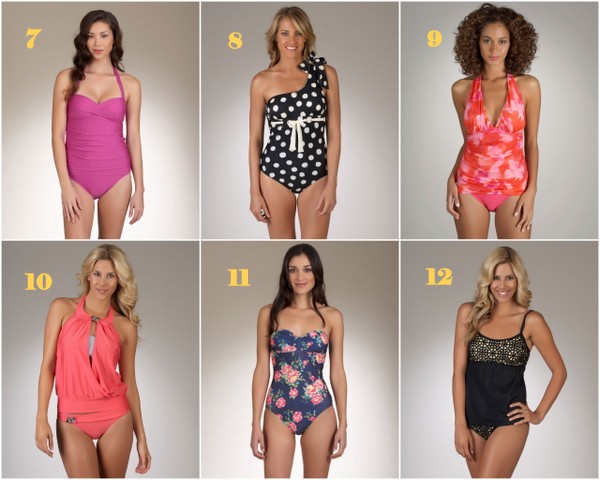 I ended up getting bathing suit 7 (Athena – Heavenly Bandeau Fauxkini) and I couldn't be happier with it!  It's got a Slim Power lining and shirring around the waist to make it look skinnier than it actually is.  And I love halters since it sort of pushes things up, if you know what I mean.  😉  Well, the weather is supposed to be in the high 80s this weekend, so it might just mean I'll be heading to the neighborhood pool in my new bathing suit.  Hope you all have a wonderful weekend!
What is your swimsuit style?