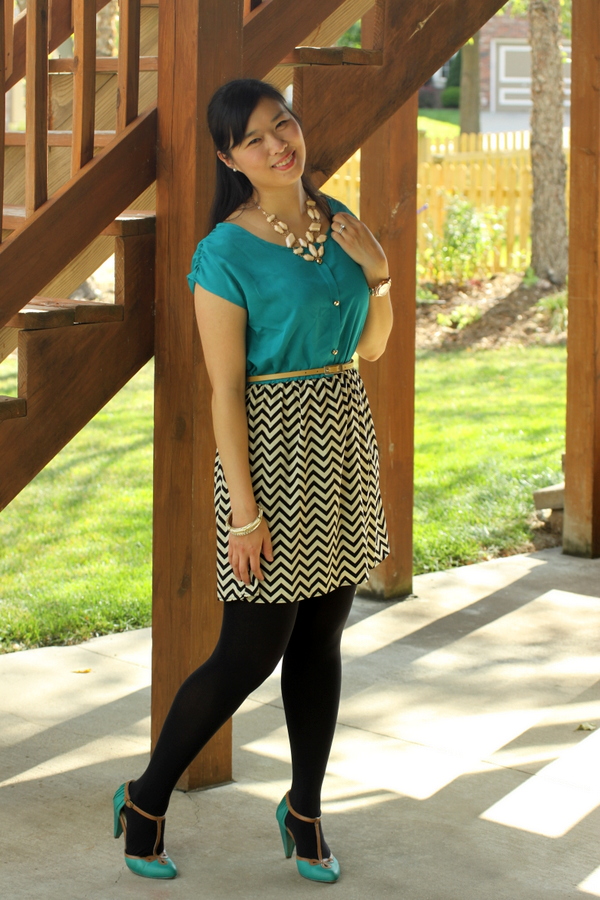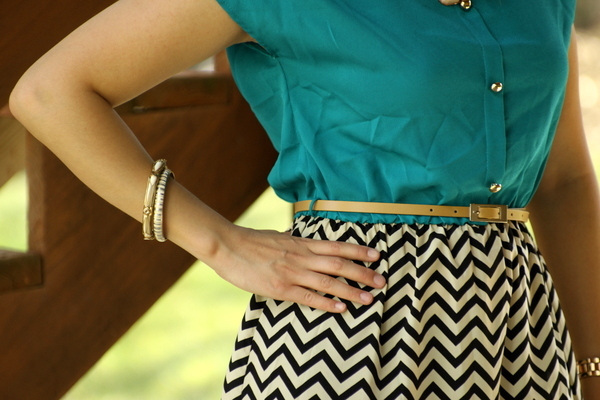 Dress c/o Gracie B (15% off shop with code SANDYALAMODE, good until 9/21/12) | Tights: Target| Shoes: Seychelles via Modcloth | Necklace c/o JEWELIQ | Bracelets: INPink
This past weekend, the weather has considerably started taking a turn for the cooler.  Although I do love hot temps, I have to admit, it's feeling kind of nice right now.  It's fun to be able to add back tights into my daily wardrobe as they make wearing a shorter dress or short shorts so much more doable for me.  I've been eyeing this teal + chevron dress ever since it came out.  Teal is a jewel tone I am loving right now and well chevron, you know how much I love it (*ahem* blog banner).  Another great dress that works for Summer as well as transitioning into Fall!  How was your weekend?
Has it cooled down where you are?