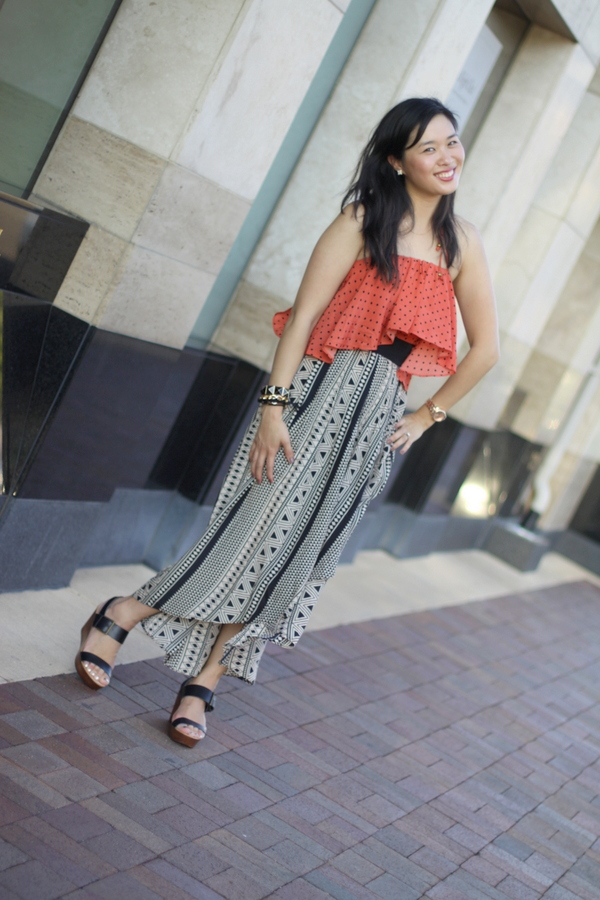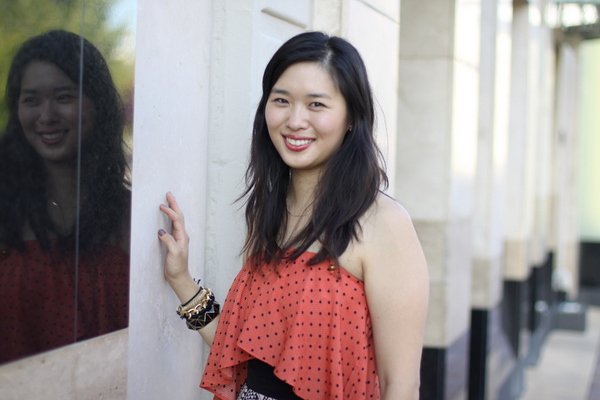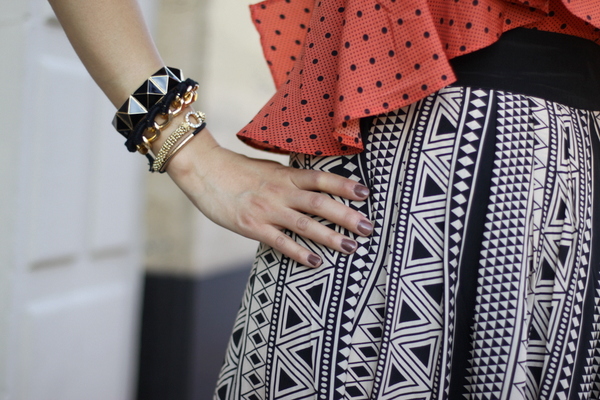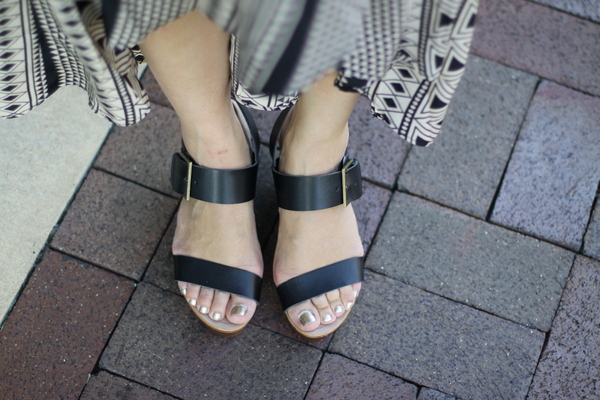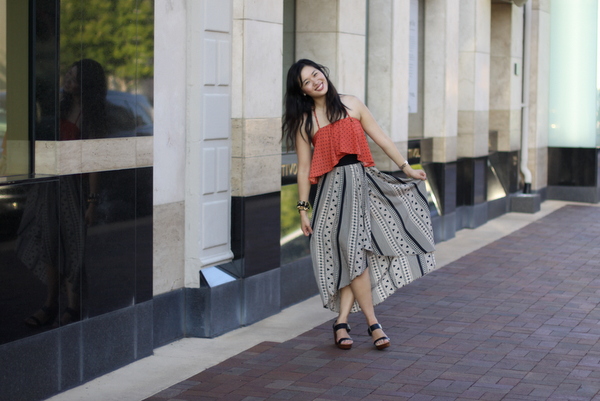 Dress: Sosie | Shoes: Zara | Necklace: Petitor | Bracelets: Forever 21, Isshou No Yakusoku, JEWELIQ | Hairtie Bracelet: Target | Fingers: Essie Mink Muffs | Toes: Essie Good as Gold
You know it's got to be a special occasion if I've painted my nails. Reason I don't do it often is because I like my nails to match my outfit which means I'd have to paint my nails every day (since I'm always wearing a bunch of different colors). But that problem goes away if you paint your nails neutral-ish colors like I did for this outfit. I wore this outfit for Kansas City's Fashion's Night Out last Thursday. It was the perfect little breezy number for doing a lot of walking around while the sun was blazing hot. I visited a ton of stores, entered a bunch of giveaways (don't think I won any though, darn), was one of the first people to walk into Banana Republic at 5PM which meant I did get a $15 gift card to there, hung out with other bloggers and my coworker Caroline, and duh… shopped! 🙂 I only ended up buying stuff at H&M, and I'm sure you'll be seeing some of those things on the blog soon.
Thanks to Meggy from Chasing Davies for these artistic outfit pictures! 😉
Did you attend Fashion's Night Out? Did you buy anything?