Ever since the moment we found out we were having a baby boy, the yellow/green for baby shopping immediately turned to all things blue, browns, blacks, greys, cars, trains, etc. We even tended to buy more "boyish" colored strollers, high chairs, walkers, toys, burp clothes, and diaper bags. But after having little Austin, I realized that not all things had to be boy and one of those things is a diaper bag. Because in fact, this mama is the one who always carries around the diaper bag (not Austin), so why not get one in a color I love… PINK! 🙂  When Amykathryn reached out to me to review one of their bags, I knew exactly which one I wanted, the Hydrangea Berry messenger bag!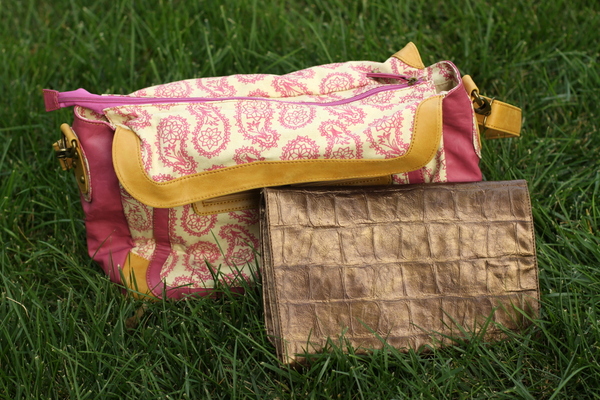 When I first received this beauty in the mail, I was amazed.  Amazed at the high quality materials, the variety of pockets (perfect for toys, pacifiers, bottles, other little baby knick knacks), and the perfect size.  Amykathryn even sent along Bronze Changing Pad which seriously looks like an upscale clutch, don't ya think?  🙂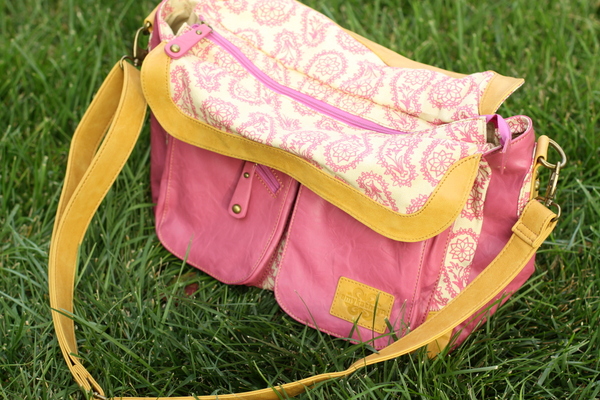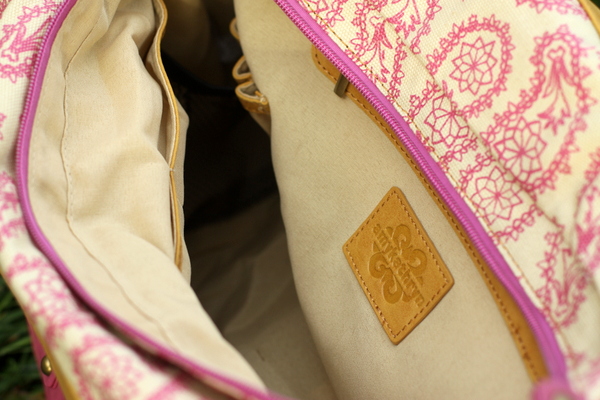 She really is pretty.  Pretty perfect.  Trust you me.  Of course I had to style her up~!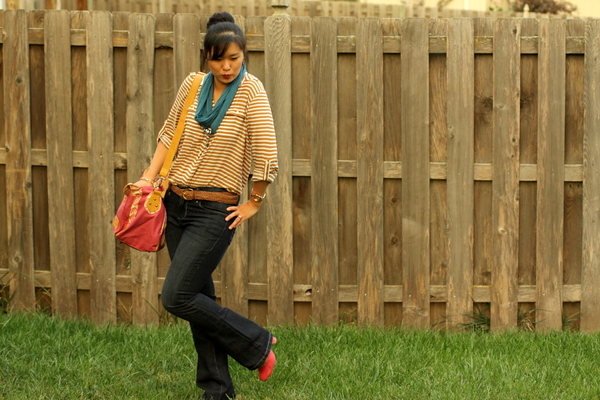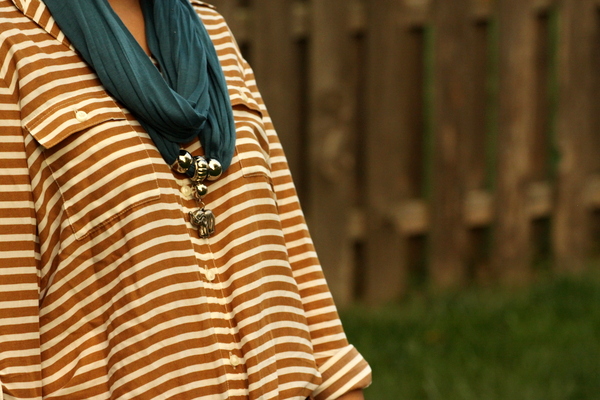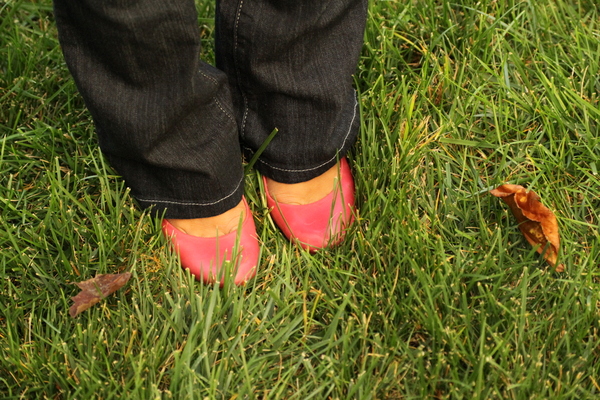 Blouse: Old Navy | Jeans c/o Lee Jeans | Shoes: Gift from Friend | Scarf: Gift from Mom | Bag c/o Amykathryn
As you may or may not know, I am obsessed with pocket blouses and was so happy when I scored this striped one from Old Navy.  It's a great neutral color, comfy and it looks expensive (but isn't).  I paired it with a pair of bootcut jeans, over pink pumps and a fun teal scarf with an elephant charm on it.  Elephants and well, any baby animals always remind me of Austin.  🙂
By the way, Amykathryn doesn't just make diaper bags… they've got a ton of other beautiful and unique bags that you should check out.  And you have a couple more days to enter the "bag of your choice" giveaway!  And if you want a bag of your own right now,  use code "SANDY20″ upon checkout for 20% off your order!!