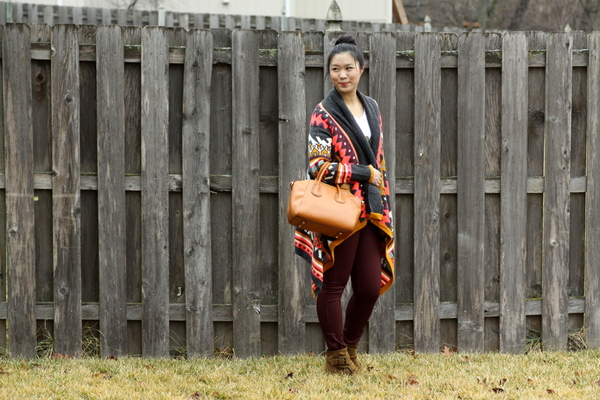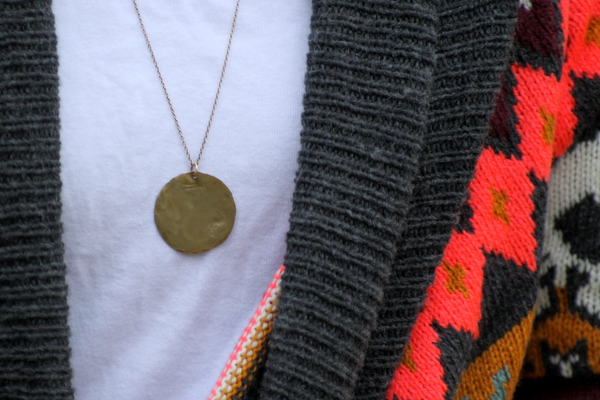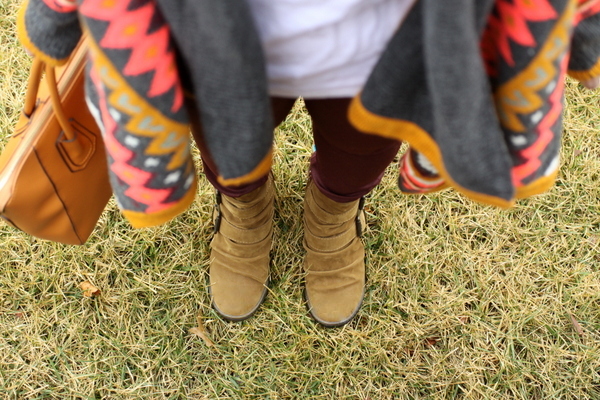 White Tee: Gap | Cardigan: ASOS | Pants: H&M | Shoes: Blowfish Shoes | Bag: Cuore and Pelle via Style Mined | Necklace: Coki via Zaarly
Two things I've been living in this Winter – oversized cardigans and sneaker wedges (I used to be vehemently against this idea but these shoes are too comfy and cute to pass up, plus they look more like boots to me instead of sneakers). It's totally a simple, comfortable and quick go-to way to spice up a tee and jeans (or colored denim) outfit. It's the perfect way to lounge around at home, go to the grocery store in or just for running errands.
What outfit are you living in these days?