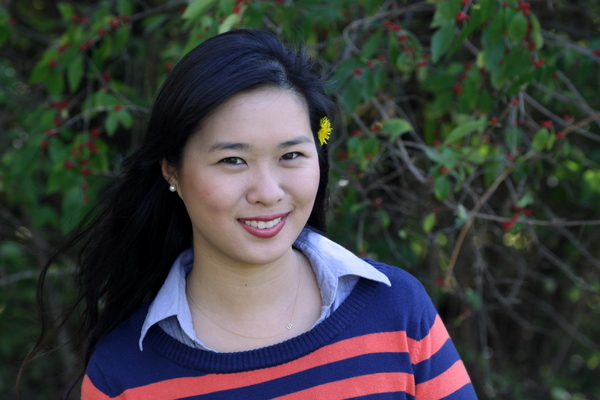 Chambray Shirt: Forever 21 | Sweater c/o Conversation Pieces | Corduroys: Target | Shoes: Dorothy Perkins | Bag c/o Cuore and Pelle via Styled Mined | Necklace c/o Maya B Designs
I've really gotten my money's worth out of chambray shirts this year. I swear, it's the most fun piece of clothing to wear under sweaters and with colored jeans. And speaking of colored jeans, colored skinny corduroys may just be the perfect bottoms for Fall/Winter. I was never really ever a corduroy pants fan until this year, but the colored pants trend really has opened up so many new doors.
I've also been falling in love with suede wedges… I may already have 2 pairs that I've bought recently. Just maybe. I love they are easy to walk around in and give the perfect amount of height.
And lastly, that bag, that Cuore and Pelle bag, it's my new favorite bag for Fall! It's a great tan color that can go with blacks and browns and kind of reminds me of a Celine, for way cheaper! 🙂 I love carrying it around!