As all those who follow me on Instagram know, the Kansas City Fashion Week Spring 2013 event just happened this past week! I was lucky enough to invited to the pre-party event at The Garment District, not only to attend, but to style a couple of models for a runway show too. I've never actually styled anyone else but myself before, so it was a really neat experience.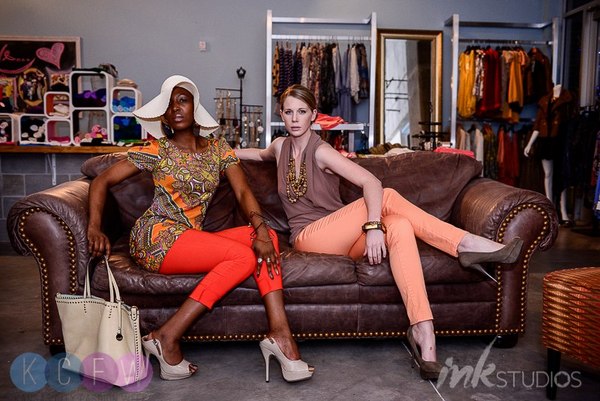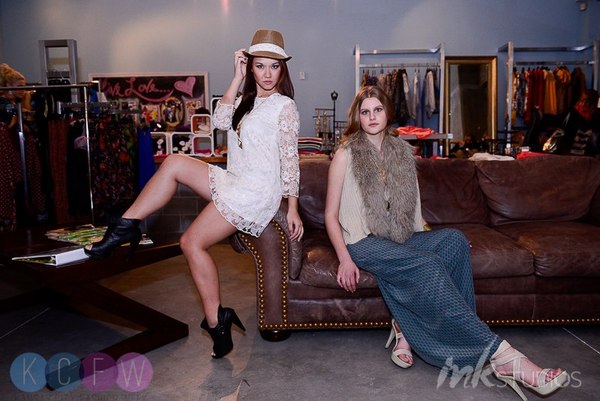 Above are the two looks I styled on my beautiful models Olga and Isabella! As you can tell, I love patterns and bright, fun colors!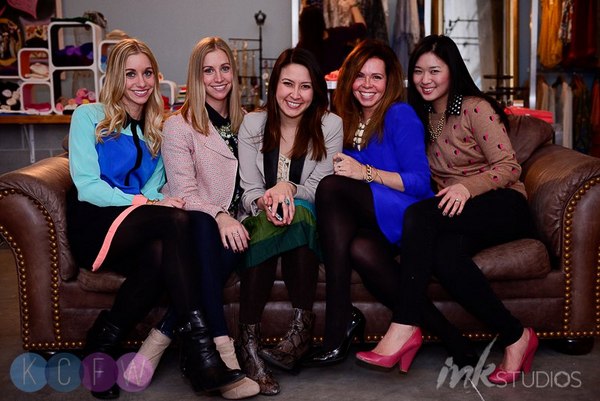 I had so much fun hanging out with The Fashion Column, Kimberlyloc, and Pretty, Polished, Perfect and many other bloggers! 🙂
The day before the event, I was so happy to receive a pretty little package from Popbasic, which included the black + white polka dot shirt (as well as two pretty necklaces) I'm wearing underneath the sweater. For those of you who haven't heard of Popbasic before, they are a company based in SF that puts out a three-piece micro collection of fashion and accessories with both basic and trend items each month. You get to see the items before deciding if you want them to be shipped to your door so it's not like one of those surprise boxes and there isn't any subscription required either. I am seriously in LOVE w/ my new top and word on the street is that the next collection may entail an emerald colored maxi skirt – which I think I need in my closet. 🙂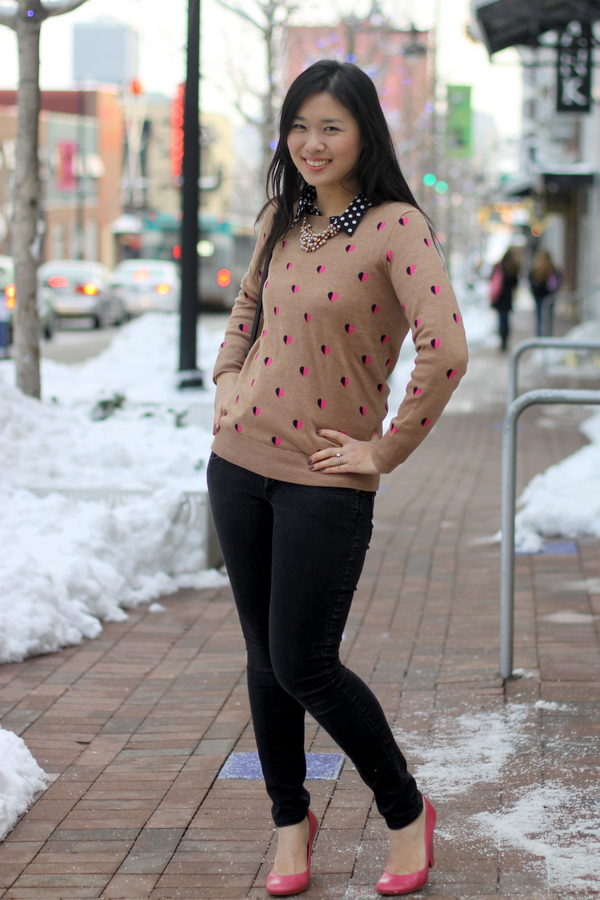 Blouse c/o Popbasic | Sweater: Old Navy | Pants: Old Navy | Shoes: Nine West | Coat: LOFT | Necklace: Target | Purse: Charming Charlie
Thank you Erin for taking these pictures for me, I love the way they turned out and the fact that they aren't in front of my house! 😉 I'll be linking up to Because Shanna Said So, The Pleated Poppy and Style Elixir with this post!
P.S. Have you entered the ultimate $1000 Visa Gift Card Giveaway yet?? If not, you should get on it and you may find a few more beautiful blogs to follow while you're at it! 🙂