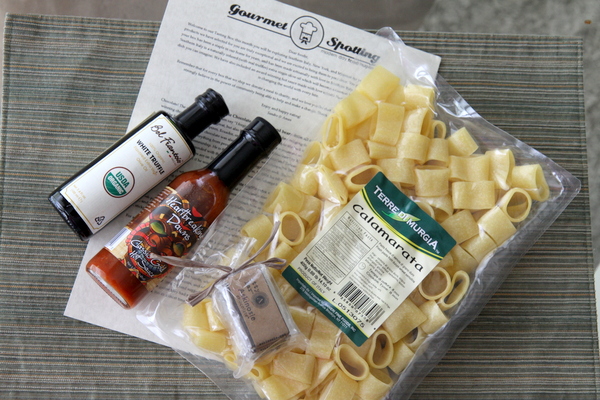 Are you in to trying new foods? Are you a wanna-be gourmet household chef? Well, if you haven't heard of Gourmet Spotting before, you are in for a treat, literally. Gourmet Spotting is one of those monthly subscription based boxes that you can sign up for and you'll get sent DELICIOUS food, to your doorstep. Like seriously gourmet food items to eat on their own or to use in your recipes. I was gifted the April box last month and boy, was I excited.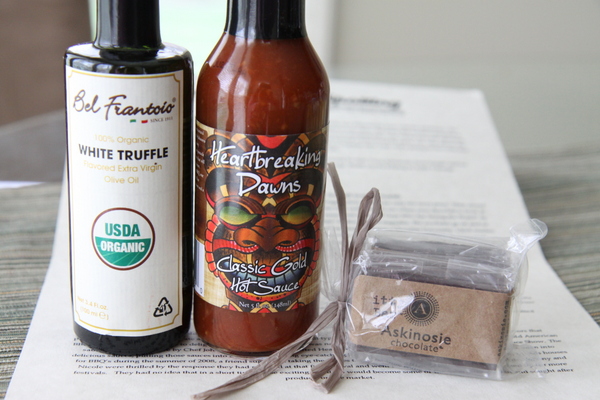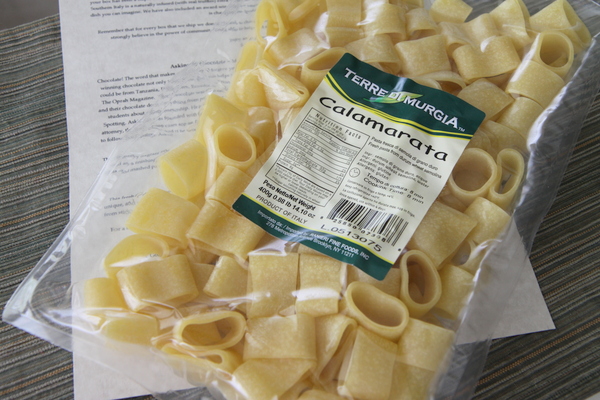 In my box, I received a White Truffle Oil, Heartbreaking Dawns Hot Sauce, Askinosie Chocolate (from Missouri!), and Calamarata artisanal pasta (I haven't seen anything like it before) and a description of the background behind the labor of love and mastermind that went into creating these foods. I hadn't heard of any of these brands or items before, so it was fun to get to try something new and different!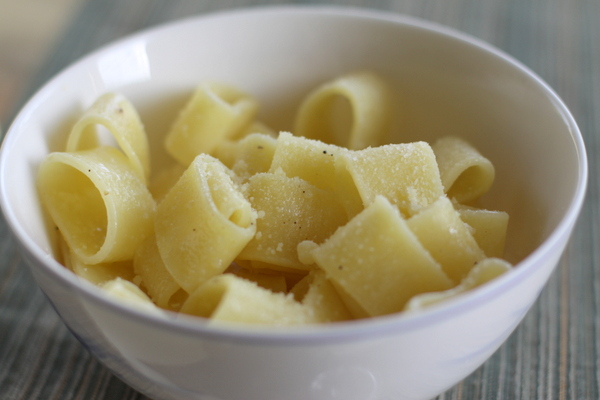 Per the suggestion on the sheet, I immediately wanted to try out the pasta (as pasta is a FAVE in our house, even the toddler loves it). All I had to do is wait for water in a large pot to boil, then added salt and a tablespoon of olive oil. Then added the fresh pasta in the pot and cook for about 5-6 minutes until al dente. Then I drained the pasta and put it back in the pot and poured some of the white truffle olive oil (the one I received) in, salted butter, black pepper and grated parmesan. Such a super simple recipe, but such a great refreshing flavor! This simple recipe could really work for any pasta!
And then we topped off our meal with some bite size delicious chocolate. Yum!
Want to try out a Tasting Box of your own? Use code
SANDY5MAY

to get

$5 off

the first month of your monthly subscription! Let me know if you decide to try it out!

**Disclosure: This post is sponsored by Gourmet Spotting! I received a free box and all opinions are 100% my own.