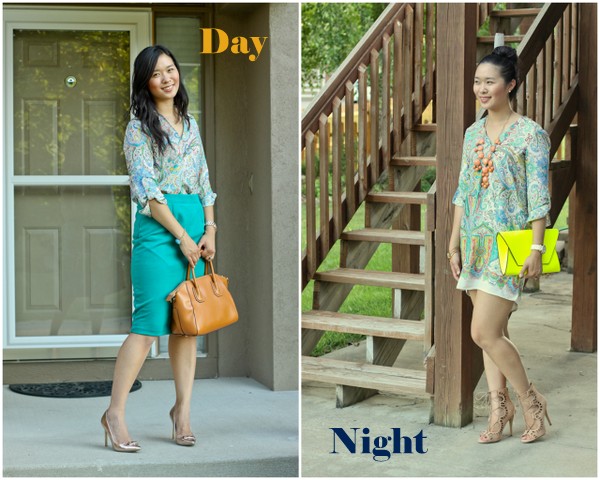 Today's post is 2 outfits in 1. I've taken a Zara tunic (sold out now, sorry!) and styled it for day (going to work) and for night (going out). Thanks to Putting Me Together for this great link-up idea!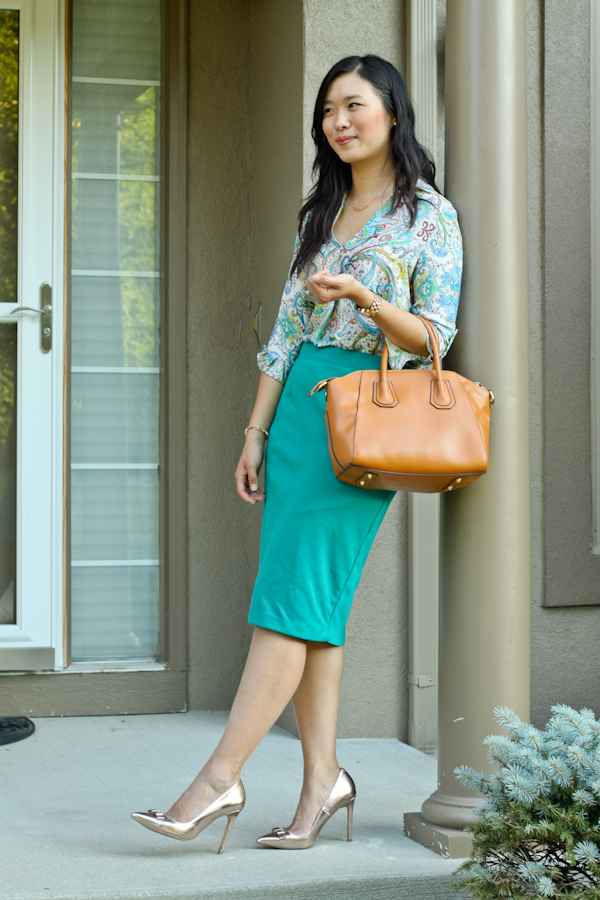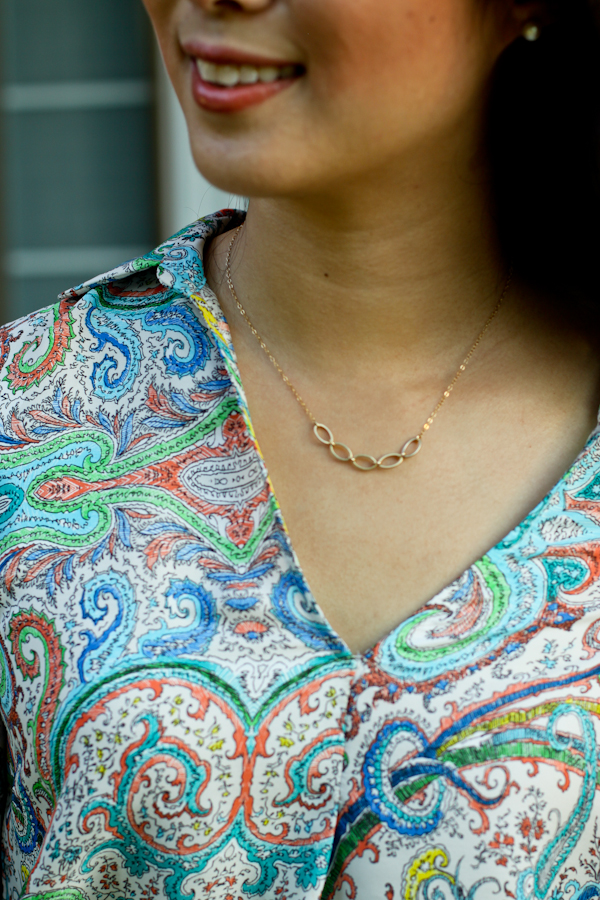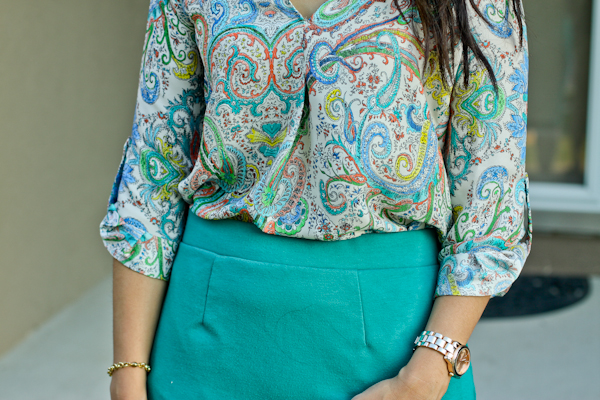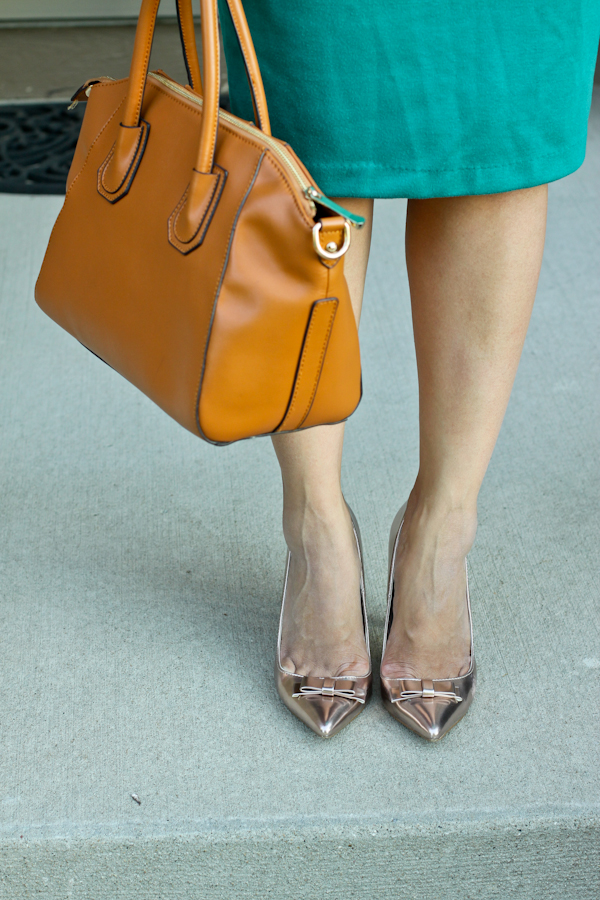 Tunic: Zara | Skirt: Target | Shoes: ShoeMint | Necklace: Petitor | Bracelet: JEWELIQ | Bag: Cuore & Pelle
For the Day look, I tucked the tunic into a pencil skirt and added some fun bow heels. I kept the jewelry simple and delicate and am carrying one of my fave bags for going to work. This tunic is great because since it is so colorful, all you have to do is find a solid skirt in the color of any of the colors on the tunic and it's an instant new outfit!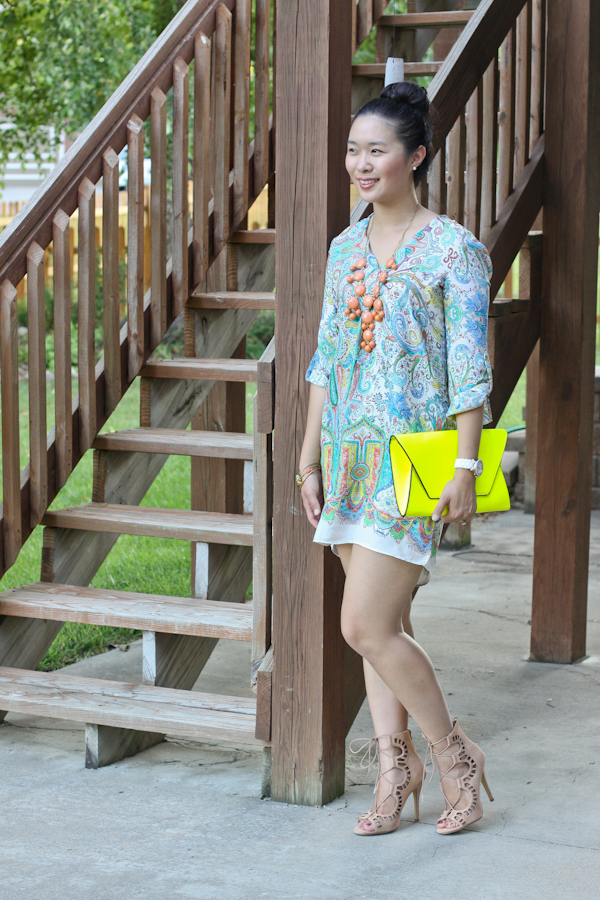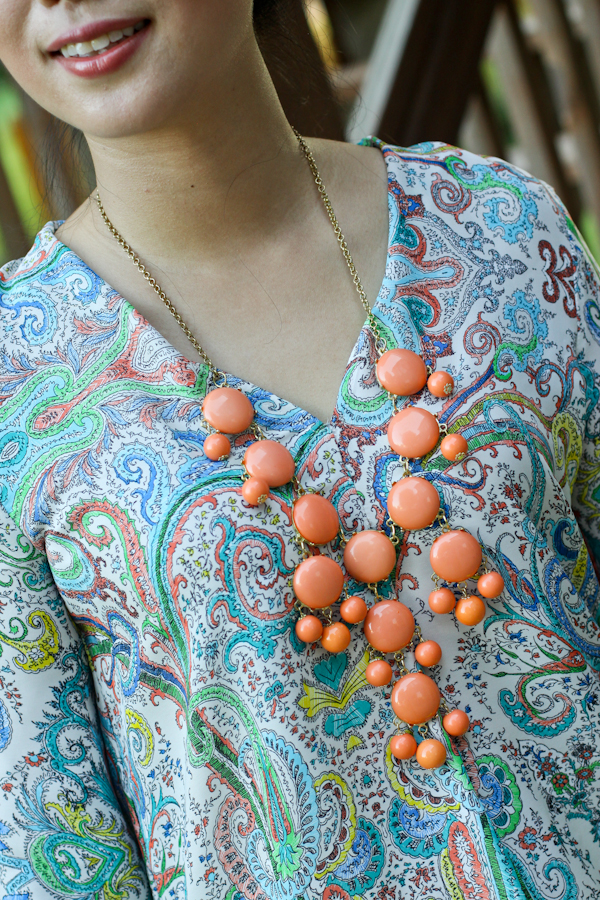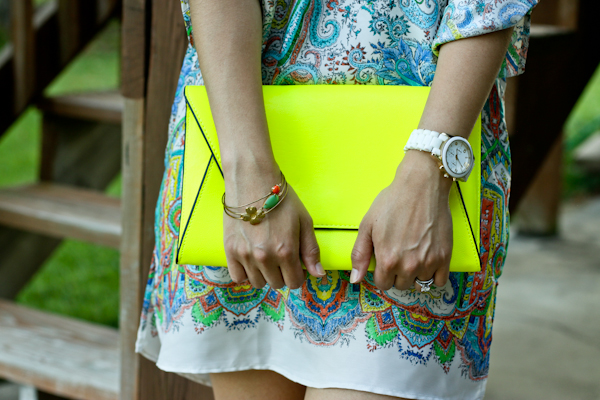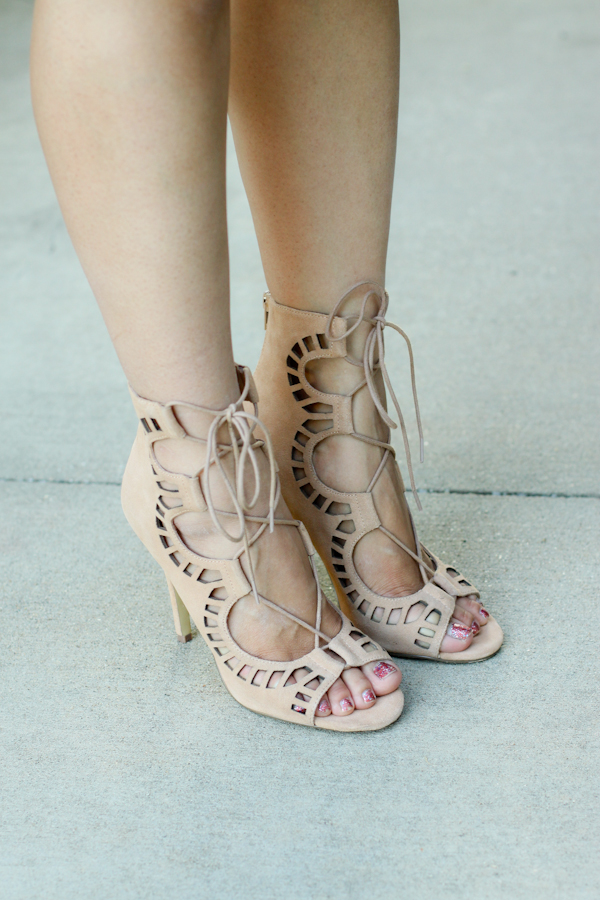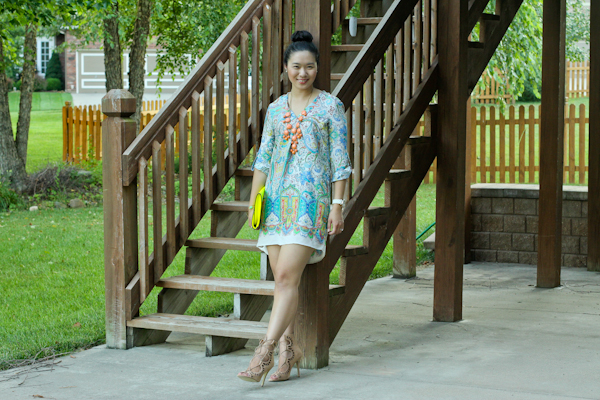 Tunic: Zara | Heels: ShoeMint | Bag: Zara | Necklace: Wild Butterfly Boutique | Bracelets: Frosted Willow
For the Night look, all I did was removed the skirt portion, added sexy strappy heels, a statement necklace and colorful bangles, colorful clutch, and put my hair up in a sock bun. It was also quite easy for me to match my accessories to the tunic simply because the tunic has such a great mix of colors in it! Also linking up to Style Elixir Style Sessions and Verizon Voices Fashionista Style Hop with this post!
If you are looking for a tunic like the one I am wearing in this post, here are some great options that I found: