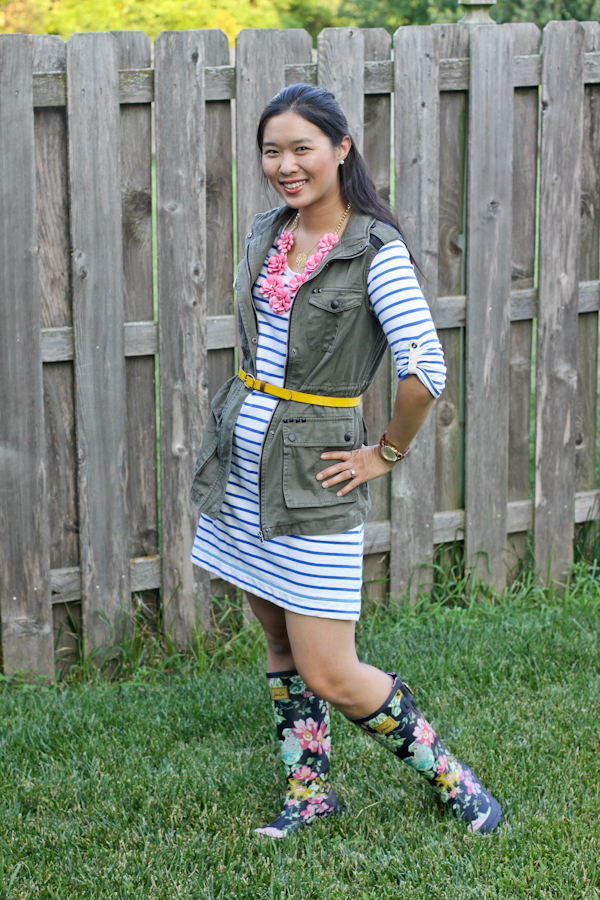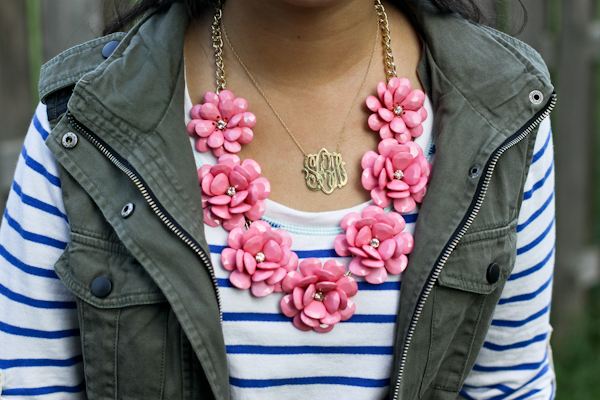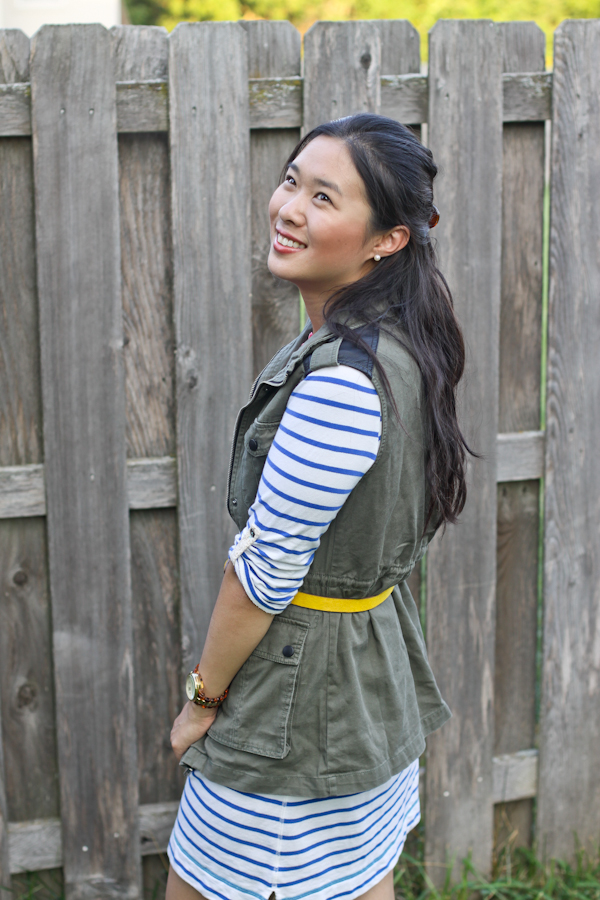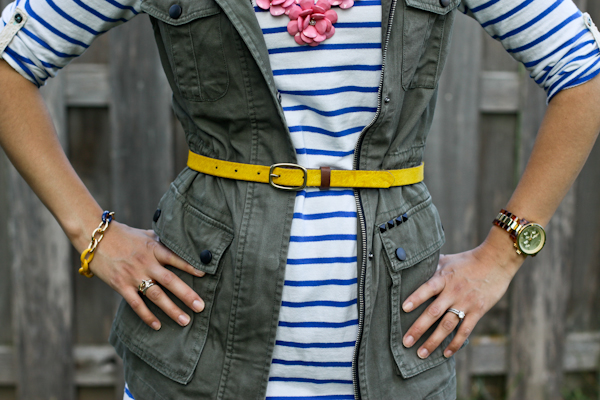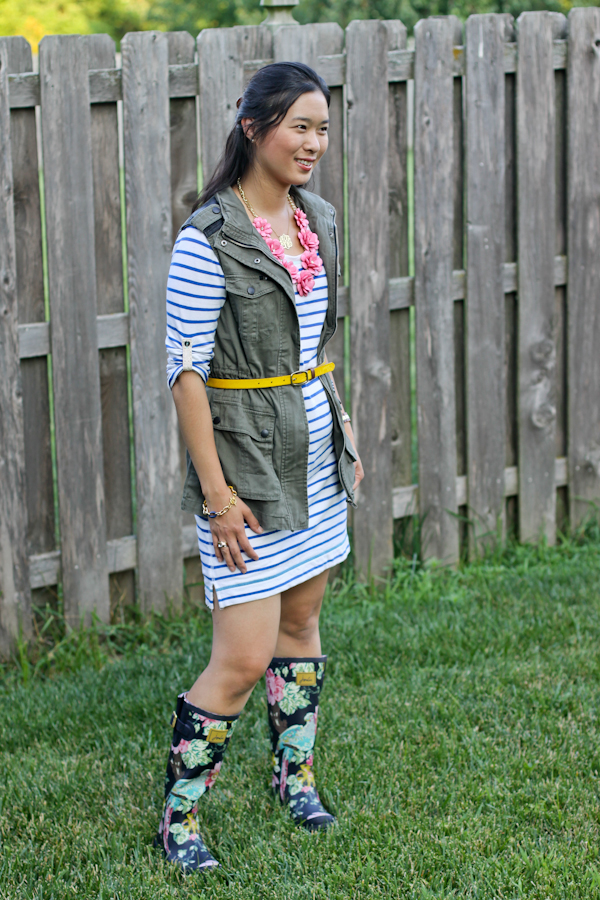 Dress: Anthropologie | Vest: Conversation Pieces (use code SANDY for free shipping) | Boots c/o Surfdome.com | Necklaces: Swell Caroline, Brina Box | Bracelet: eNVe Designs | Belt: Madewell
I know we're still in the middle of Summer, but when stores already starting to clearance out Summer items and stock Fall items, I can't help but start thinking about Fall. Don't get me wrong, Summer is still my favorite season ever (minus the humidity and mosquitoes), but there's also so much to look forward in Fall as well. One of my fave fashion related things about Fall, is getting to layer pieces because of the warm days and cooler nights. I think vests are and will continue to be a great investment piece for layering. I love this army vest from Conversation Pieces because it's feminine and masculine at the same time and has a lot of great detail to it. Oh and I necklace layered too, just for you, because I probably break fashion blogging rules every time I don't do it.
And you are probably wondering how I could ever stand to wear rain boots in 90-100 degree muggy weather. First of all, how cute are these navy floral Joules Wellington boots? It was pretty much love at first sight… click here to see some other Joules styles too! Anywho, this week it happened to rain a few times and actually cool down to a perfect 70-80 degrees. It was weather perfection and although my son and husband both napped for 3 hours this past Saturday afternoon, I made the most of it by staying outside as long as possible. The mild July made me one happy girl. Let's hope that August can keep up the trend, mmm k?