Disclosure: I am part of the Verizon Voices Style Program and have been provided with a Samsung Galaxy Camera and 6 months of service. All photos in this post were taken by the device.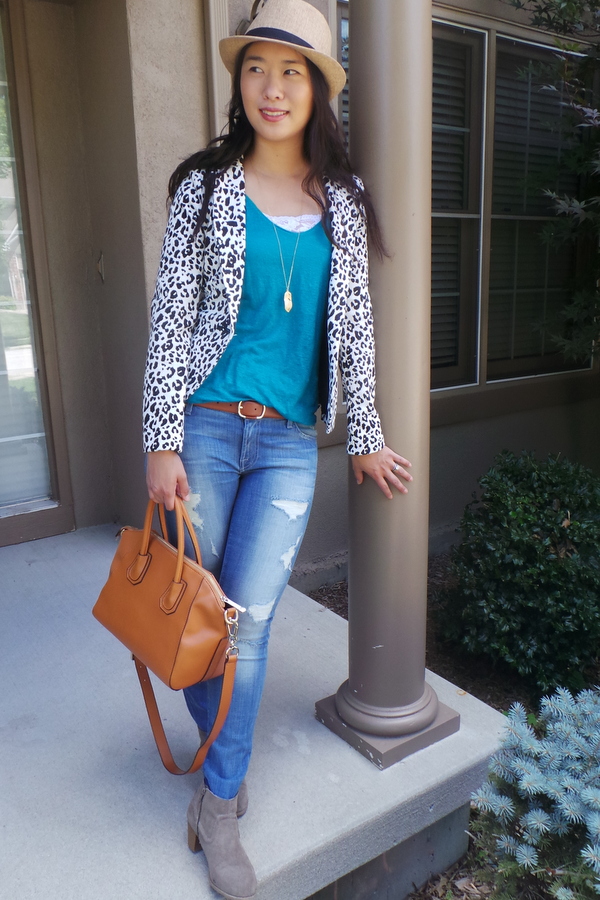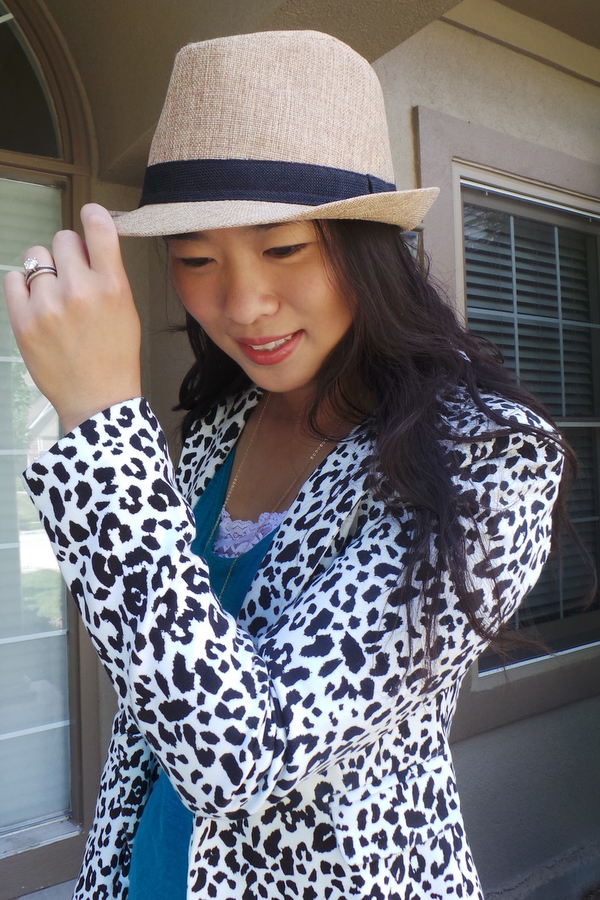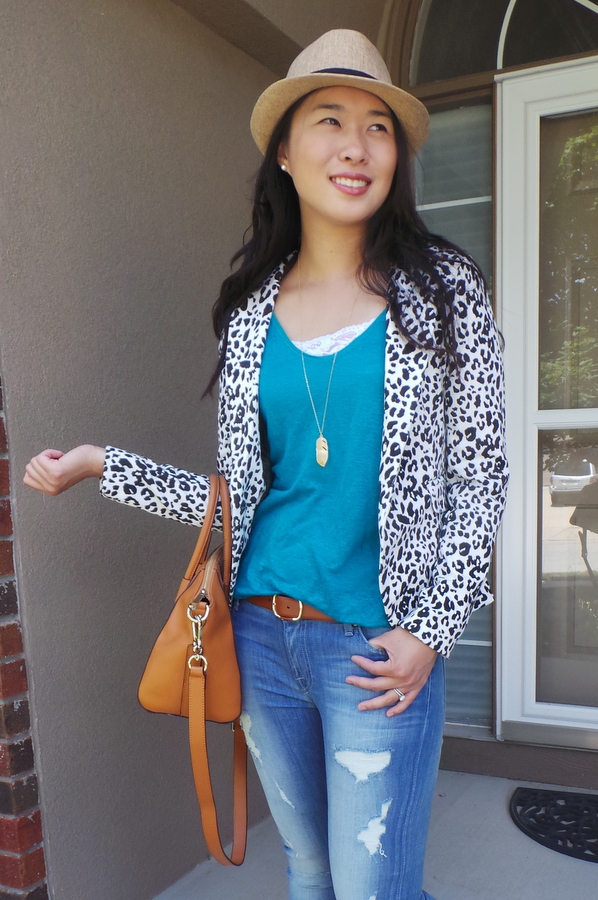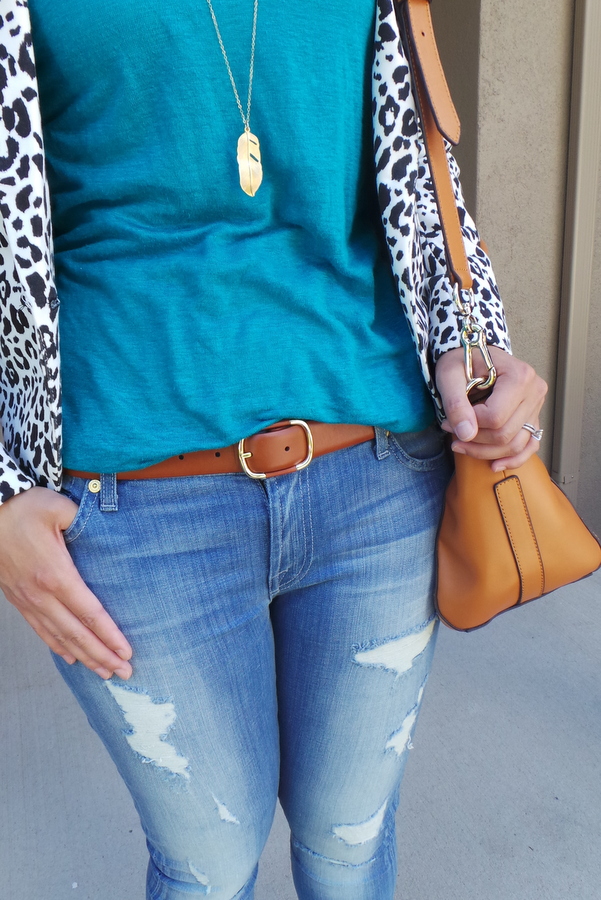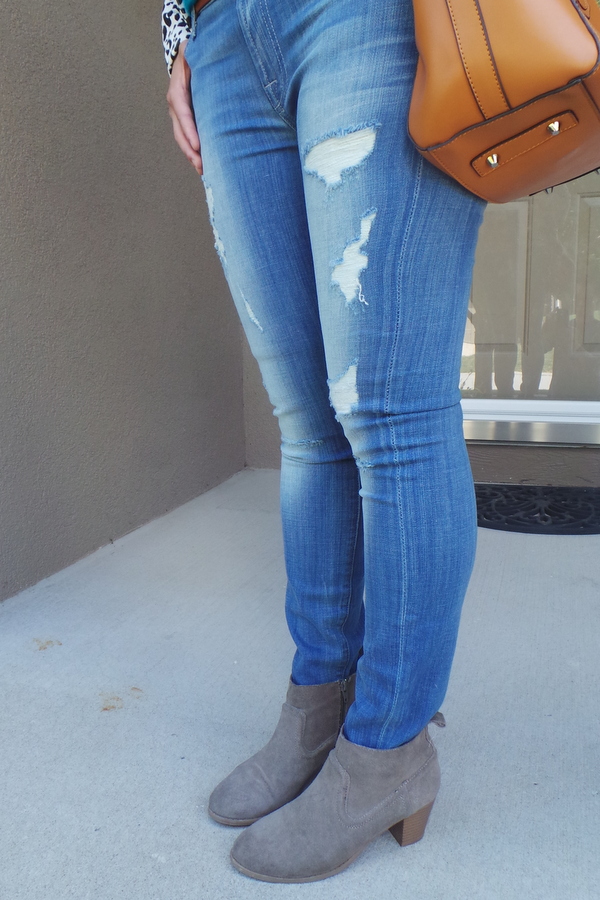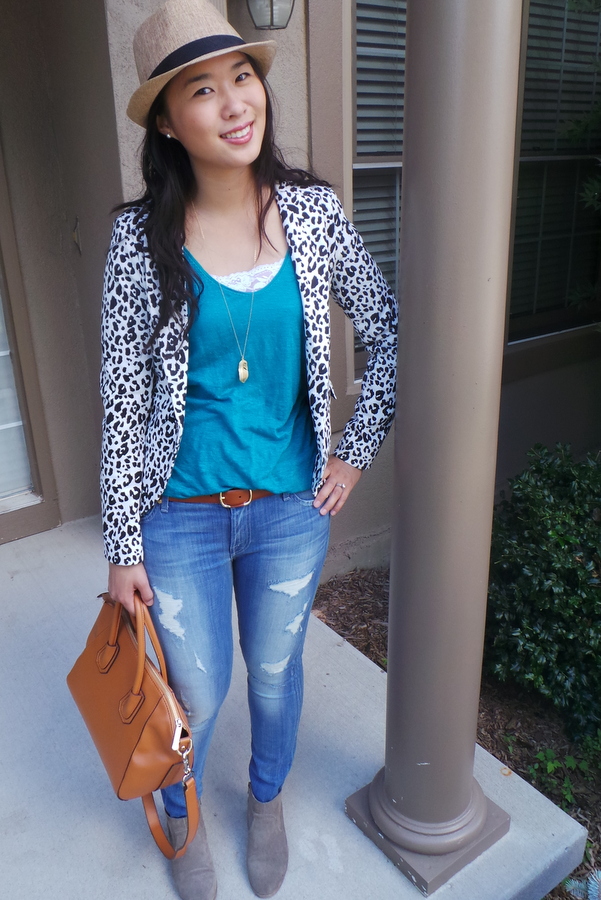 Top: Zara | Blazer c/o Chicnova | Jeans: 7 For All Mankind | Boots: Target | Bag: Cuore and Pelle | Hat: Target | Belt: J.Crew | Necklace: Junghwa
So apparently everywhere else in the U.S. has normal, beautiful 70 degree weather, while it's still stinking hot and humid in Missouri!  That would have been nice to know before I packed for my trip to Connecticut and California this week… I should have checked the weather before I left, rookie travel mistake.  What I love about this outfit is that I feel like it transcends all seasons in to one look.  It's got a light tee and delicate necklace that reminds me of Spring, a fedora that reminds me of Summer, jeans, boots, and bag that reminds me of Fall and a blazer that reminds me of Winter.  Or maybe I was just confused when I styled this look.
Anyhow, for some reason I was able to fit 6 days of clothes into a carry on suit case for my trip, which contains work clothes, going out clothes, and work out clothes, 3 pairs of shoes, toiletries and accessories WITH extra room to spare in case I pick up a thing or two along the way, at a shopping mall or somewhere.  😉  I was pretty impressed with my packing skills as I'm getting smarter about layering and rewearing certain pieces.  It's only been 2 days and I miss my family sooo sooo much.  Crazy to think that before I had Austin I used to travel almost every other week and it was so normal, but now even the thought of traveling and being away from my little one for more than a couple of days makes me teary eyed.  :/
Here's a couple of leopard blazer/outerwear picks if you are currently looking for one!
Linking up to Verizon Voices Fashionista Style Hop!
P.S. Ever+Mi Crush is having a HUGE end of summer sale where tons of items are marked down to $25 or less!!  Make sure to head on over and pick up some sale goodies now!!