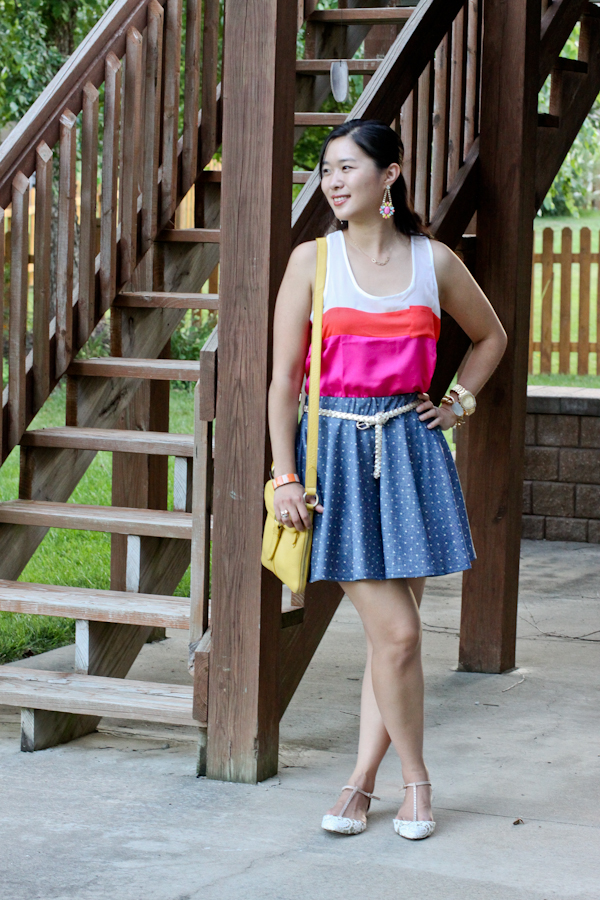 Happy Friday everyone! Our vacation has officially started and I'm just super excited to take Austin to his first wedding and experience new things. 🙂 He's still a shy little booger and I can't wait for him to truly break out of his shell! This outfit reminds me of my favorite childhood ice cream rainbow sherbet, yum. I've always had a soft spot for fruity ice cream and rainbow sherbet was always my go-to.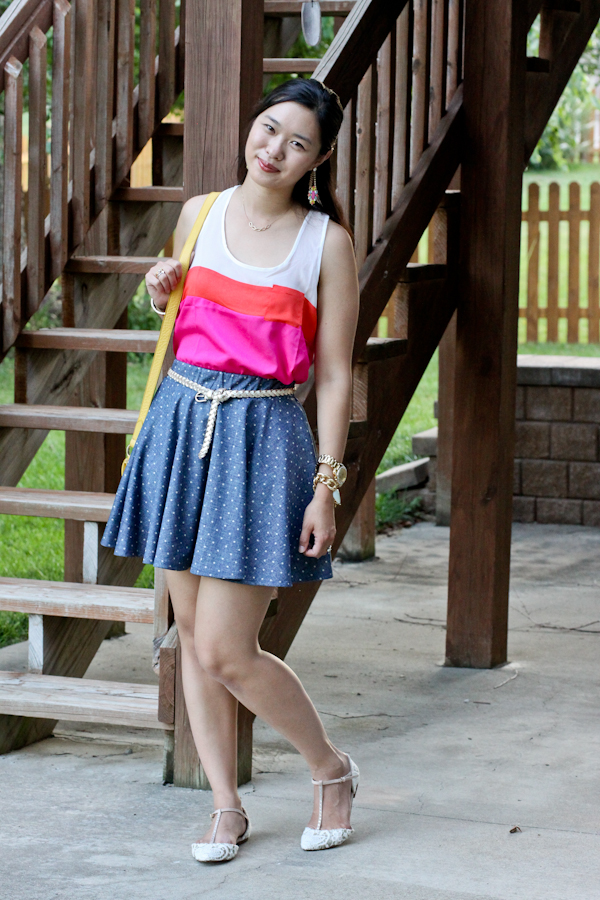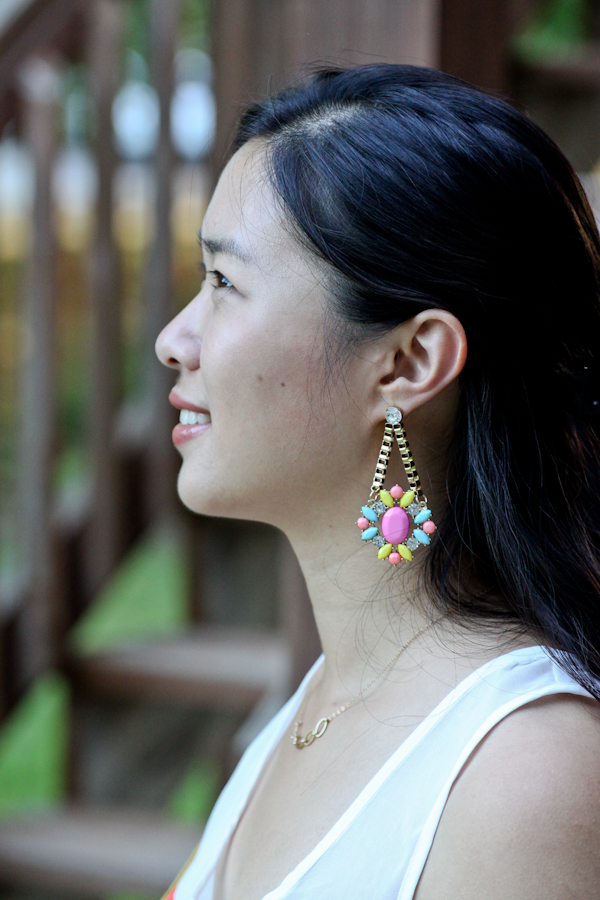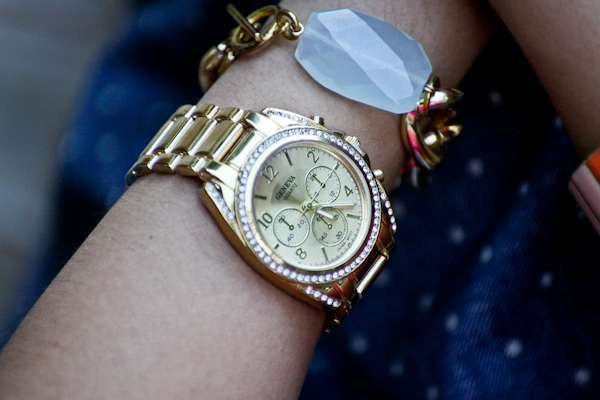 I have a ton of statement necklaces and bracelets, but realized that I have a lack of statement earrings so when I saw these candy colored pretties, I had to snatch them up. And would you believe I've never owned a gold watch… until now? Eve's Addiction has a ton of fashion watches and I'm excited to finally add a gold one to my collection! 🙂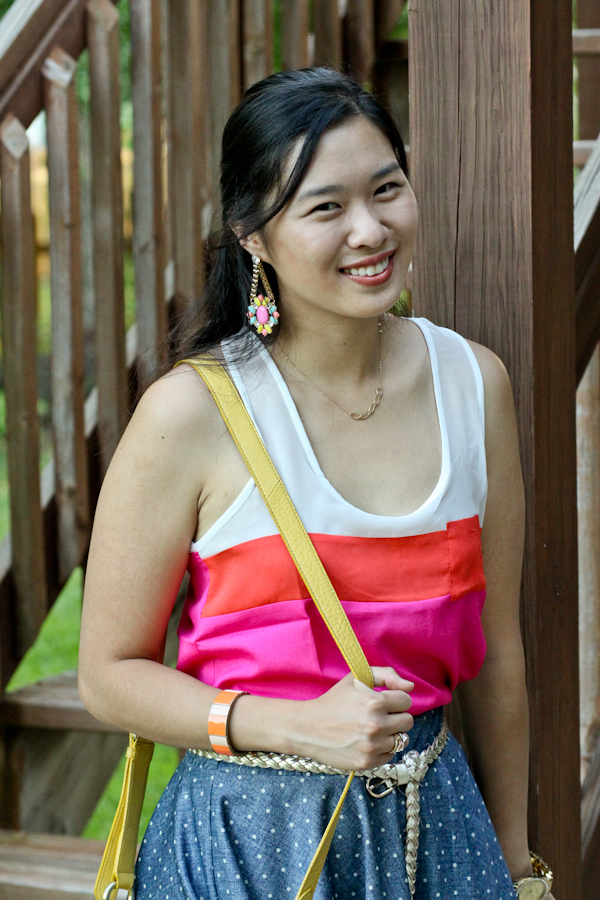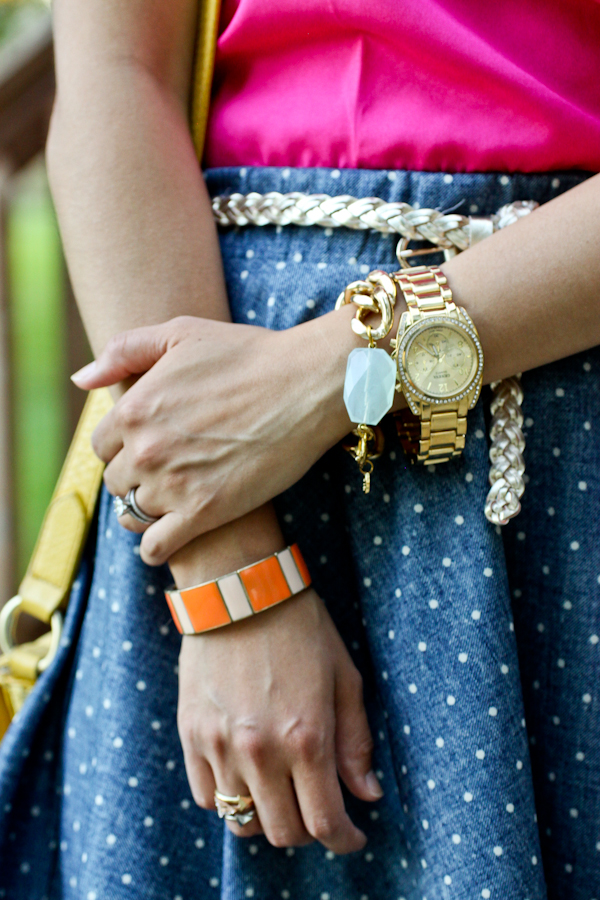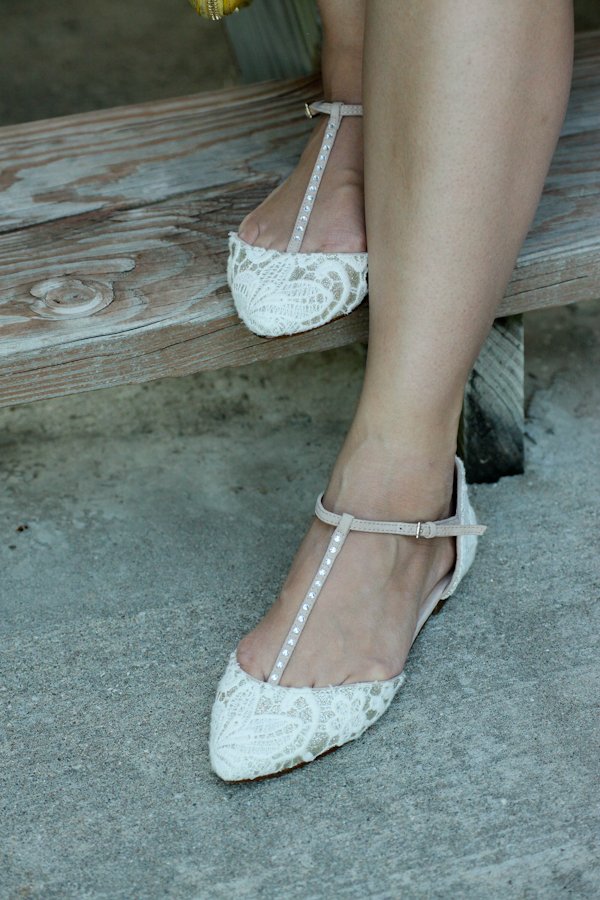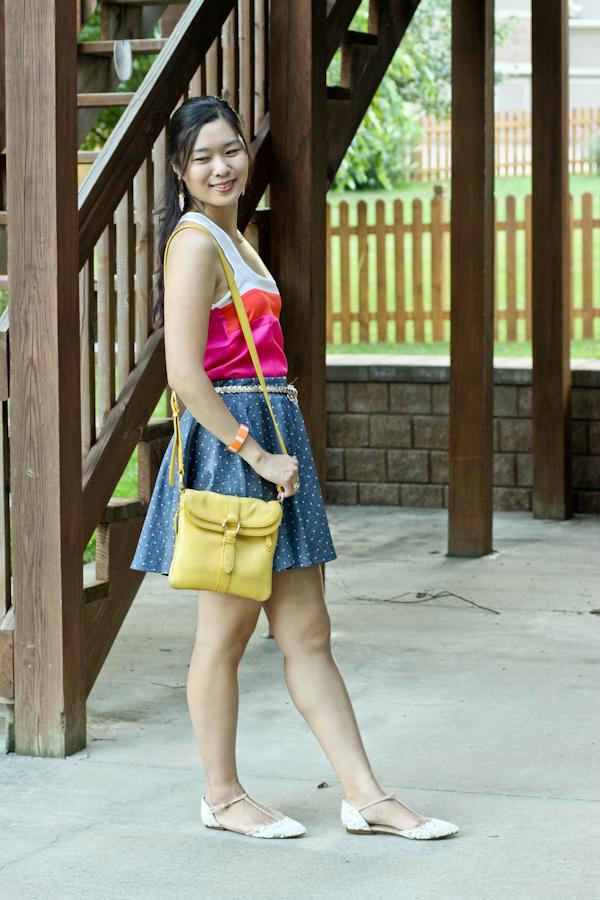 Colorblocking and polka dots… I think this is a new pattern mix for me, and I like it! I'm off to enjoy the weekend, hope yours is amazing!!
Outfit Details
Top: Conversation Pieces (use code SANDY for free shipping on any order!)
Skirt: Gracie B.
Shoes: Zara
Watch c/o Eve's Addiction
Earrings: SheInside
Necklace: Petitor
Bag: Cole Haan