This weekend we were finally met with cooler weather, which was SO nice! And by cooler I mean 70 degrees, which means tights weather is approaching.  I am currently super obsessed with the color maroon for Fall. It pairs so nicely as a deep pop of color against black and is so perfect for Fall. I can see myself wearing this color of tights with so many outfits!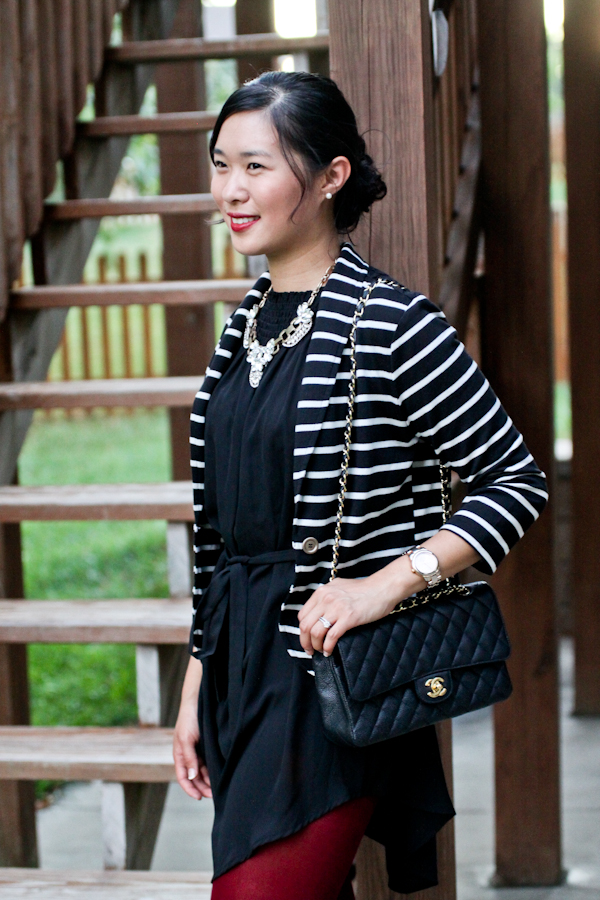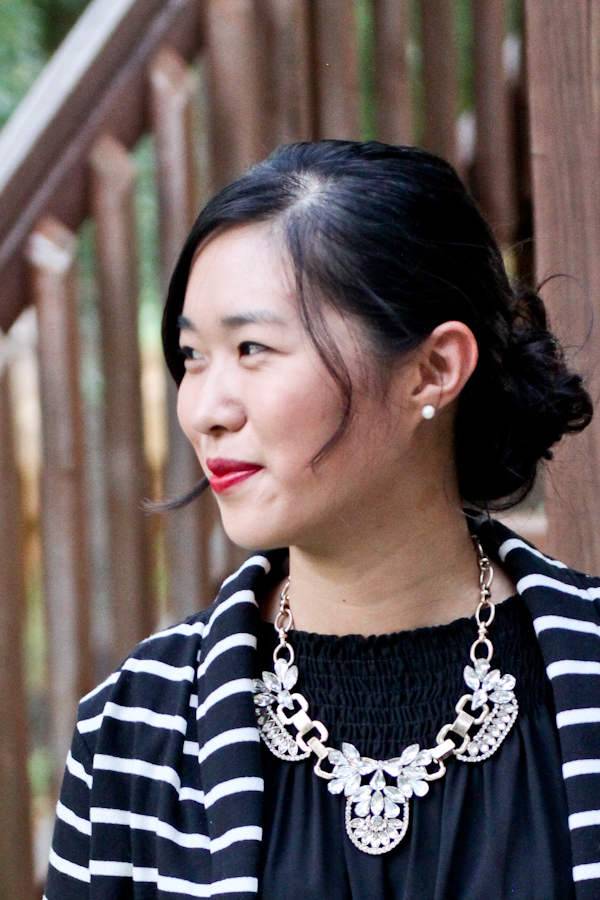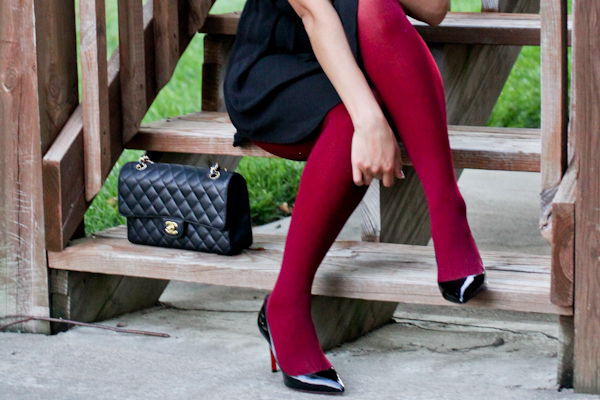 I love this LBD because it can be worn as a dress or a tunic.  It's simple, but such a classic!  And I added a little fancy to this outfit, finally letting my Louboutins and Chanel out of their dust bags and boxes. 🙂 Which reminds me, I really need to look for a babysitter so Marvin and I can have another date night, it's really been awhile!
Linking up to Funday Monday!
Outfit Details
Dress c/o Flirly (take 10% off your Flirly order with code sandyalamode, ends 9/30/13)
Blazer: TJ Maxx
Tights c/o We Love Colors (Maroon)
Shoes: Christian Louboutins
Bag: Chanel
Necklace: T+J Designs