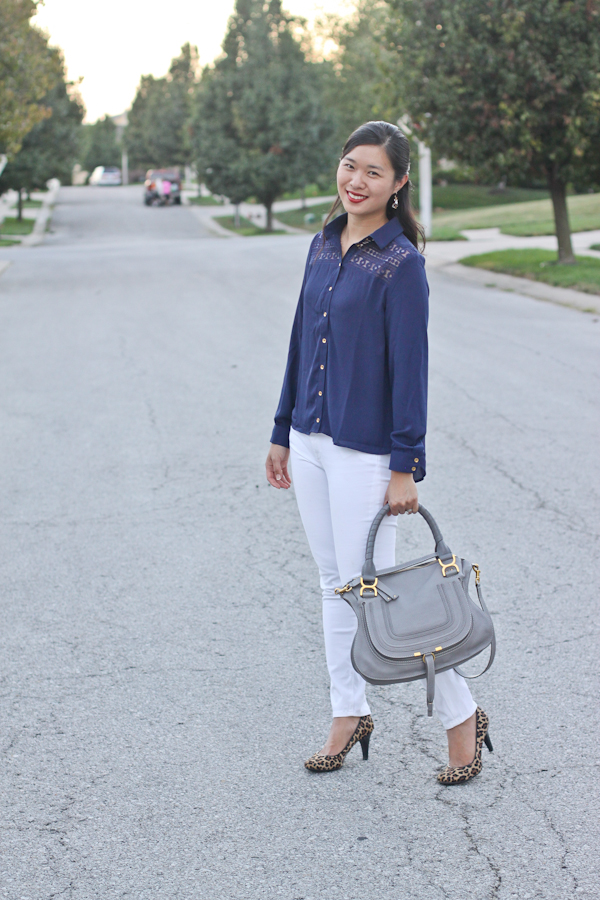 This past weekend was one of the most fun-filled and busiest weekends we've had in awhile. I planned a work team happy hour for Friday (I LOVE planning events!), had a girl's night on Saturday night, took Austin to a local fair, and he had a play date with one of girlfriends on Sunday. The weather has been what I call perfect… which is hovering around that 75 degree mark.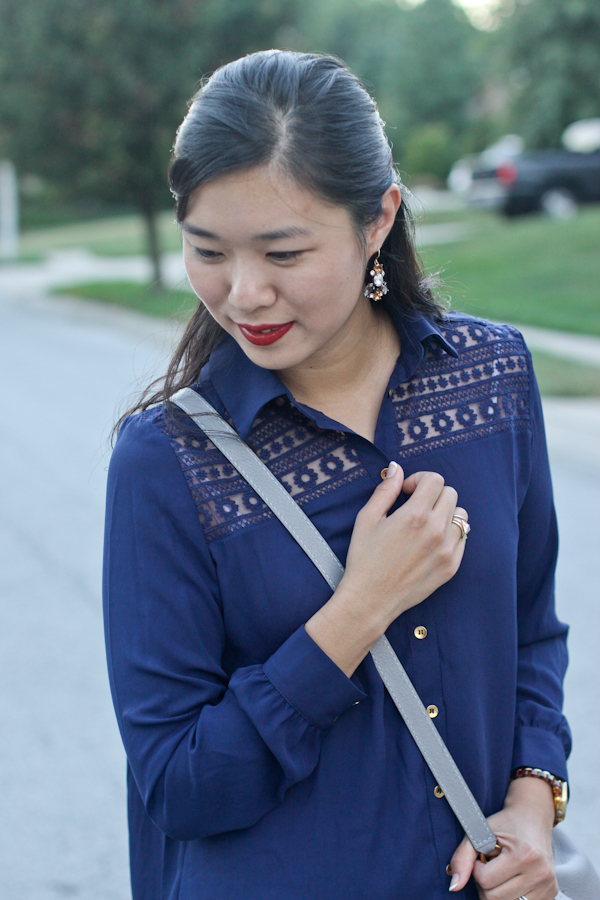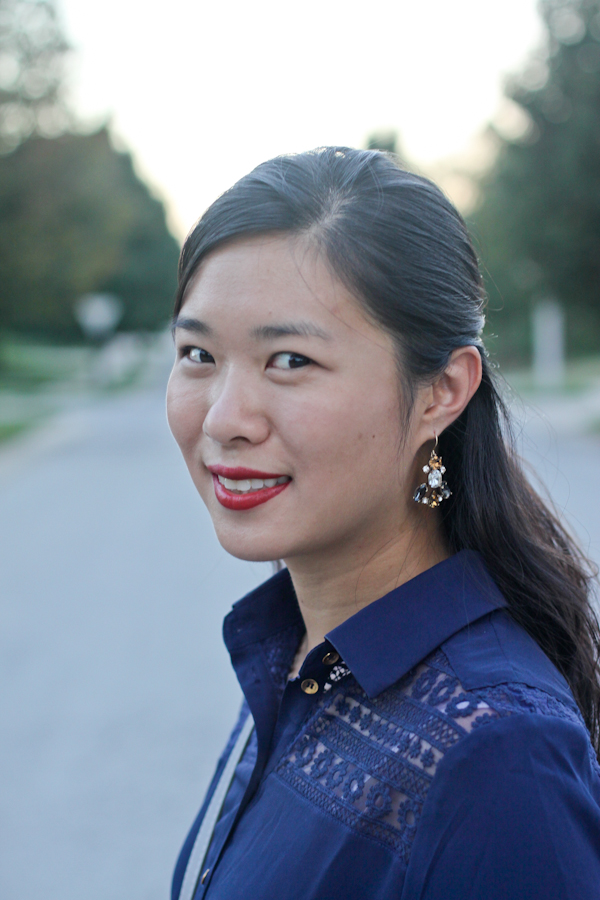 I really don't own too many pairs of earrings (I normally alternate between pearl studs), but when I saw these from J.Crew, I just knew I had to have them. They add the perfect touch of glam to an outfit and have neutral colors that make them go with so many outfits!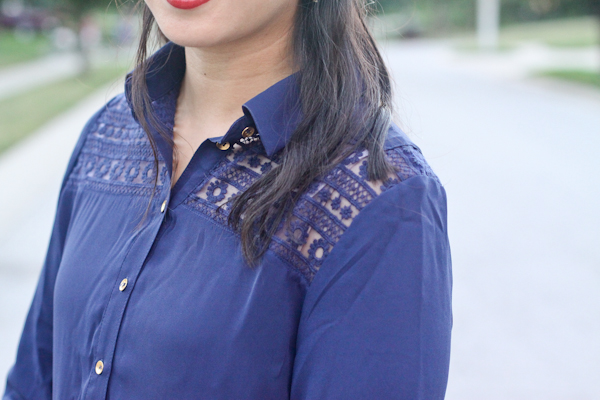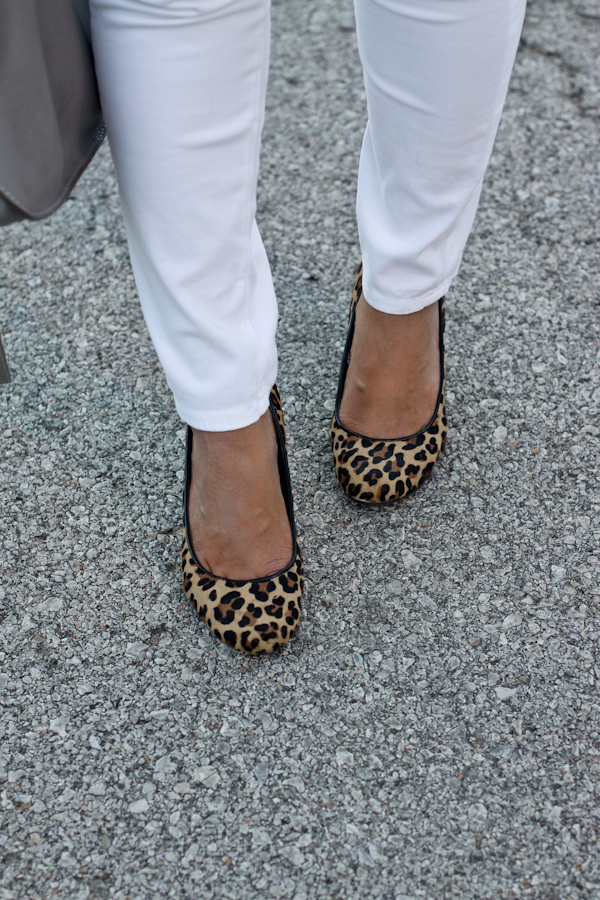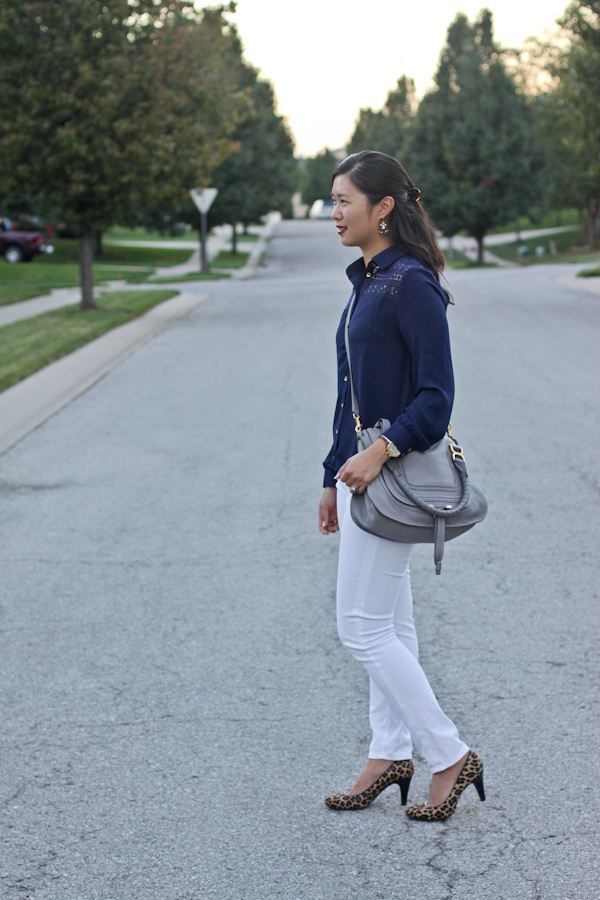 It was about time I made an update to my white pants with a pair of AG Jeans. My old pair were a Target brand and didn't fit me too well. These new ones were a bit pricey, but I think they are totally worth it. White pants go well all year round and it's definitely a staple in any fashionistas closet, don't you agree? And I rarely wear my Chloe in crossbody form because I am paranoid about denim color transfer getting on the bag, so I reserve using it crossbody for when I'm not wearing blue jeans. It's SO nice to be hands free, especially with a toddler who still loves being carried all the time!
Thanks for reading and have a great week everyone!
Linking up to Funday Monday!
Outfit Details
Blouse: Forever 21 {similar}
Pants: AG Jeans
Shoes: Target {similar}
Bag: Chloe
Earrings: J.Crew {similar}