Remember last week when I blogged about this Bokeh Story Photos photoshoot with my little man? Well after we spent a few hours indoors, as we were heading out, we saw a train pass by and Austin got super excited about it! Trains are his ABSOLUTE favorite thing in the world right now. His favorite toy is a train, his favorite Youtube video is about trains, his favorite sound to make is "choo choo", he is a typical young boy toddler haha!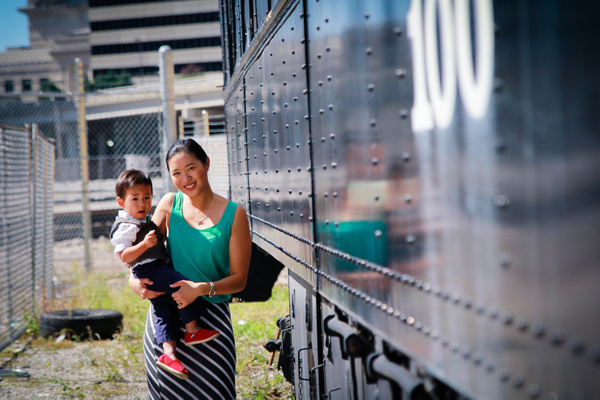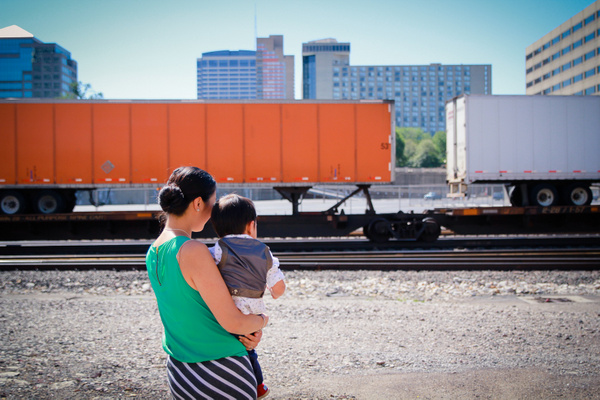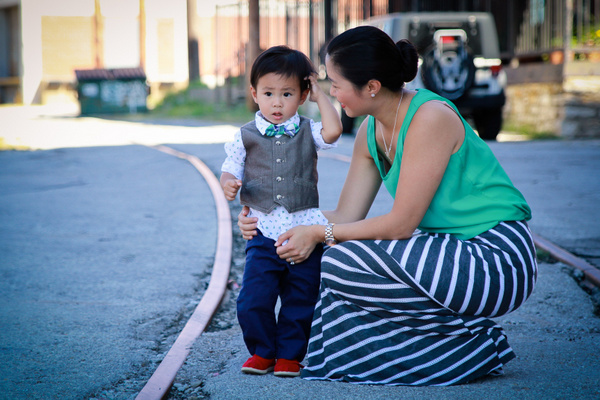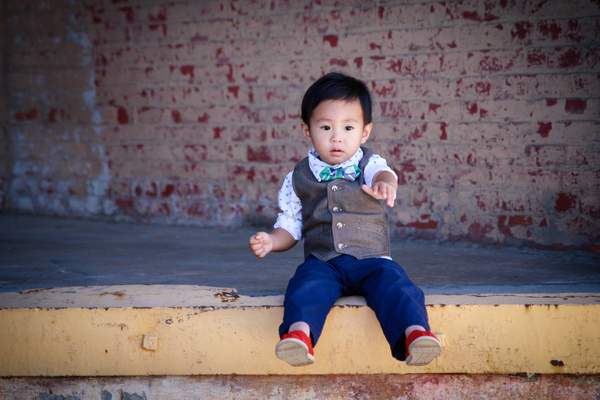 Again, it's SO hard to pull a smile out of him these days or else whenever he is smiling, he is moving a mile a minute and you can't take a proper picture of him anyways haha. But trust me on this one, he was real excited (and probably nervous, because he is scared of everything new) all at the same time to see so many real life trains right in front of him!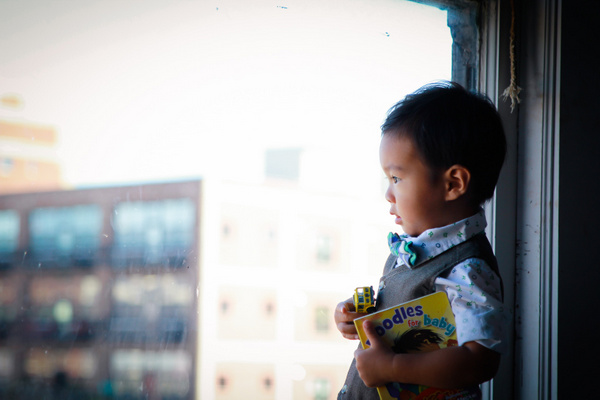 And I just love this last picture of him taken while he gazes outside… holding a toy and his fave book Noodles for Baby (I guess we don't own a train book, we should get on that)! He just looks so handsome! 🙂
Don't forget to sign your child up for a Halloween Mini Session with Bokeh Story Photos on October 13 and you can come meet me and my little man too! 🙂 Best costume will win a free canvas print, sign up now!