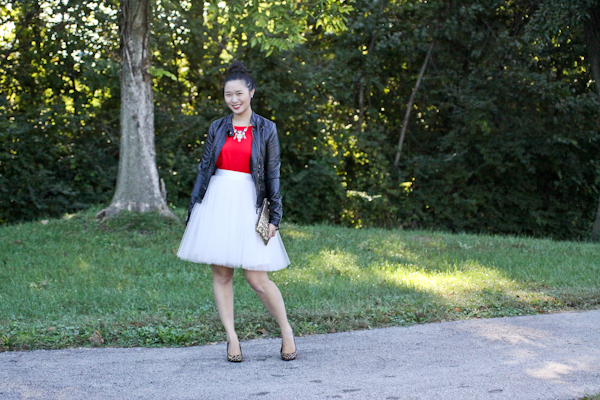 My California vacation is nearing it's end and that makes me super sad. I've met a new client, went to a friend's wedding and hung out with family… so it's been a 3 for 1 trip which is pretty awesome! On this trip, the only jacket I brought with me is this leather jacket and it's been proving to be real useful for 40-60 degree temps (esp. in San Francisco)! I love this outfit because it's got some ballerina chic mixed with edgy rocker. 🙂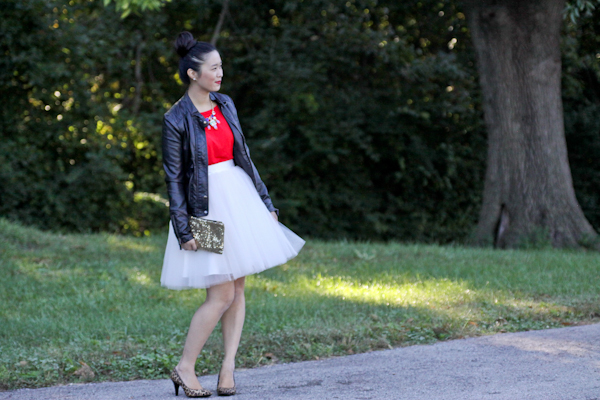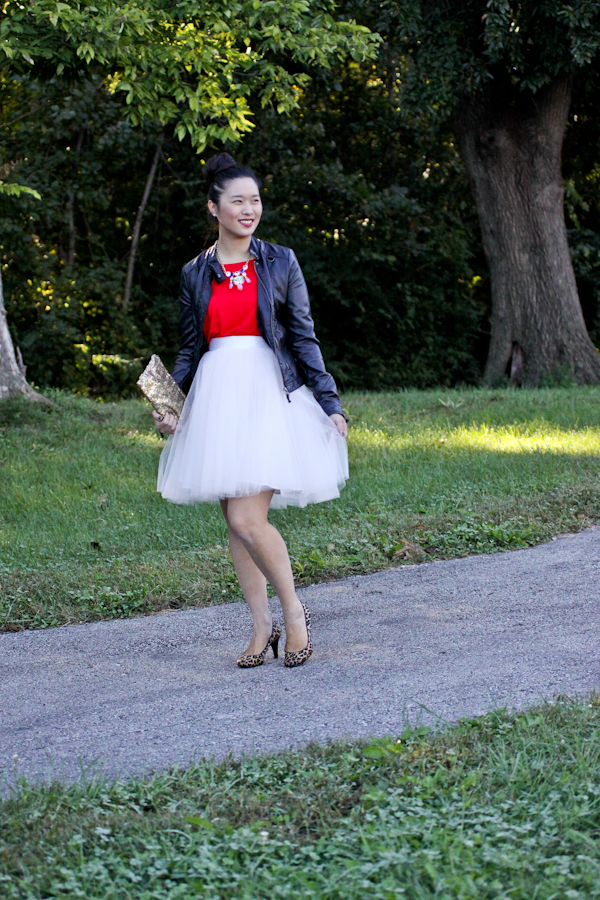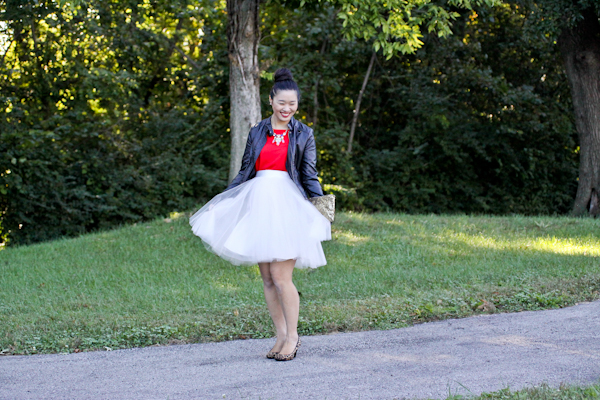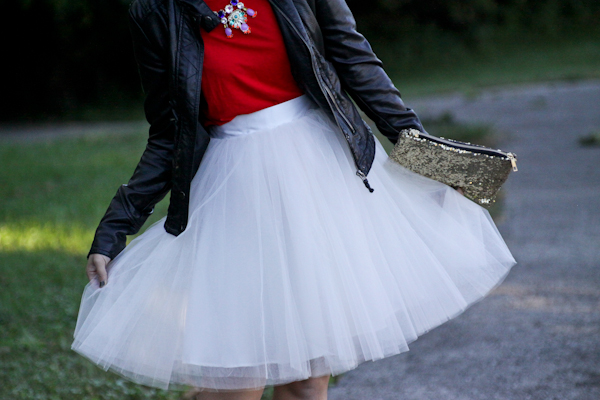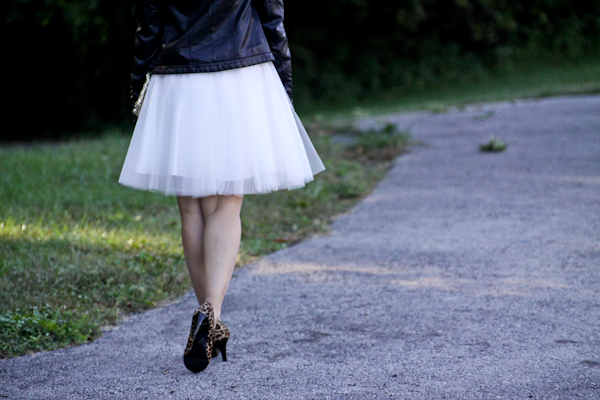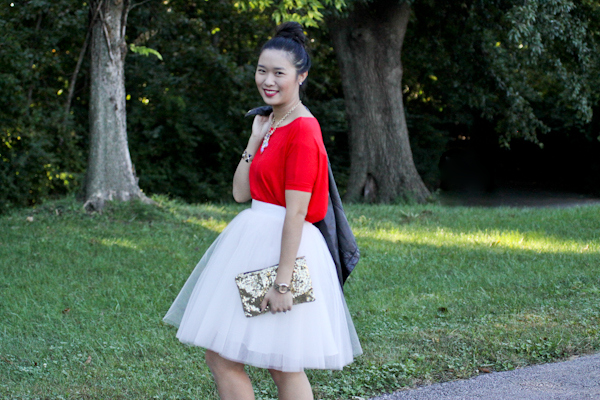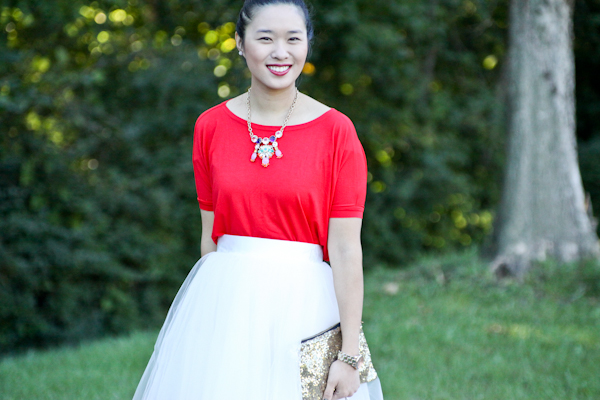 I am loving the mix of masculine (leather) and feminine (tulle, leopard) all in a single outfit and now I just want more tulle skirt in my life.
Thanks to my girl Madi Reid Sanders for snapping these pics for me!
Outfit Details
Top c/o RiffRaff
Leather Jacket: NY & Co.
Tulle Skirt: Space 46 Boutique
Pumps: Target
Bag: Ebay
Necklace: Ily Couture
P.S. Winner of the Hipster Baby Giveaway is Stephanie F. of The Coexist Cafe! Congrats girl! Send me an email at sandyalamode(at)gmail(dot)com and I'll hook you up with your credit!