The product + post seen below have been sponsored by Gracie B. as part of their "Transitioning Into Fall" campaign. However, all opinions are my own.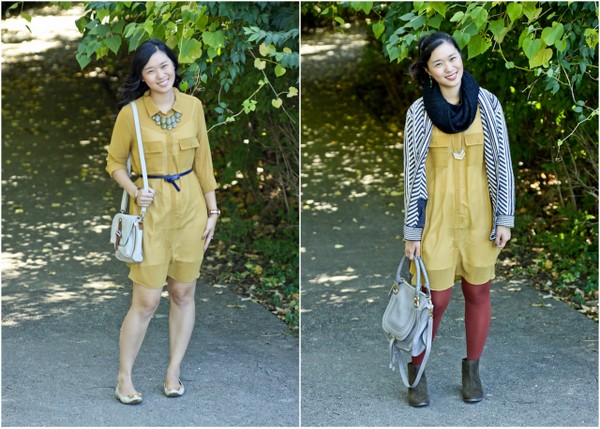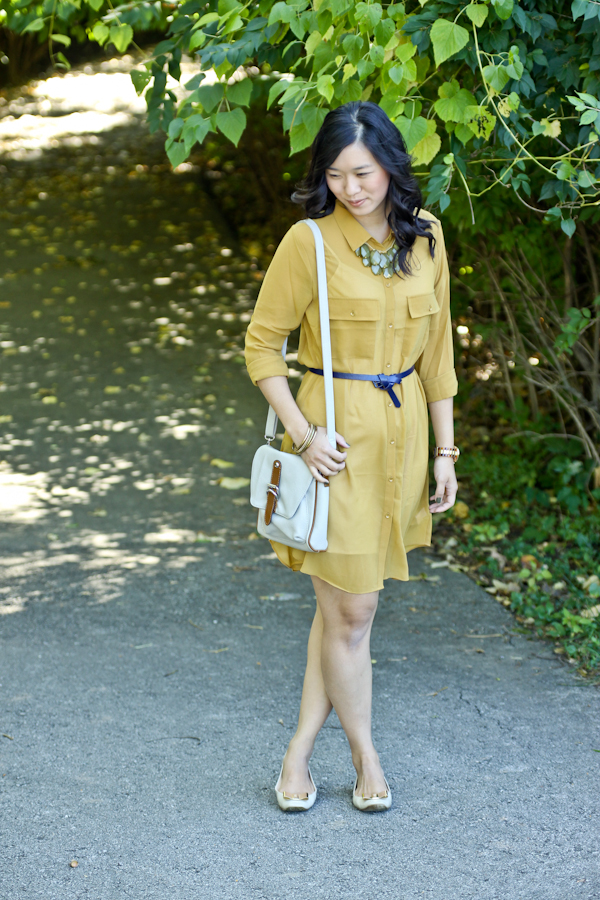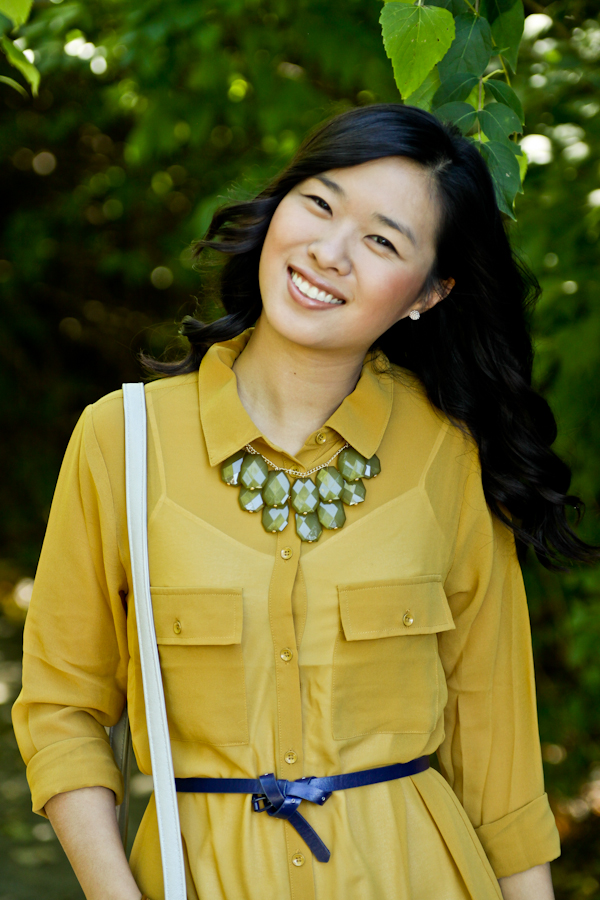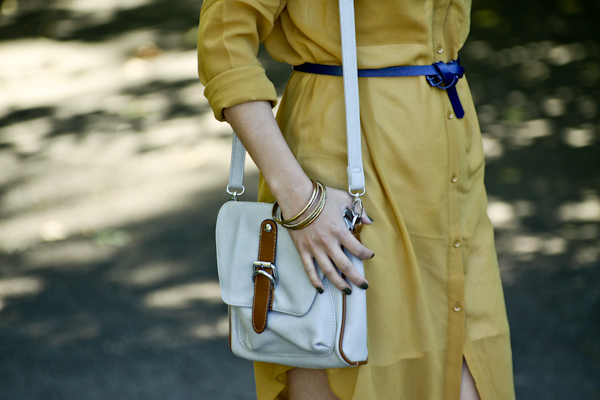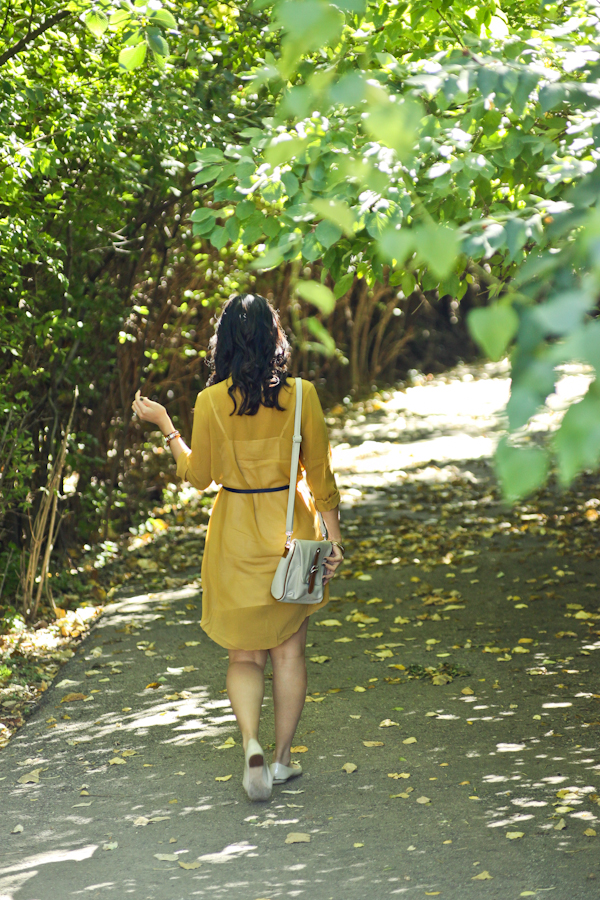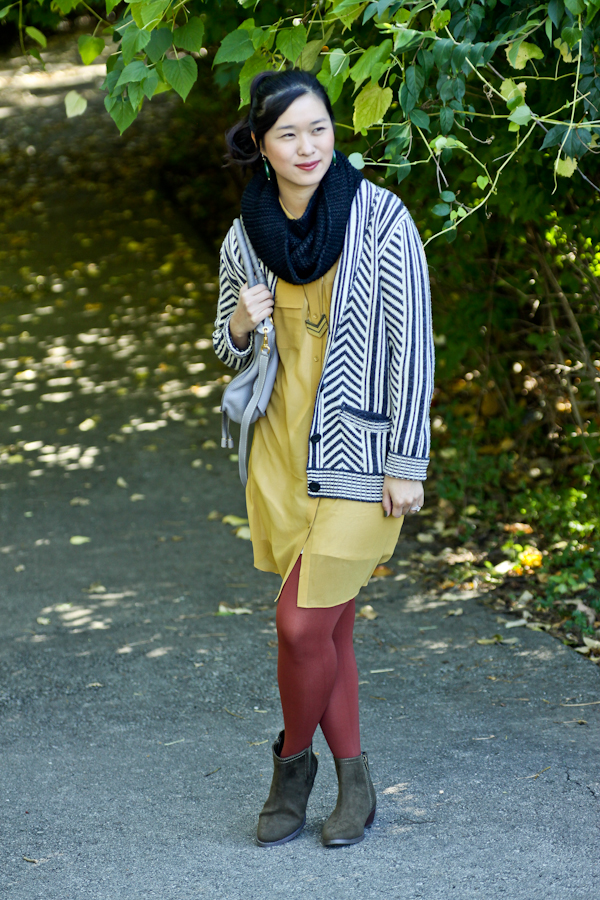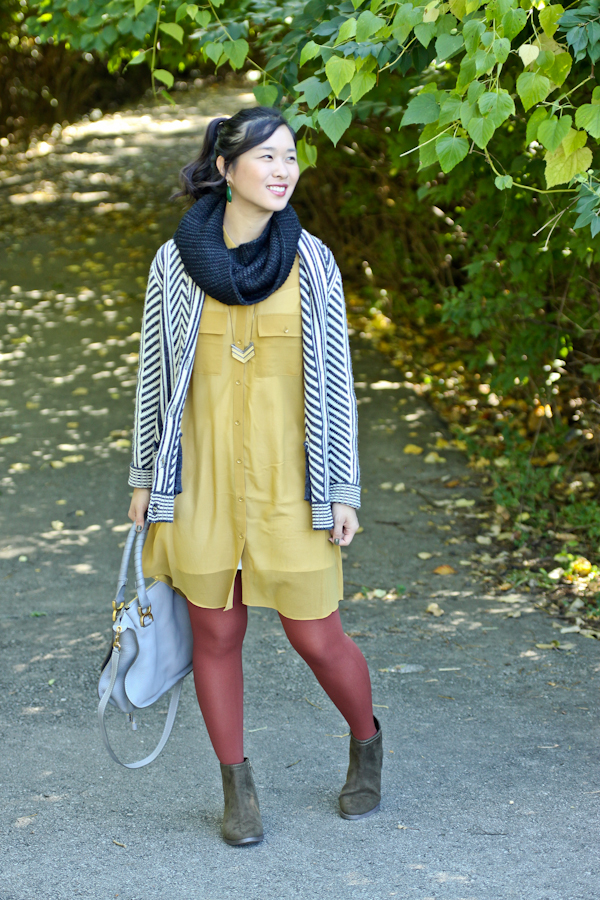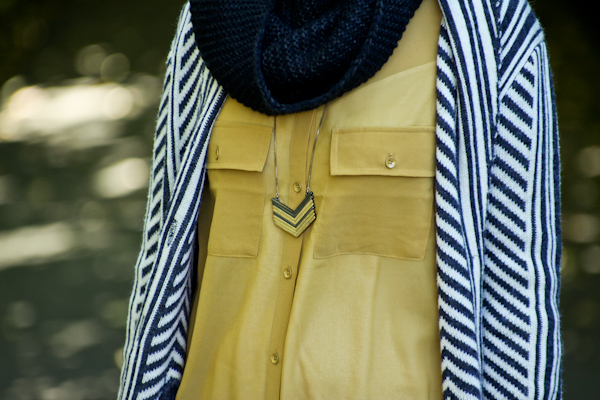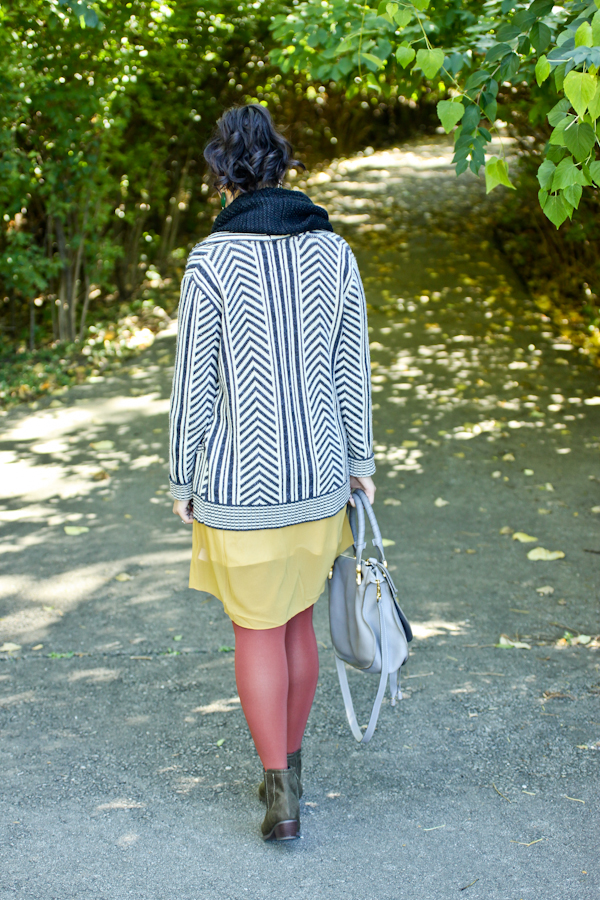 Outfit #1
Dress c/o Gracie B.
Necklace: ShopNestled
Shoes: Kate Spade
Bag: Gracie B.
Outfit #2
Dress c/o Gracie B.
Necklace: Madewell
Shoes: Target
Scarf: H&M
Bag: Chloe
I am so happy to be participating in the Gracie B. Transitioning Into Fall campaign.  I love it because it has gotten me to think about how to remix pieces in my wardrobe for Fall (and I think you guys tend to like these type of 2 for 1 outfit posts, am I right?).  As some of you may or may not know, the weather in the Midwest during Fall is totally unpredictable.  One day it could be 80 degrees and sunny and the next day it could be 30 degrees and snowing.  So being able to take pieces (like the mustard yellow dress above) and wearing it for all different types of weather is key.  For Outfit #1, the dress was the main clothing piece with a statement necklace and belt to give it some shape.  And then for Outfit #2, I added a cardigan, tights, boots, and a scarf to quickly transition it for cooler temps.  I've actually already thought about another way to wear this dress too, but I'll probably share that in a future post (think cardigan style).  😉
Gracie B. is one of my favorite online clothing and accessory boutique stores, ever.  I've been an avid fan for quite some time and they are no stranger to my closet (or blog posts).  They've got affordable, stylish pieces and constantly have new pieces!  Some of my faves from new arrivals are this cardigan, dress and trench coat.