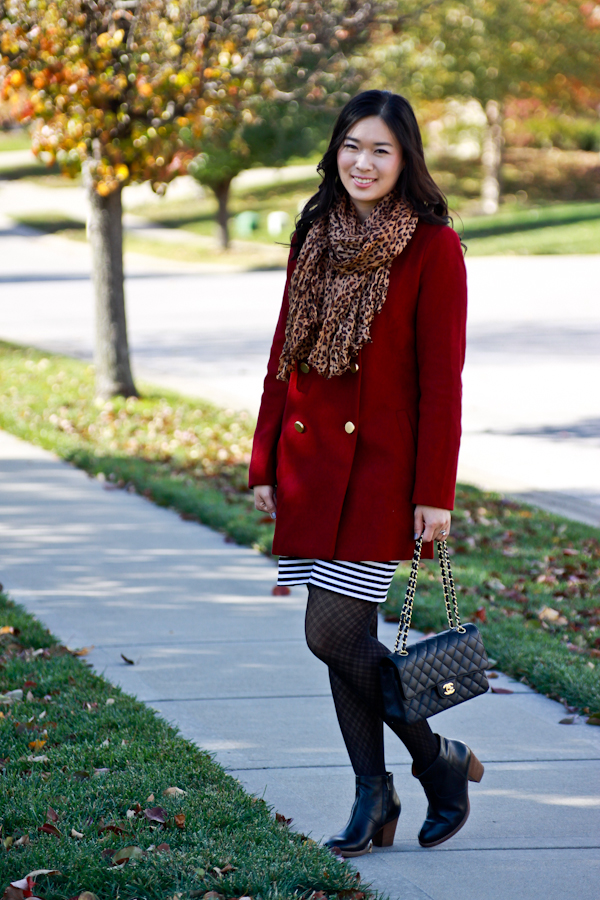 November weather in Missouri is always all over the place. One day its 20 degrees, the next day is 70 days. Or in the day it's 60 degrees and at night it's 30 degrees in one day. On days like that, I love wearing a dress with tights and booties and a nice felted coat as a layer and a pop of color (in this case). And I just have to say that I've been on the hunt for a leopard scarf for awhile now and am excited to say that I found one at a kiosk in a mall for just $5, now that's a real deal!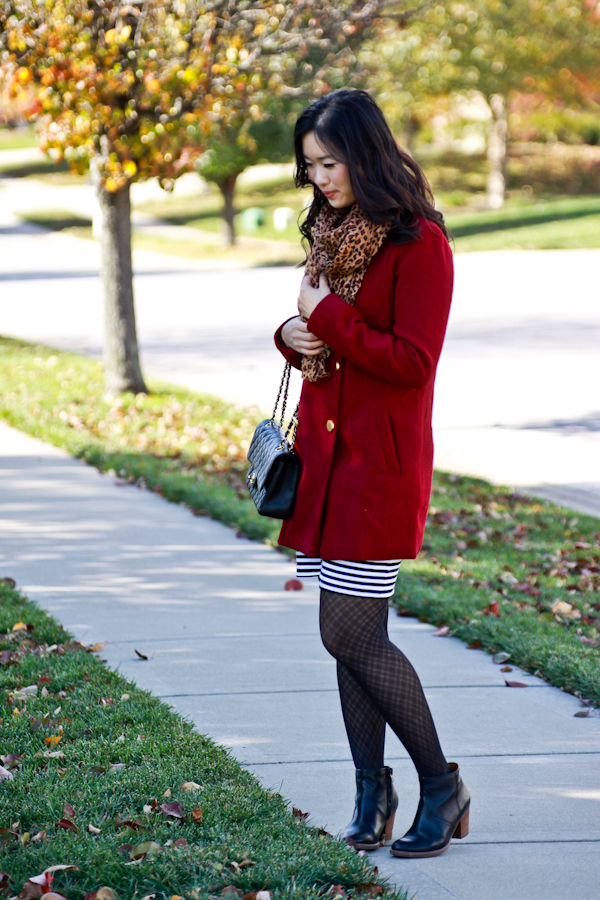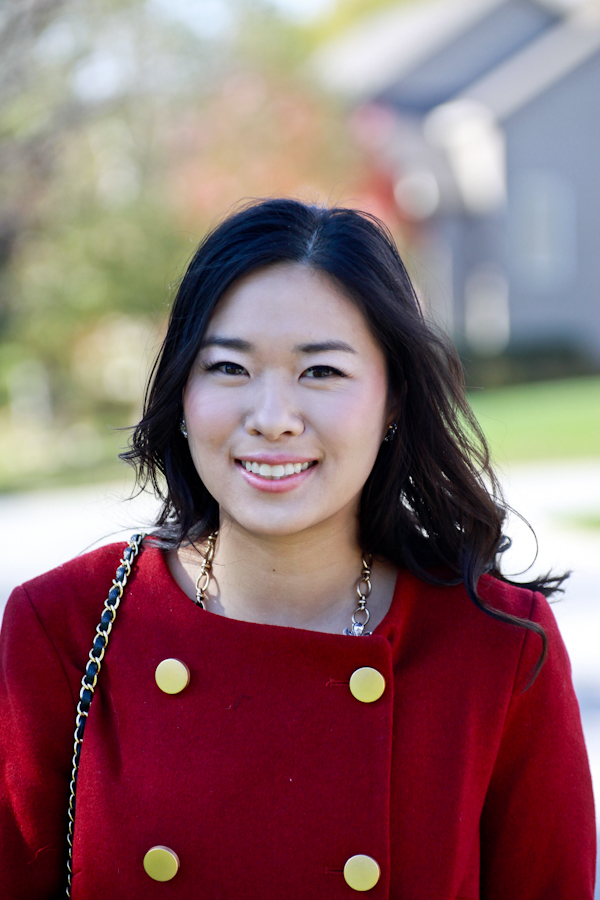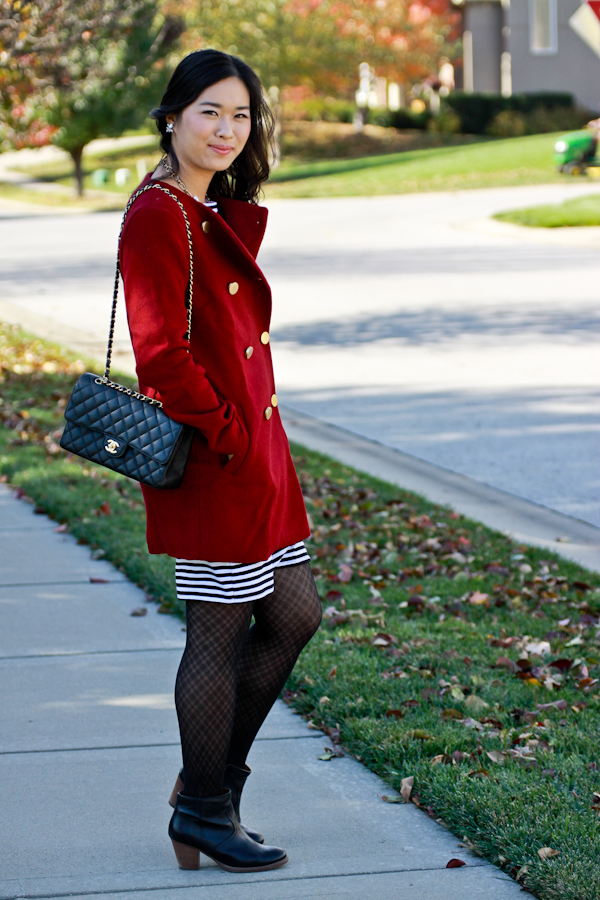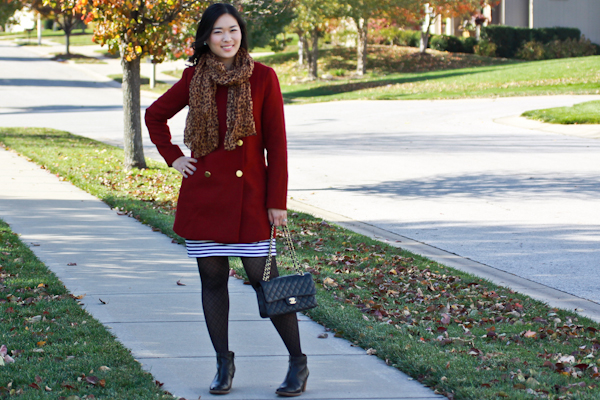 This past weekend we went to a friend's wedding reception and Austin's girlfriends' 2nd birthday party and the weather was just perfect (about 60s) for both! What's the weather like where you live? It is as temperamental as it is here? Hope you all have a great week!
Linking up to Monday Mingle w/ this post!
Dress: Target
Coat c/o Choies
Boots: Madewell {similar}
Bag: Chanel
Scarf: From random kiosk in a mall {options below!}
Earrings: Hello Cheeseburger
Makeup by Kayla Uhlik