Instead of my normally scheduled post today, I am taking this Bloggers Day Of Silence to bring awareness to the recent natural disaster in Philippines and asking you to consider donating to help those families in need.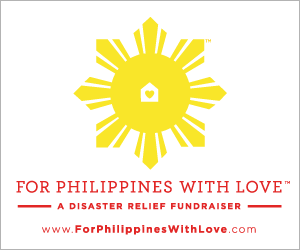 To read more about this fundraiser visit Ever Ours and here.
To donate to help families in need, visit here.
*Comments turned off.