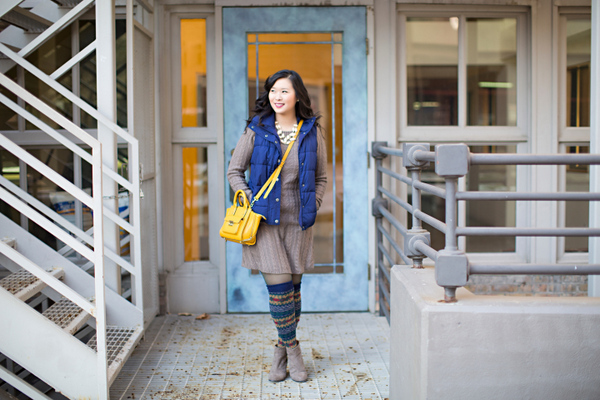 So I gotta say, this is a bit of a different look for me. When I got these boot socks, at first I was thinking I would wear them under tall boots, but then I realized that would be hiding the fun design for them! So… knee high socks with ankle boots it was and I am so in love. I'm pretty stoked about this new way to wear knee socks and now that's my new shopping obsession (oh boy!). This outfit is perfect for this "is it Winter or is it Spring" type of weather we've been having lately.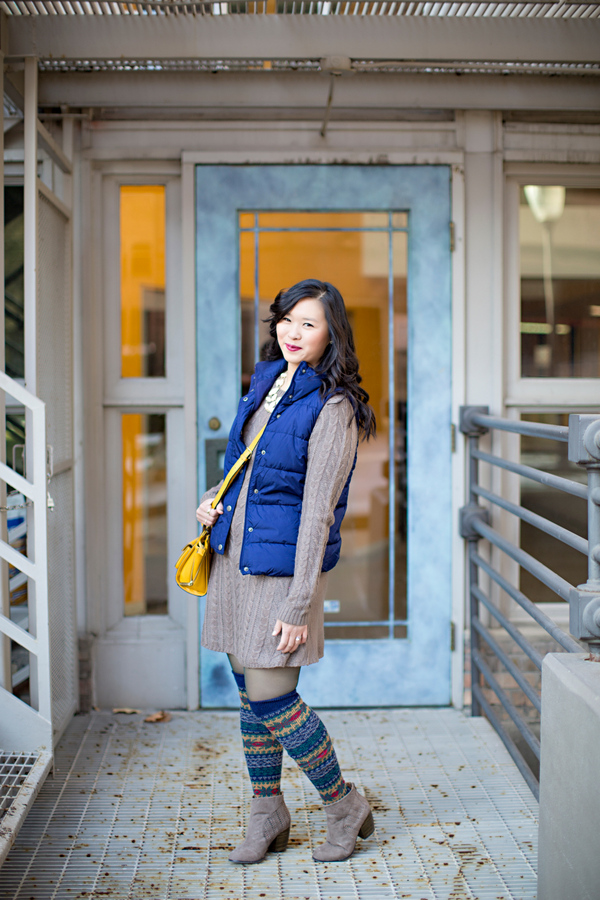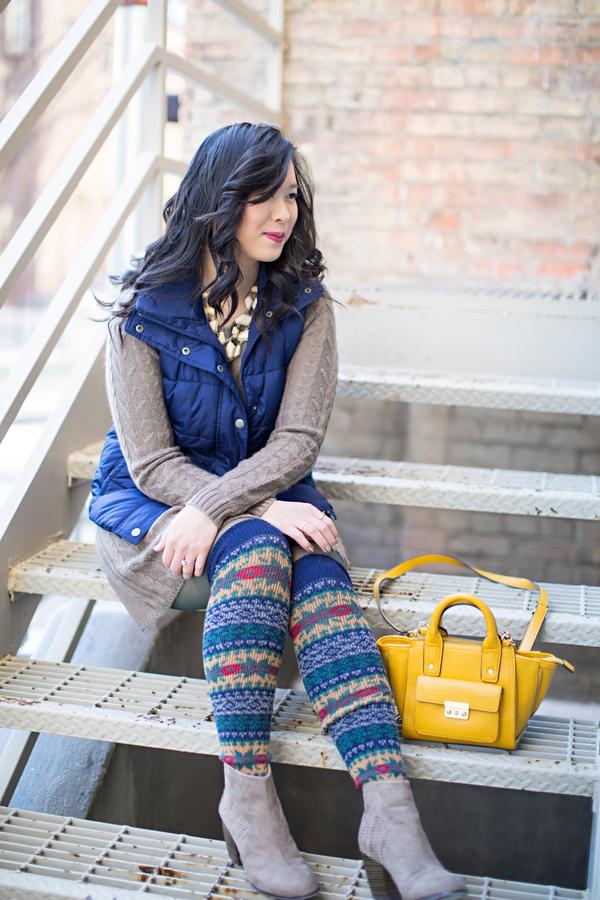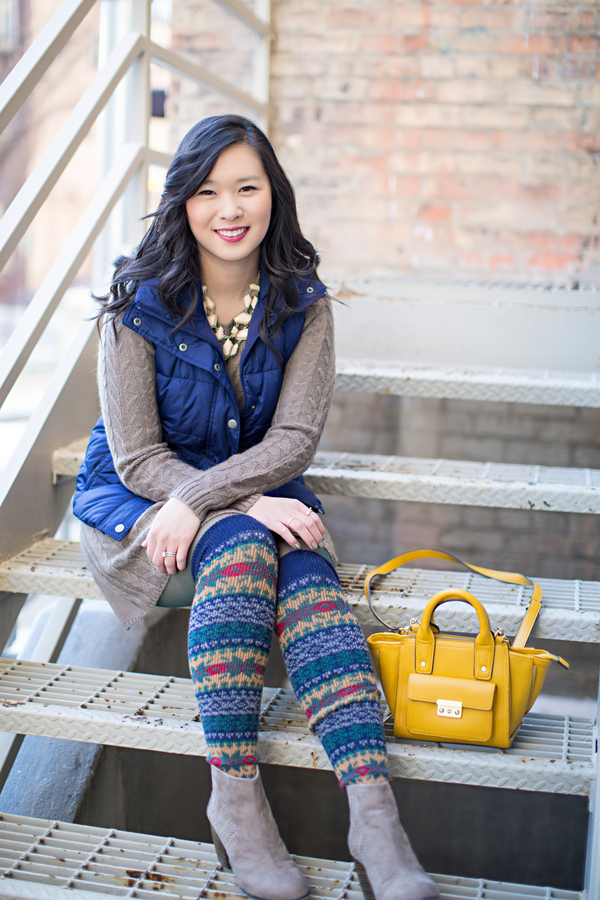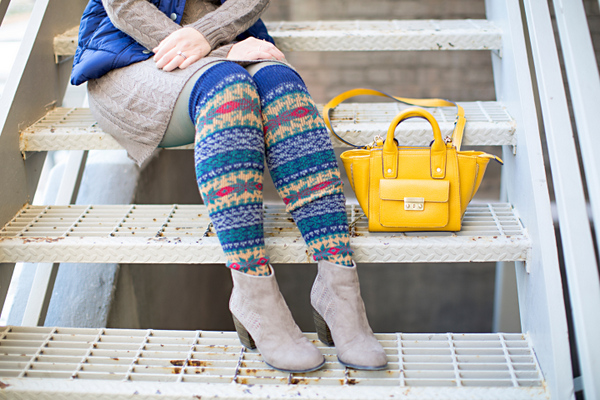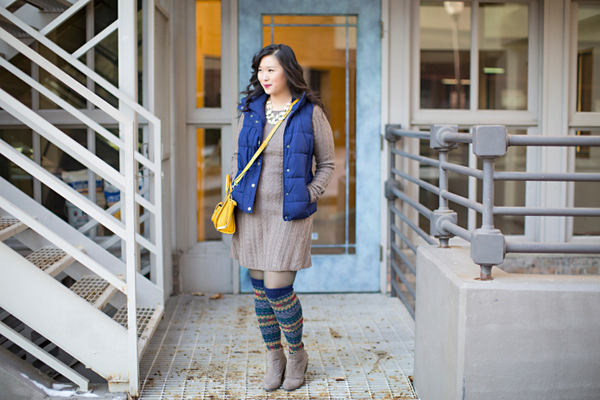 Outfit Details:
Dress c/o Riffraff
Vest: Old Navy
Socks c/o Riffraff
Boots: Pree Brulee
Bag: Target
Photos by Diana Putnam Photography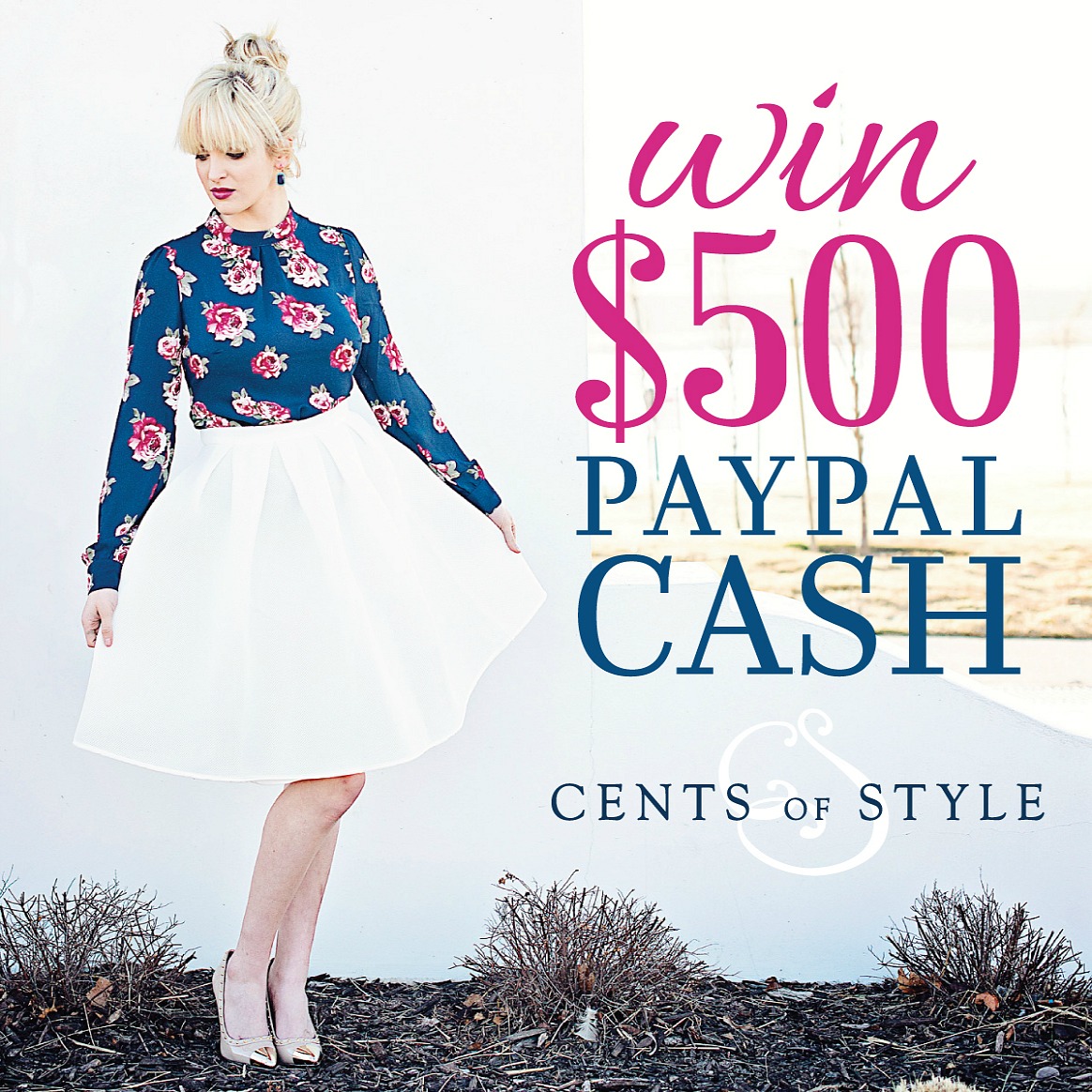 And just wanted to let you know that myself and 9 other bloggers are hosting a $500 Paypal cash giveaway over on Instagram! Head over to my post here where you can see the details on how to enter!