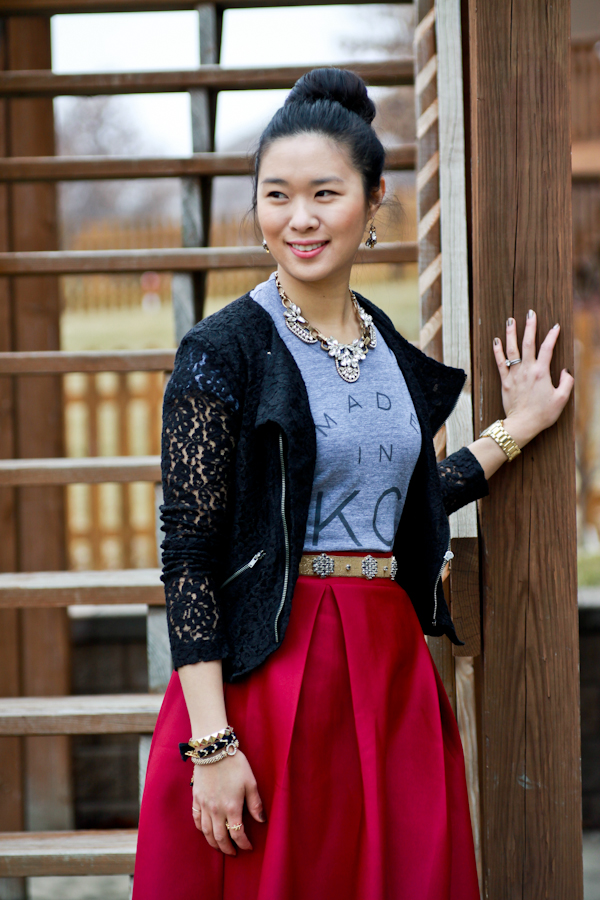 So perhaps this tee should be worn by Austin instead of myself (mine would say "Made in Ann Arbor"), but regardless, I just had to share that this is my new FAVORITE tee of all time. It was made by Sandlot Goods, a KC based company, and it's about the softest tee I've even owned (even softer than J.Crew ones if you can imagine that). I think it's so super fun to dress up a tee to make it work with a "fancy" outfit.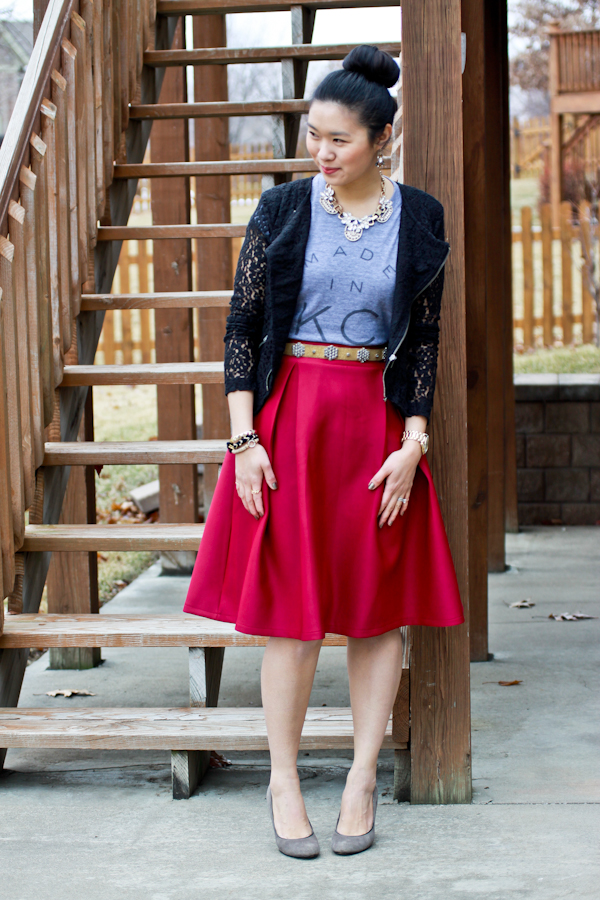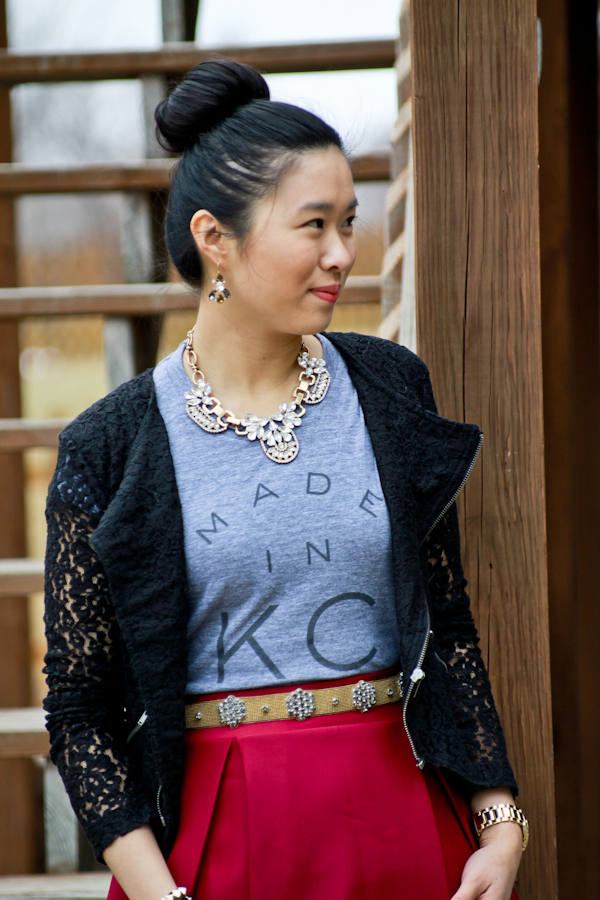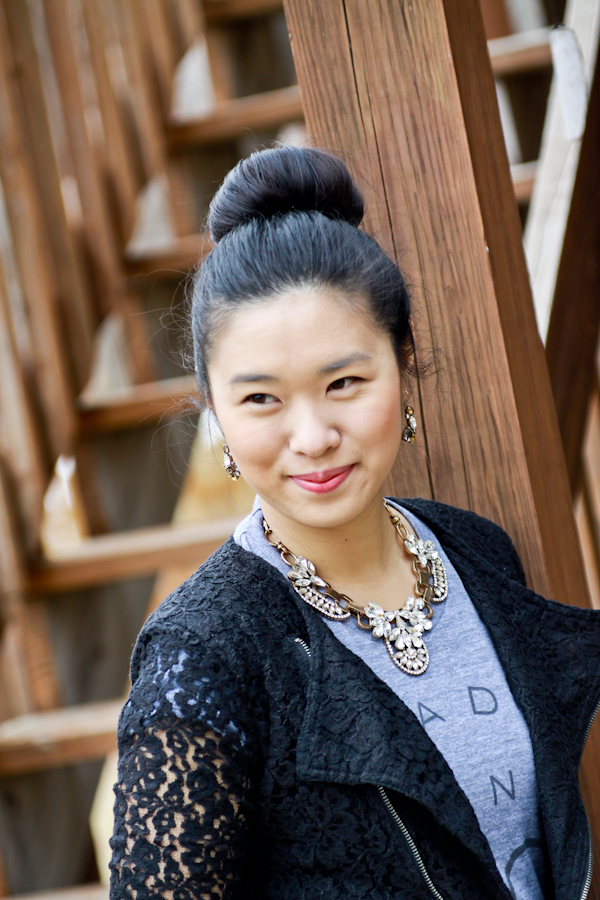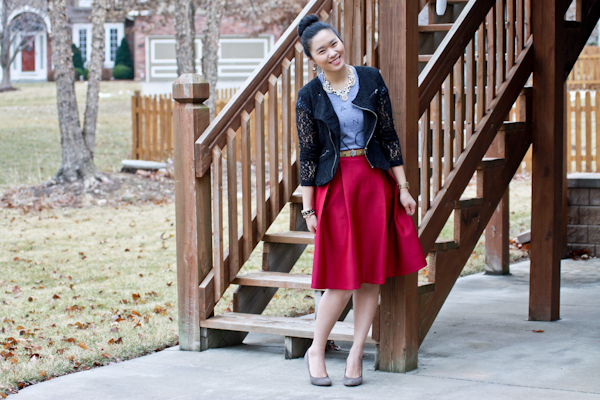 I can't quite pinpoint the exact color of this skirt, but it totally reminds me of my favorite type of flower, a rose! It's like a deep pink/red/purple color and it just adds a fun pop of color to this outfit. Which reminds me, Valentine's Day is coming up soon. 🙂 I am loving all the flower arrangements over at ProFlowers as gifts for a loved one!
Outfit Details:
Top: Sandlot Goods
Jacket: Target
Skirt: Chicwish
Belt: Anthropologie
Necklace: T+J Designs
Earrings: J.Crew
Bracelets: Jeweliq, Isshou no yakusoku
Shoes: Steve Madden
P.S. Winner of the Elskan beanie giveaway is Jennifer C. of @solovelyblog. Congrats! Please email me at sandyalamode(at)gmail(dot)com with your beanie color choice (black or cream), size choice (baby, toddler, kids, adult) and your mailing address!