I'm continuing the "month of love" theme today, but this time, I'm featuring my little guy. (Obviously these pictures were taken a few weeks ago as we currently have 8 inches of snow on the ground). I've really been drawn to pops of red and it's just perfect for Valentine's Day. Not to mention, the little guy's red Toms shoes are the perfect little pop of color to any of his outfits.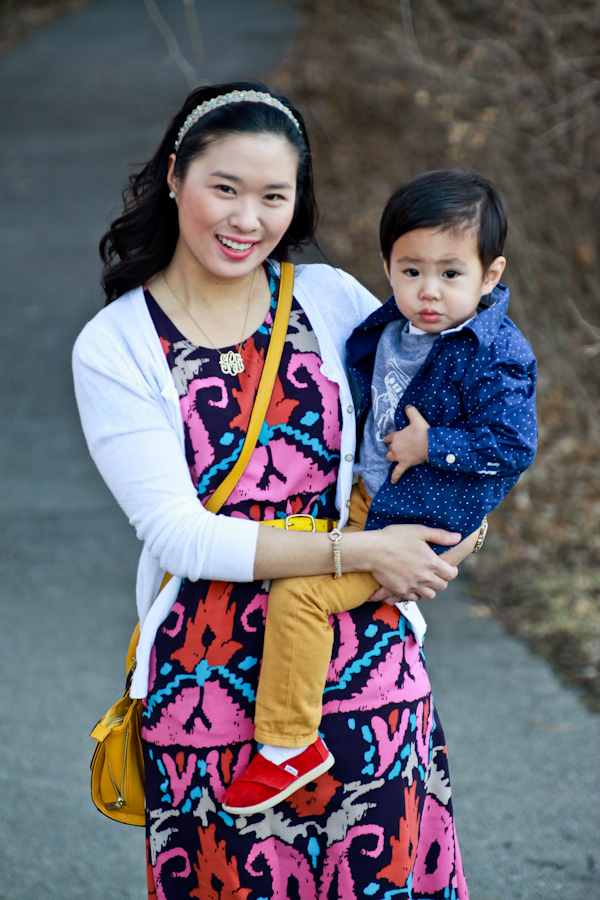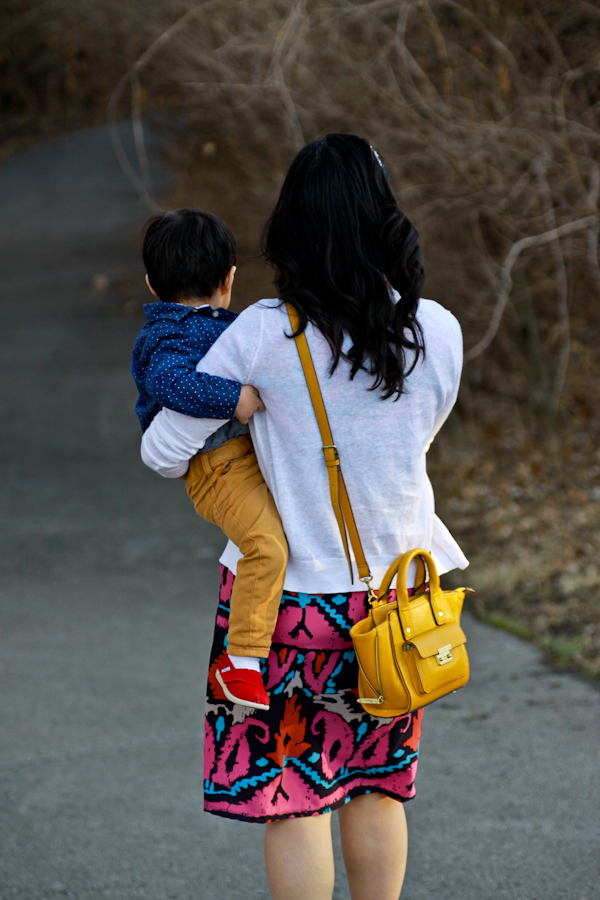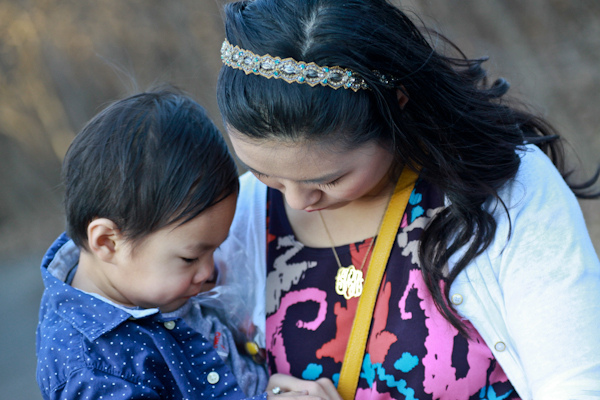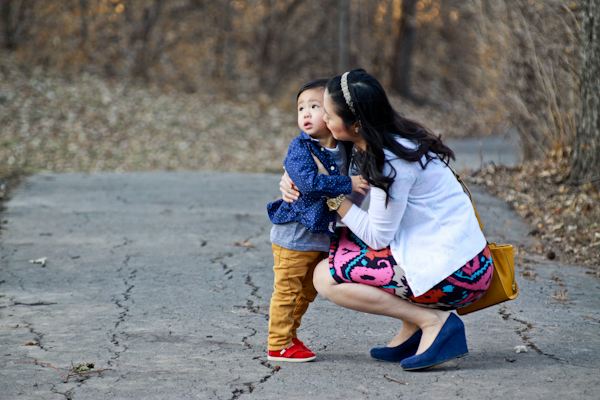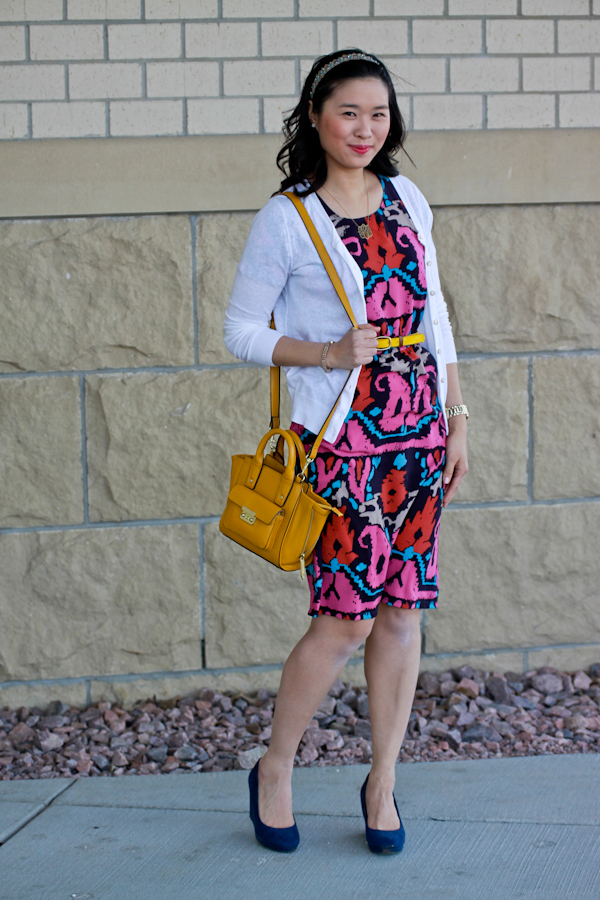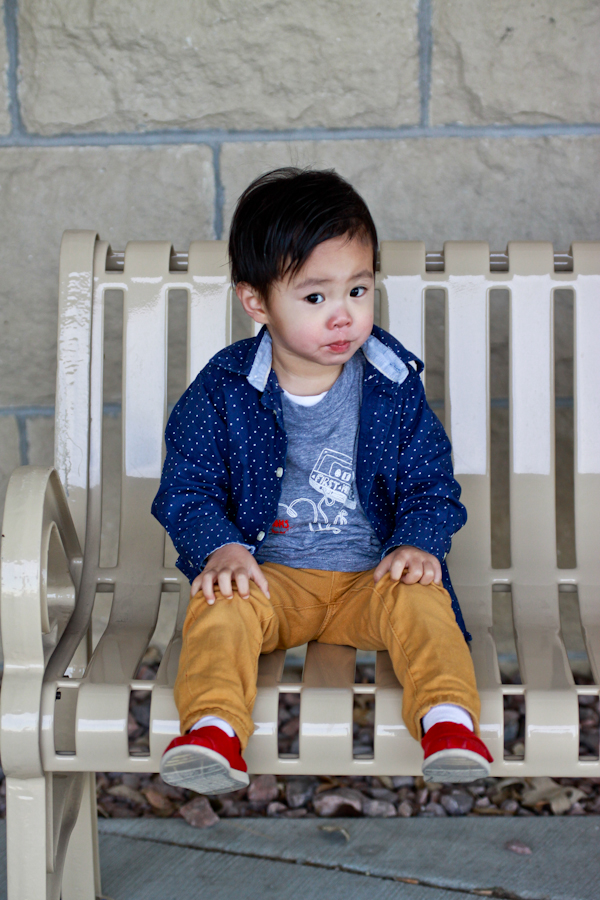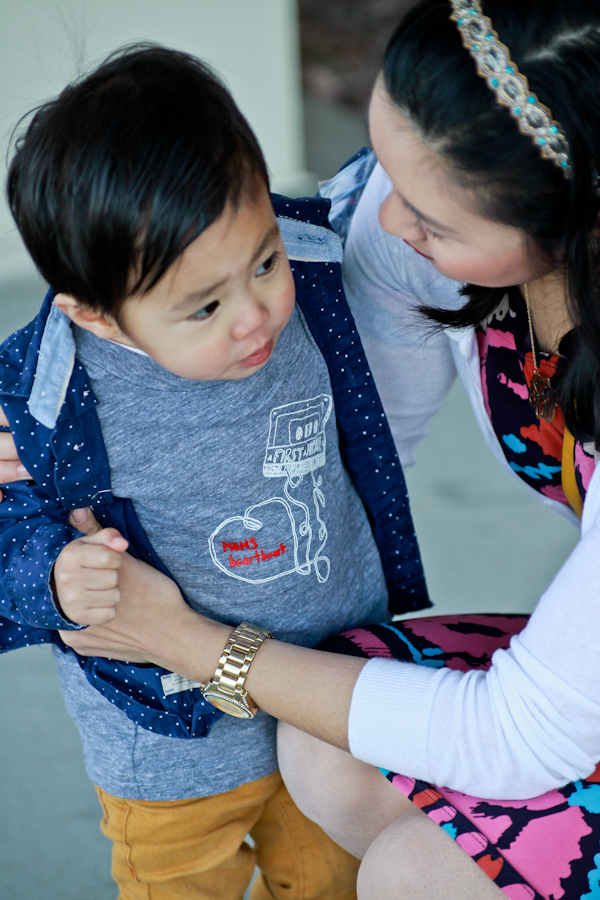 I love his darling tee so much, it says "First Mixtape, Mom's Heartbeat." And my heart just melted into a pile of mushy goo.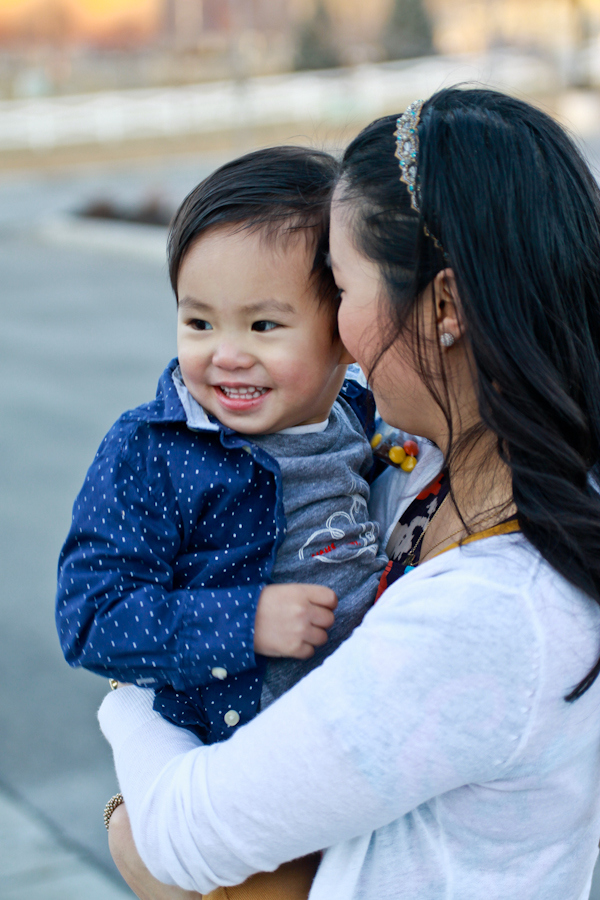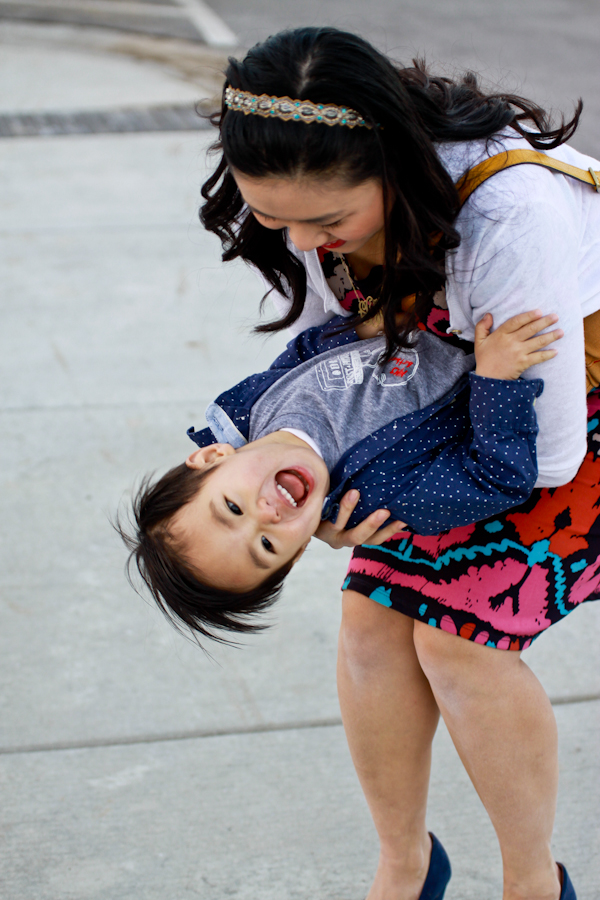 And it took a little bit of time, but we finally got some classic Austin smiles out of him. <3
My outfit
Dress c/o JUNIEblake (take 10% off your JUNIEblake order with "ILoveJB10")
Cardigan: J.Crew
Belt: Madewell
Bag: Phillip Lim for Target
Shoes: Forever 21
Necklace: Swell Caroline
Headband: Anthropologie
Austin's outfit
Tee: Little Boogaweezin
Button Down: H&M
Pants: FabKids
Shoes: TOMS
Winner of the JUNIEblake giveaway is Hope N. C.! Congrats! Please email me at sandyalamode(at)gmail(dot)com to claim your prize!