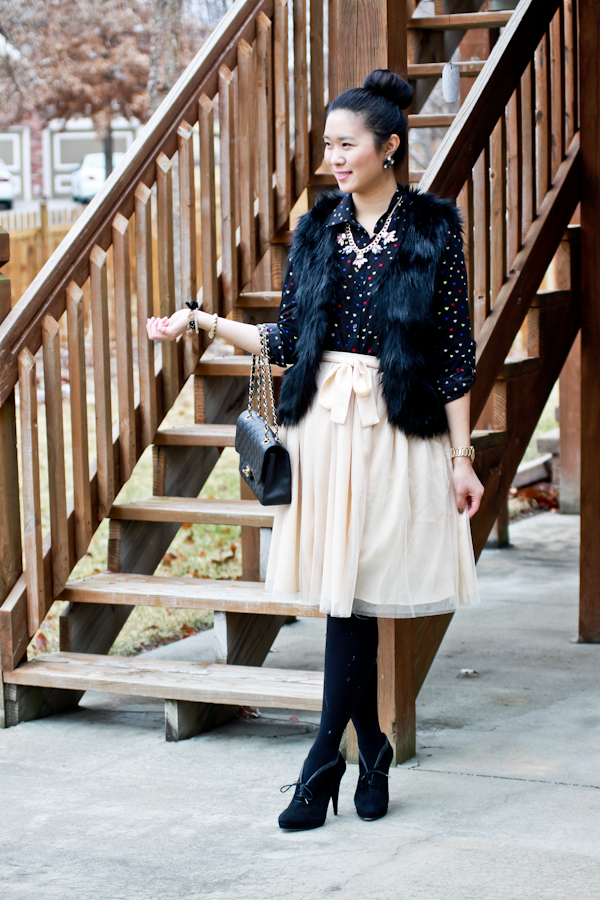 I always consider February the Month of Love because of the all important holiday if Valentine's Day that's smack dab in the middle of the month! I've got a few "love" related outfits coming up for you, so I hope you enjoy! Hopefully it can give you a little inspiration on what to wear out for your Valentine's Day date!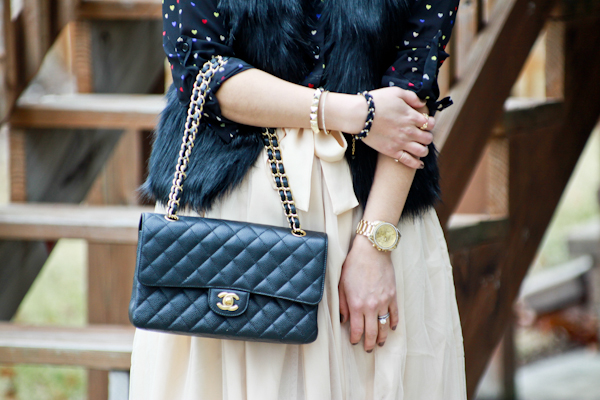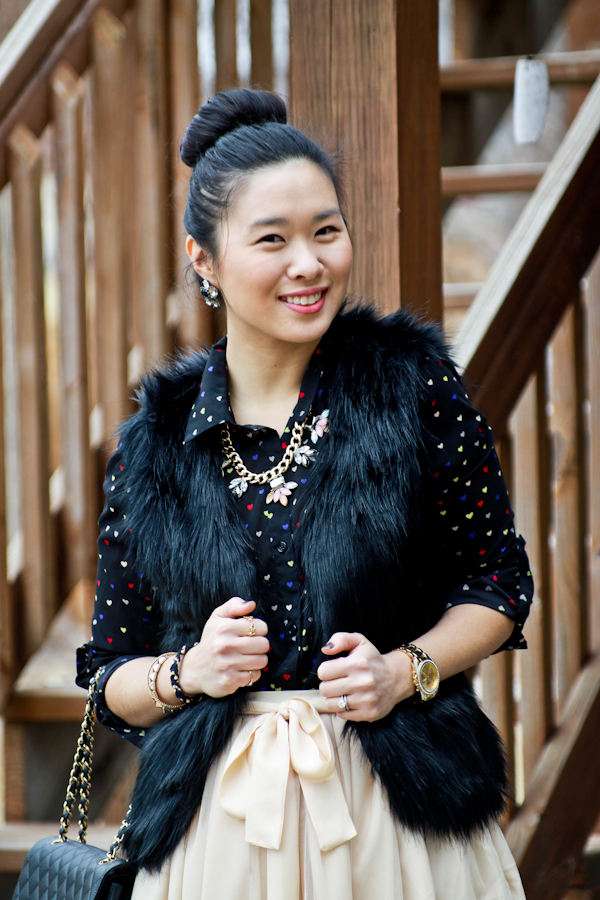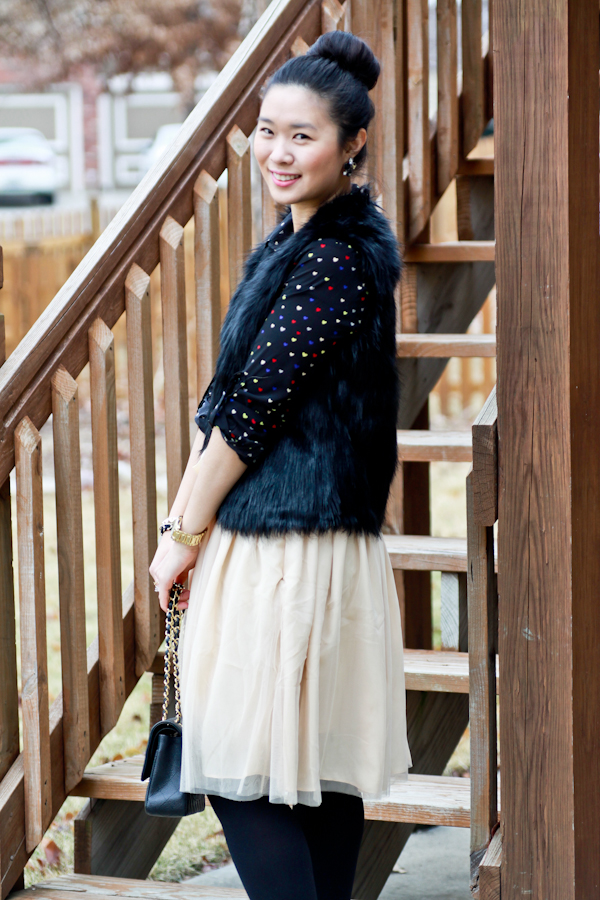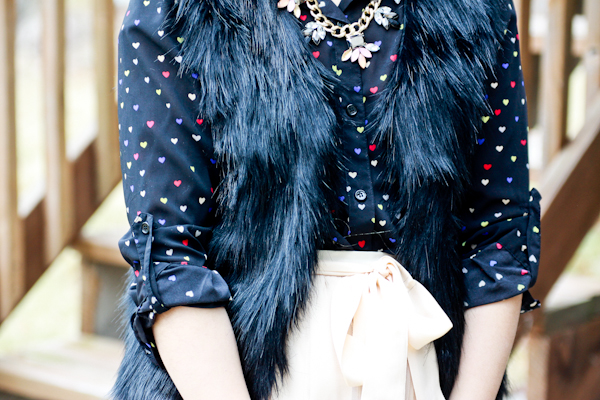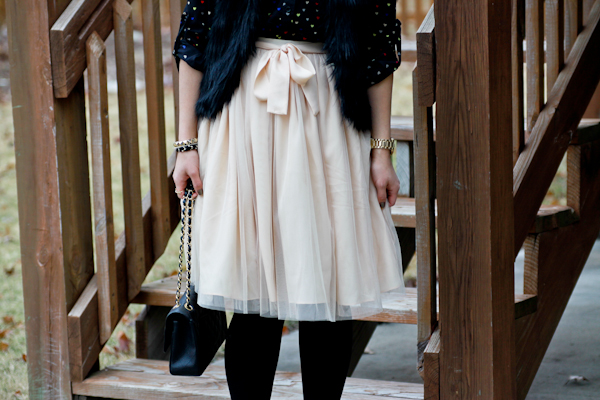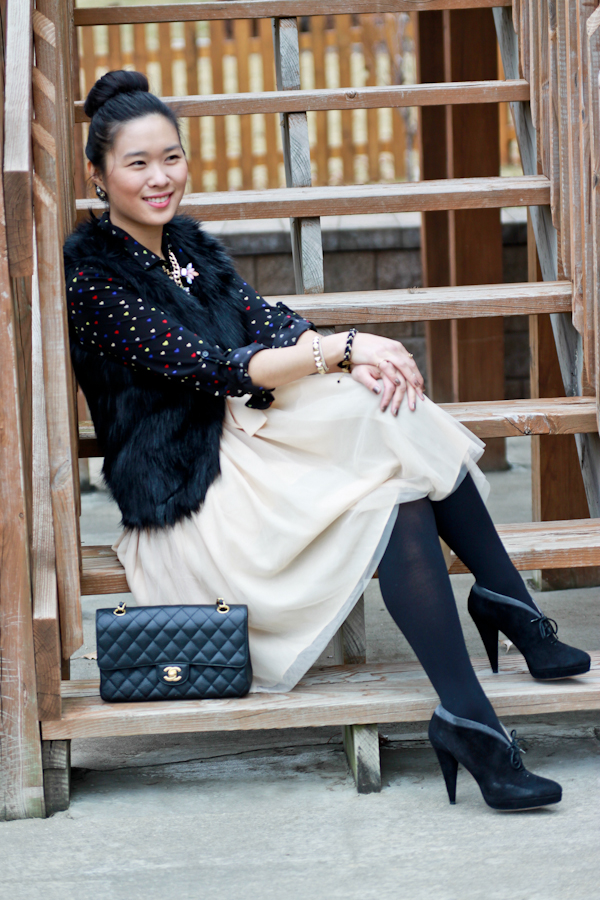 This look has a got some great layering (love wearing vests) and some different textures to it too (fur, suede, tulle, quilted)! Would be the perfect little something to wear for a dinner date on that special day!
Linking up this post to Style Elixir's Style Sessions!
Outfit Details:
Blouse: Forever 21
Vest: Chicwish
Skirt: Gracie B.
Boots: Prada
Bag: Chanel
Necklace: Hello Cheeseburger
Earrings: Loopsway