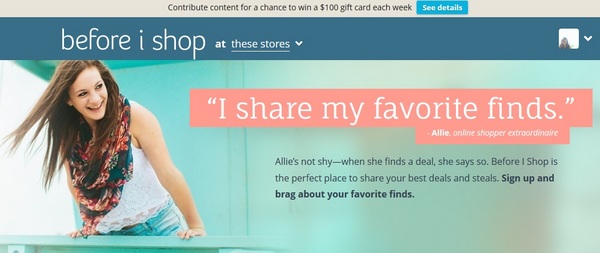 As you guys know, I am pretty much obsessed with shopping online. I'm a crazy fanatic for buying things (in multiple sizes) and then returning the one that doesn't fit. I have to specifically warn my husband that I do not keep about 50% of the items from the multiple packages I receive each week. 😉 Online shopping can be pretty tough in terms of finding the right size or fit for your body top. But that's where Before I Shop comes in!
Before I Shop is a one stop shop for sale alerts, discounts and reviews from items from 10 major stores (more to be added later)! And because over 75% of my wardrobe comes from J.Crew, Forever 21, H&M, and Target the fact that these stores are included, makes it all the better! Here's the full list.

Here's a little preview of what the reviews on the site look like. People can leave comments or "heart" certain pictures or items which makes it a great interactive tool. Just think of it as getting a review from your best friend or blogger friend on a certain item before making your own online purchase! I think it's especially helpful for those sites that don't have their own review system built in on the items they sell. And yes, yours truly is over there on the left. 😉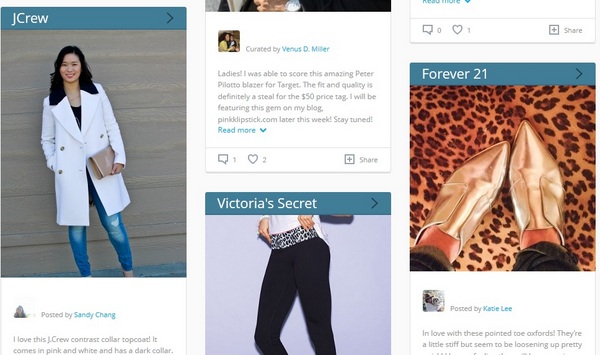 And finally, Before I Shop is giving away a $50 gift card to any of the participating stores on their list. All you have to do is follow the entry guidelines in the Rafflecopter below to get yourself entered!
Giveaway closes on 2/25/14 at 12:00AM CST.
Open to US Readers Only!
Winner will be announced in the Rafflecopter Widget & will be notified via email on 2/26/14!