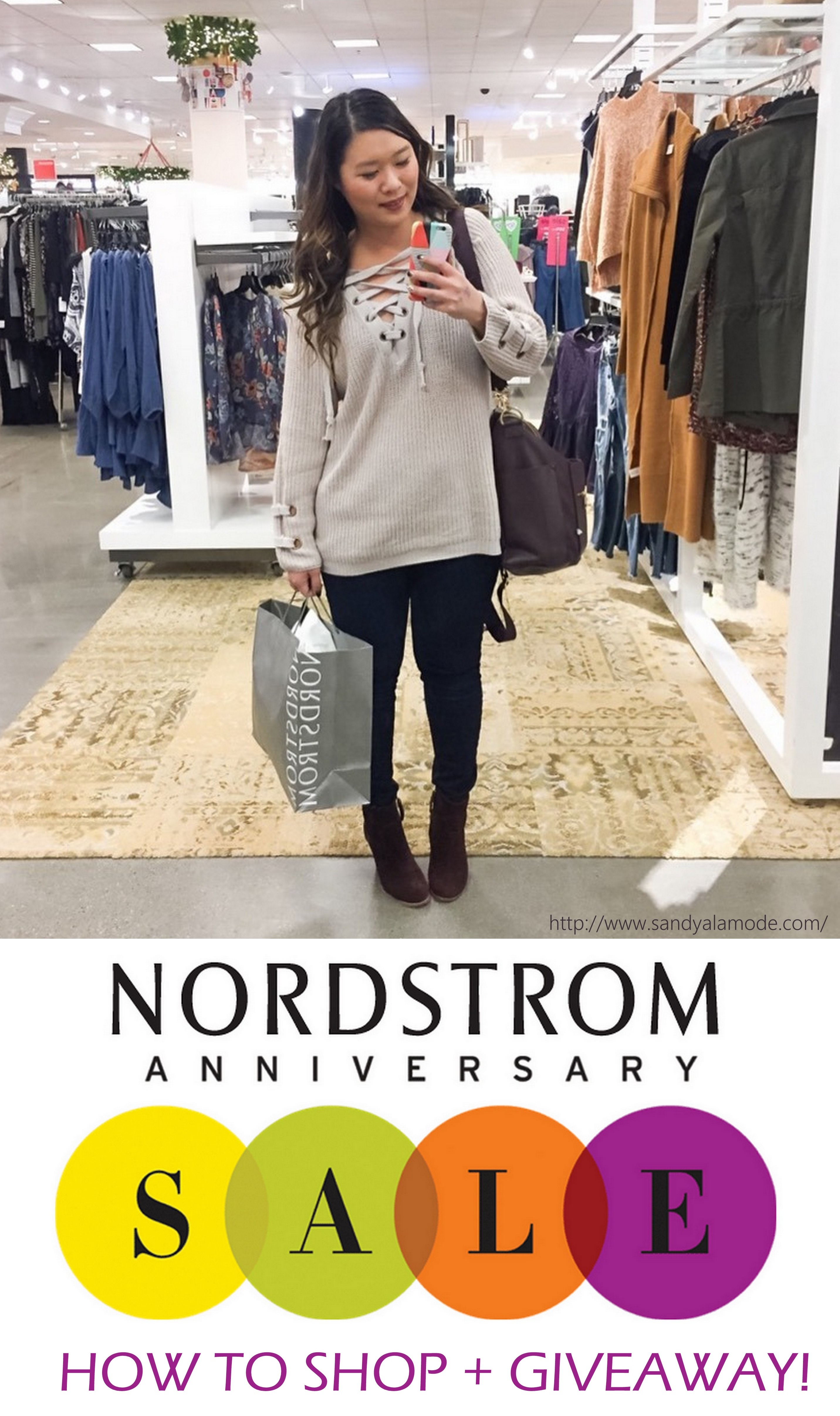 WHAT IS THE NORDSTROM ANNIVERSARY SALE?
You guys! It's about that time for the Nordstrom Anniversary Sale!! What is that you ask? It's only one of the biggest sales of the year and the best time to STOCK UP on clothing, accessories, SHOES, home goods, etc. for Fall! I know, I know, it's kiiiiiiiiiiiind of a little early to start thinking about Fall clothes when it is 100 degrees outside, but it will be here before you know it. And it is totally my favorite season ever. Pumpkin spice lattes, boots, scarves, layering, my birthday, you catch my drift. 😉
THE WHEN
July 13th – Early access begins! If you are a current credit or debit cardholder, you will have access at this time! If you are not signed up yet, you can still sign up for a CREDIT CARD (only, they aren't doing the debit anymore). Sign up HERE.
July 21st – Sale opens to the public! If you didn't want to get a Nordstrom card, then this is the time for you to shop! Only downfall is that some things could be sold out by now, although they do tend to restock things periodically so you can still probably get some good deals and favorites!
August 6th – Sale ends!
TIPS FOR SHOPPING THE NORDSTROM ANNIVERSARY SALE
MAKE A LIST. First and foremost, before going into any shopping marathon, you should probably have a list of items you want to buy. Analyze and assess your current wardrobe and look for gaps. Has your size changed (like I probably went from a size 6 to 8 pants…)? Do any of your current staples like boots or leather jackets need to be replaced?
SHOP ONLINE! I mean is this something that someone needs to be told? It's kind of a no-brainer. Online inventory is usually bigger than what they have in stores. Honestly, I'm all about the BUY IT NOW, try it on at home, and return later mantra. There's nothing worse than dwelling on something, having it be sold out, and then not being able to get it again! If you are unsure of sizes, buy two! Free returns are life!!!!
GET A NORDSTROM CARD OR SIGN UP FOR REWARDS! This was mentioned above, but a credit card is the way to go so you can get early access! But if getting another credit card is NOT your thing, make sure to sign up for the Nordstrom Rewards program! You get a point for every dollar spent, and every 2,000 points you will get a $20 Nordstrom Note to spend on anything, it's like cash back!
HOW CAN I HELP YOU??
Have you created your list yet like I told you to? 😉 I want to be your styling and shopping consultant during the Nordstrom Anniversary sale. What items are you looking for? Comfy lounge clothes? New over the knee boots? A sleek leather jacket? Shoes for your kids? Blanket throws? Because I really want to know, I'm going to have a fun little giveaway right here, right now!!!
GIVEAWAY TIME!!!
Save