Have you guys heard of Nadine West before? I just discovered them recently and they are one of those subscription fashion boxes that are all the rage now. Basically all you do is fill out a quiz so they can get to know you and your fashion, their stylists pick a "box" personalized for you, you receive the package on your doorstep on a short amount of time, then you decide what you want to keep and what you want to return and you'll only be charged for what you keep! All items are between $9.99 – $29.99 which makes them super affordable. Here's a little diagram for all you visual people out there (I know I am)!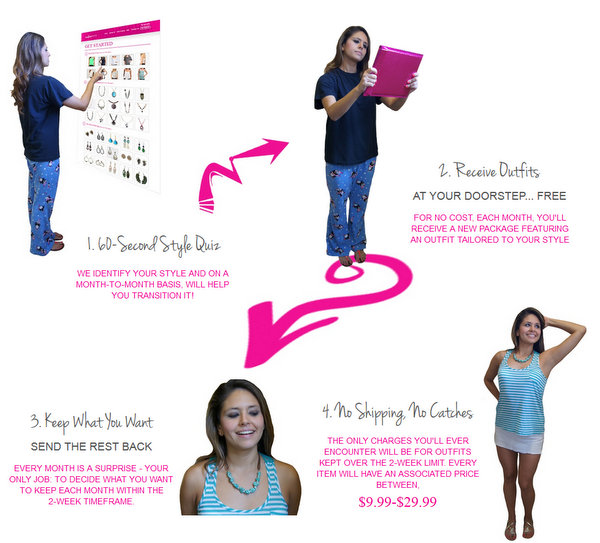 Nadine West so graciously sent me this box to review and I just wanted to show off my box to you! I received a shirt and 2 jewelry items, a return label and an instruction sheet, much like you'd receive in your box as well.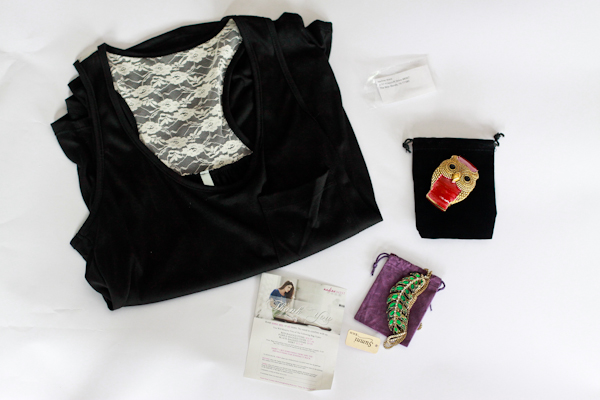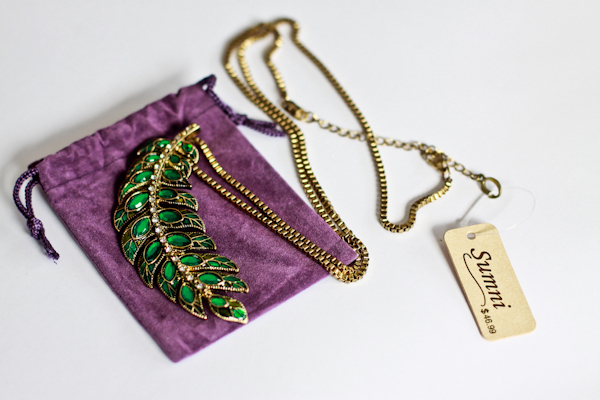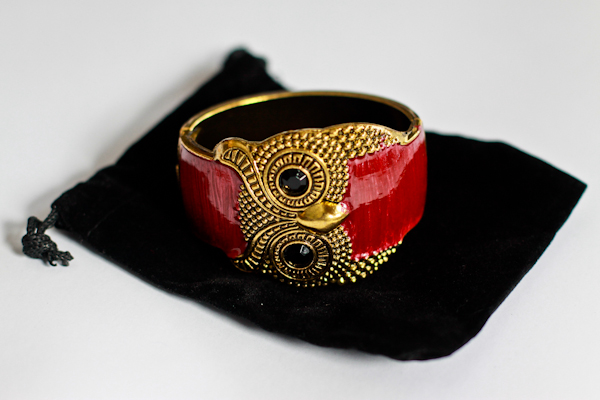 My favorite item was the shirt because I think it's super versatile for all seasons and would be great on it's own or layered underneath (or even over) something! My next favorite item is the green necklace leaf necklace. I love long necklaces and the style suits me well. Lastly, the bracelet was probably my least favorite of them all, but the beauty of this whole thing is that if I really didn't see it fitting in with my style and wardrobe, I could just send it back! And now… I just couldn't resist styling up one of the pieces in an outfit~!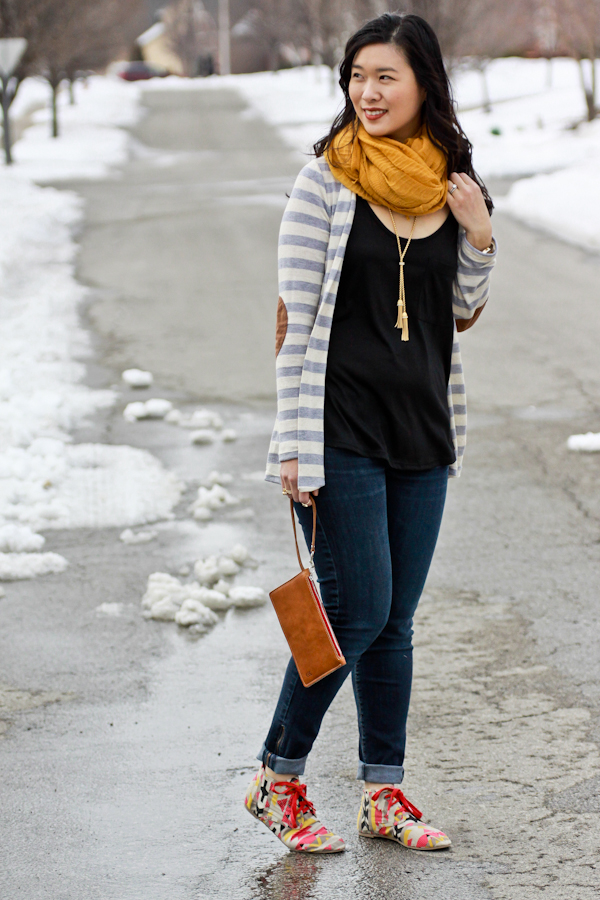 We really aren't catching a break with the weather this year. If it's not snowing, then it's single digit temps. And all I can think about is when I can finally wear my Spring clothes!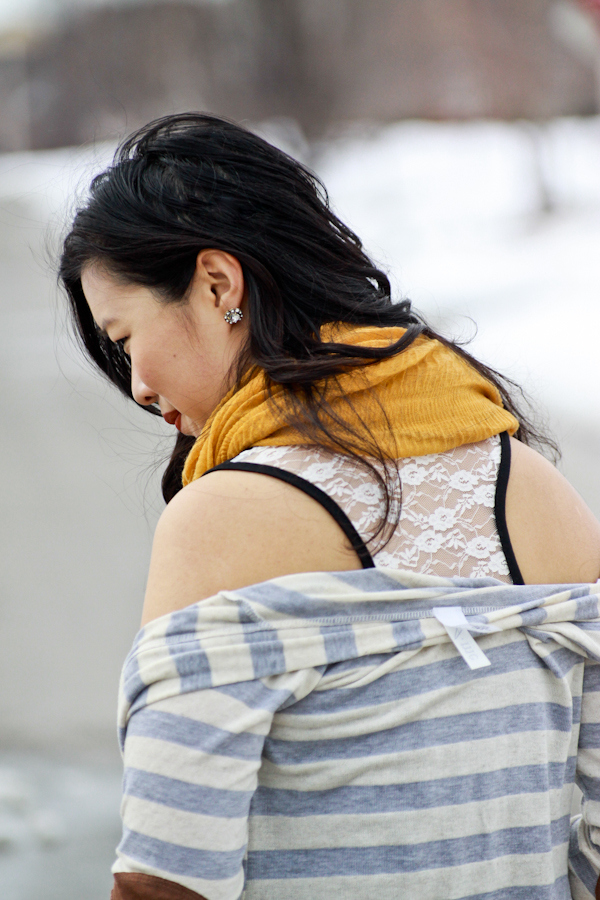 I am in love with the detail on this little tank, that I even braved the cold and bared my shoulders just so I could show you! I am utterly and will always be in LOVE with lace. It's such a timeless pattern and you can't go wrong with it!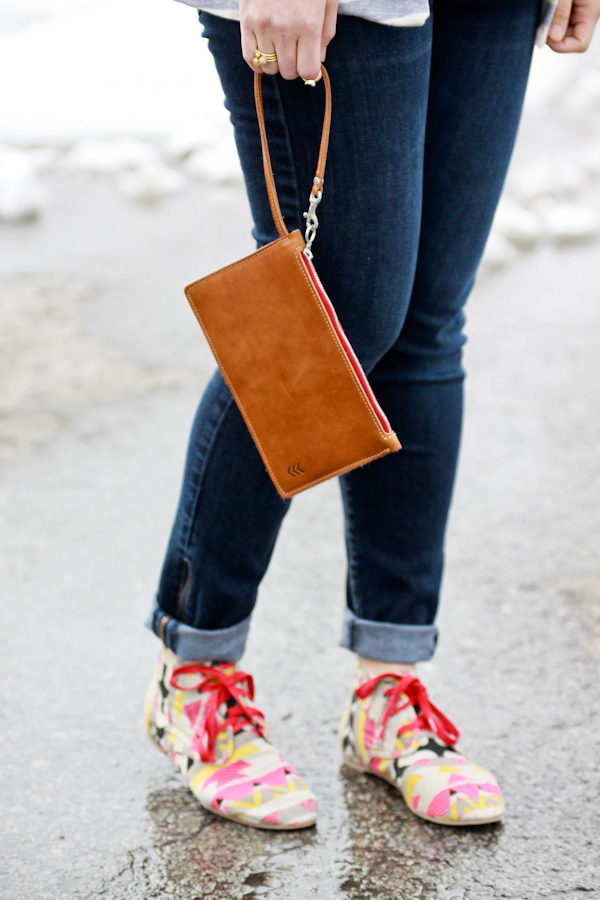 And this little Sandlot Goods clutch is one of my new fave little bags. It's made of gorgeous leather and is a great neutral color.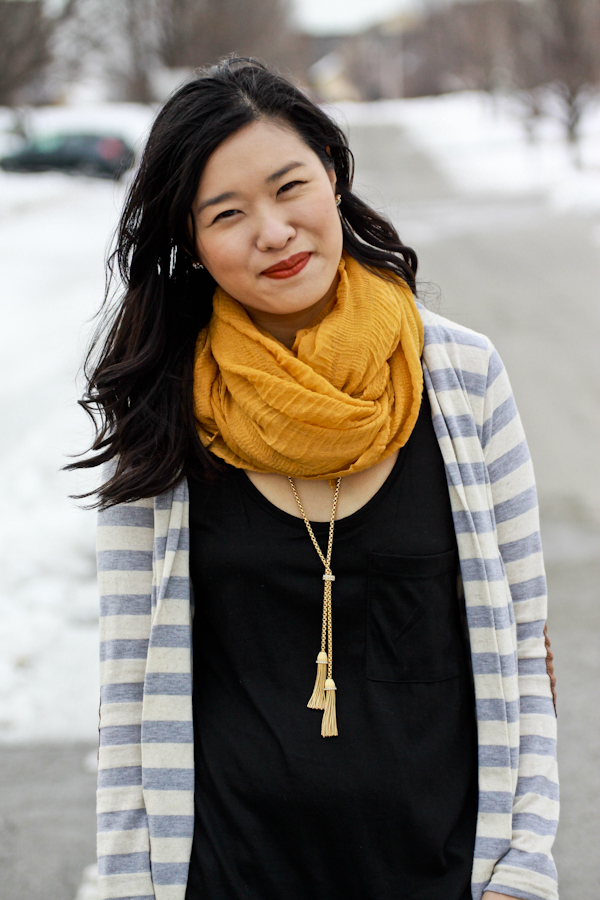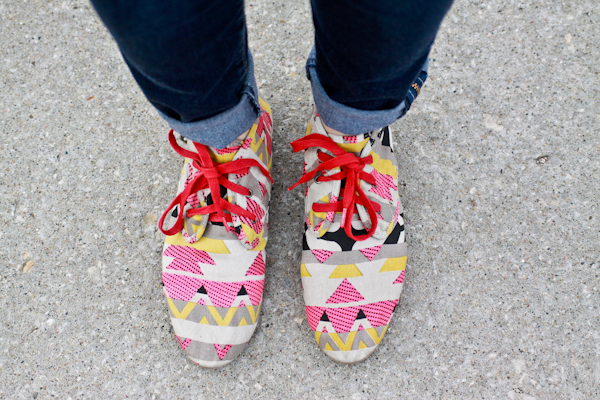 The shoes? Oh my, am I in love with these shoes. The girls from Ascot Friday designed these Matisse fabric sneakers and I can't wait to wear these through Spring. Never did I ever own a shoe that had more pattern and color and I'm in love!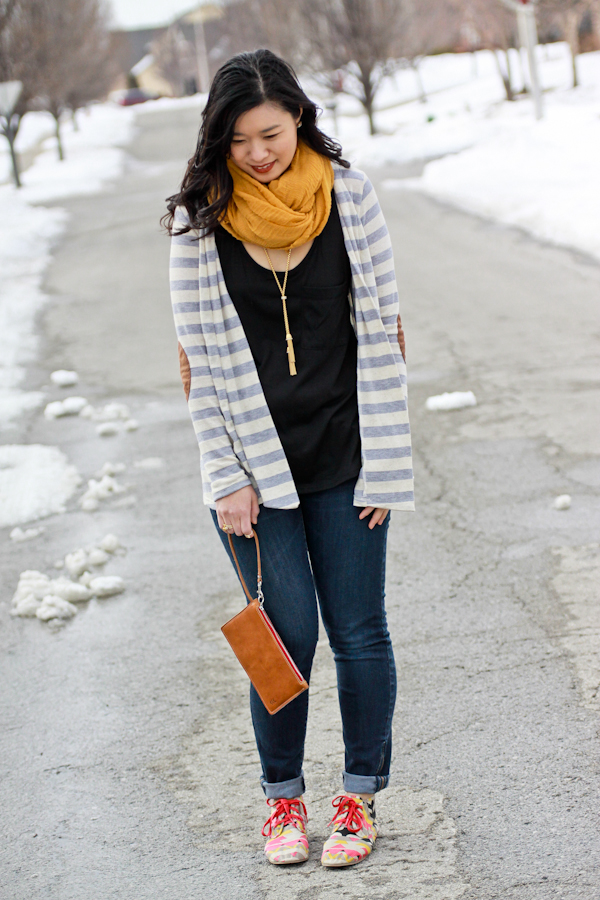 Outfit Details
Tank c/o Nadine West
Cardigan: Gracie B.
Jeans: Lee Jeans
Shoes c/o Riffraff
Necklace: J.Crew
Earrings: J.Crew
Scarf: Gift from Much Love, Illy
Clutch c/o Sandlot Goods
*This post was sponsored by Nadine West but all opinions expressed are my own. If you are interested in signing up for your own stylish box, check them out here!
P.S. Winner of the Before I Shop giveaway is Tara Huff! Please email me at sandyalamode(at)gmail(dot)com with what store you'd like to receive an e-gift card from (choose from any of the 10 stores on Before I Shop)!