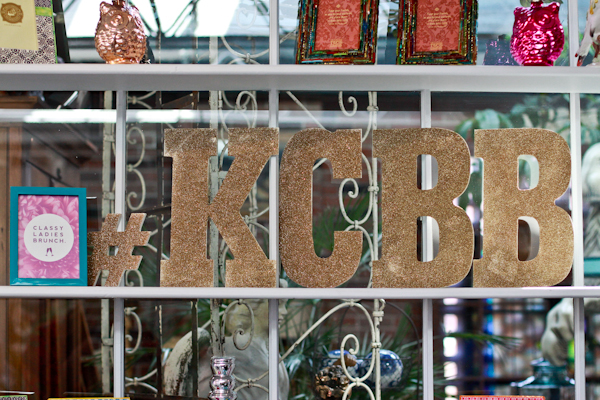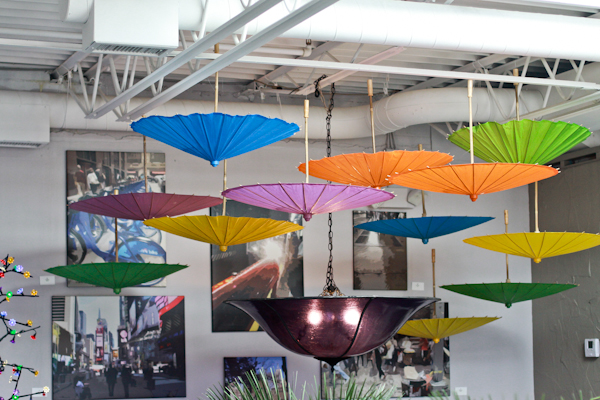 Last weekend, I was invited to a Kansas City Blogger Brunch that was hosted by the lovely ladies of The Adored Life, Hello Cheeseburger and Tulip!  It was a gathering of a bunch of local bloggers for brunch (duh!), mingling, giveaways, and an introduction to some awesome brands.  It was held at the eclectic Vivilore – an amazing dining, retail, and art gallery location all in one.  Seriously, I'm obsessed with this place and can't wait to go back and explore some more.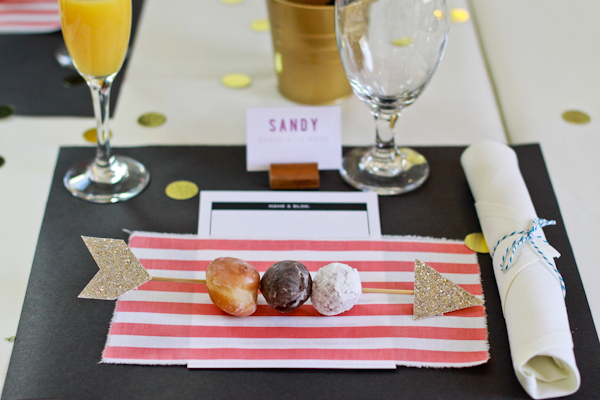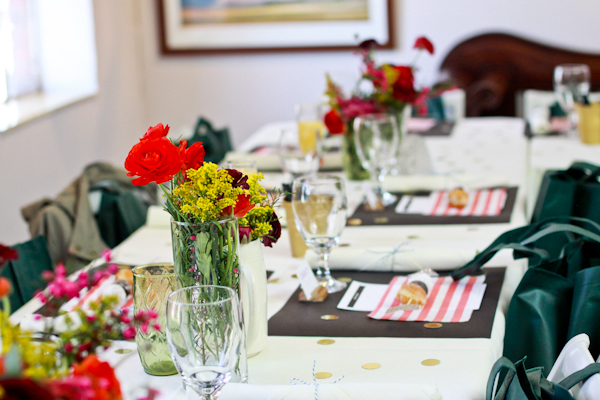 The place settings, flowers and decorations were sooo stinking cute.  I think half of us IGed a similar pic of it because of it's adorableness.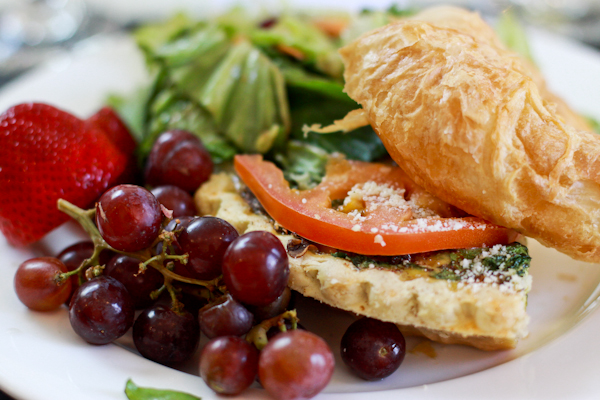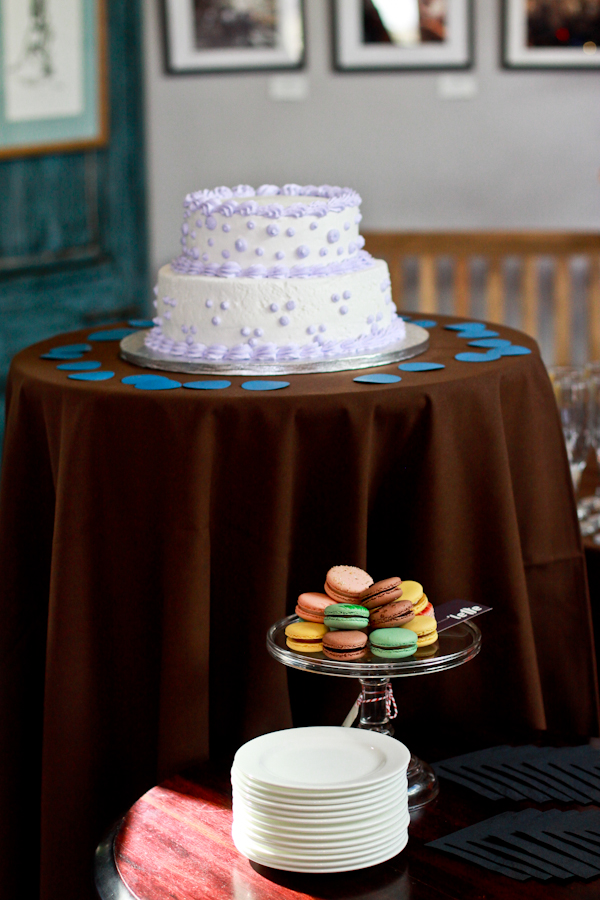 The food was nothing short of amazing!! The brunch was preggo friendly which is always a bonus but unfortunately I had to go for straight OJ instead of a mimosa. But being preggo also gave me the excuse to chow down on cake AND a macaron for dessert. 🙂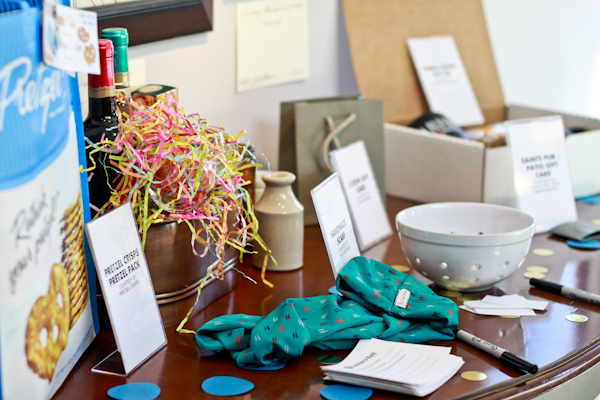 Again, there were tons of giveaways and free swag from local and national brands.  I even found some new brands from the event which is always a bonus!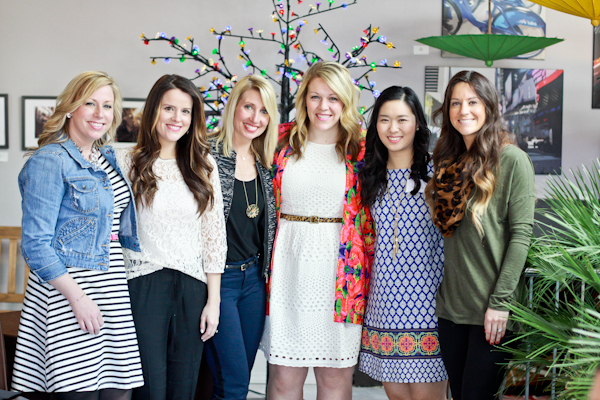 Here's some of the lovely ladies I sat close by and got to catch up with!  Jana, Kat, Melanie, Megan & Diana!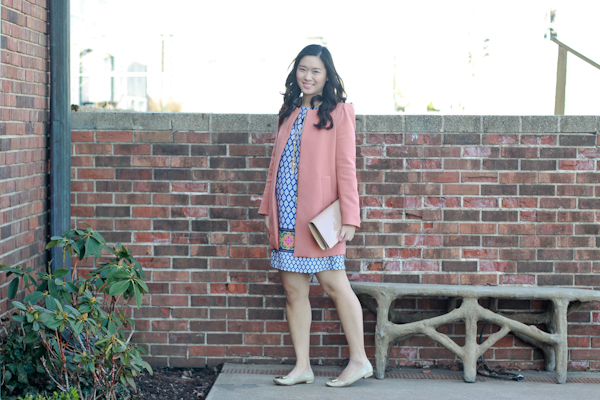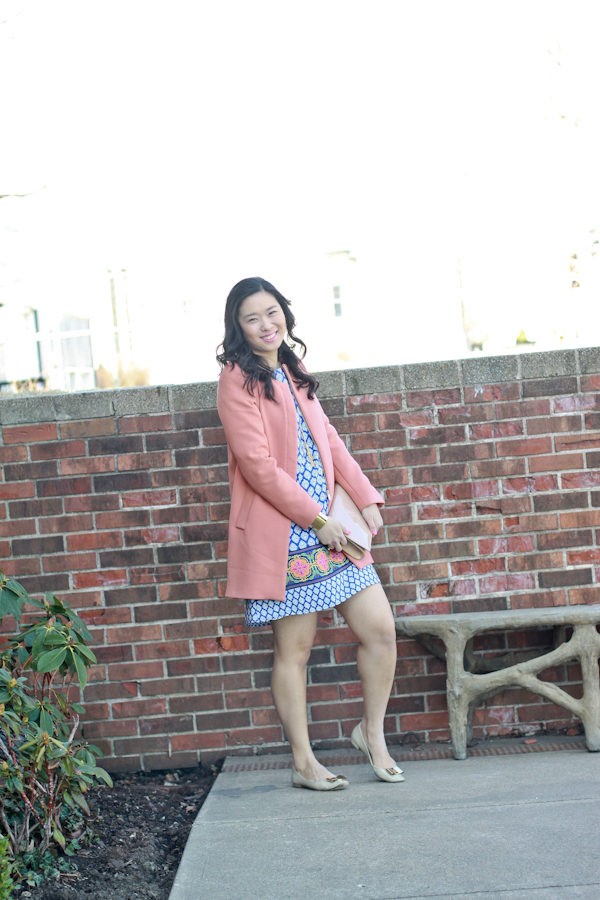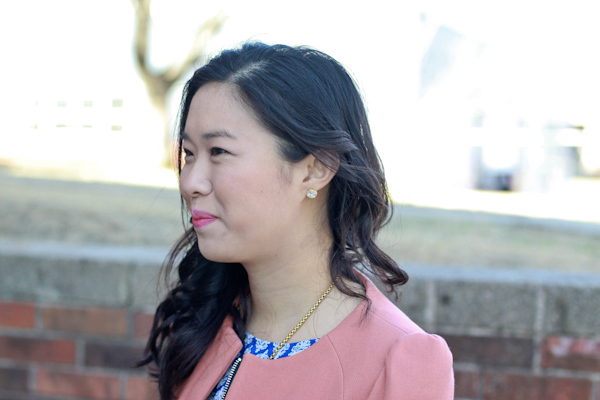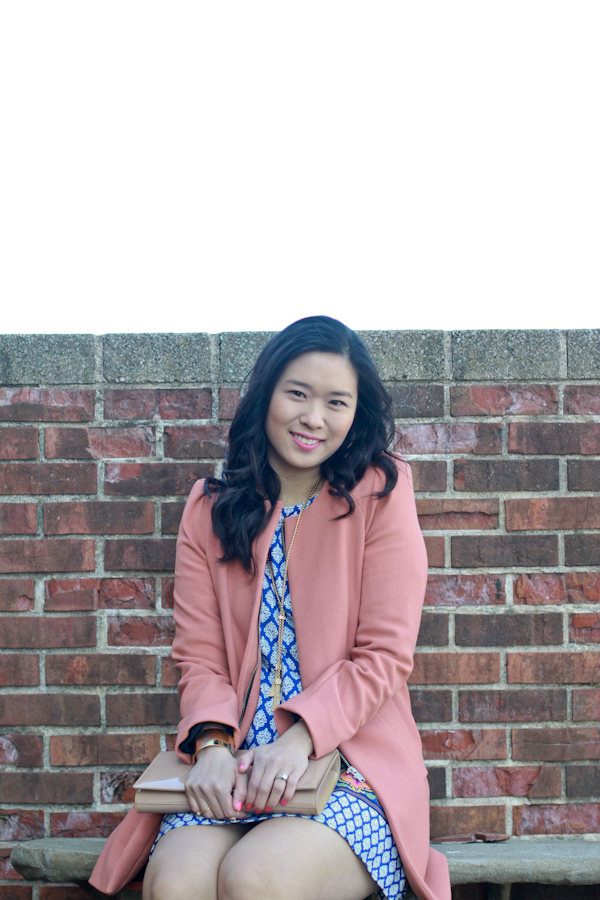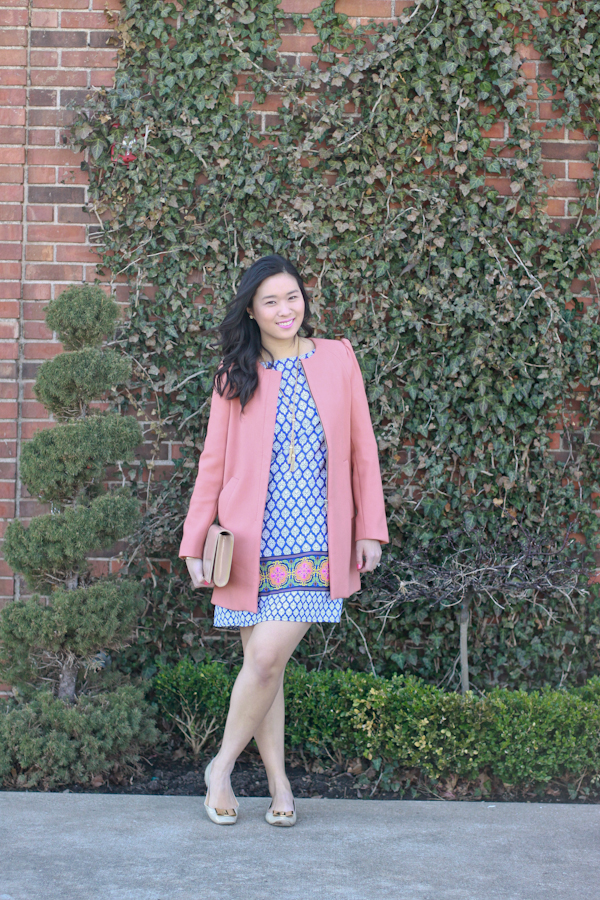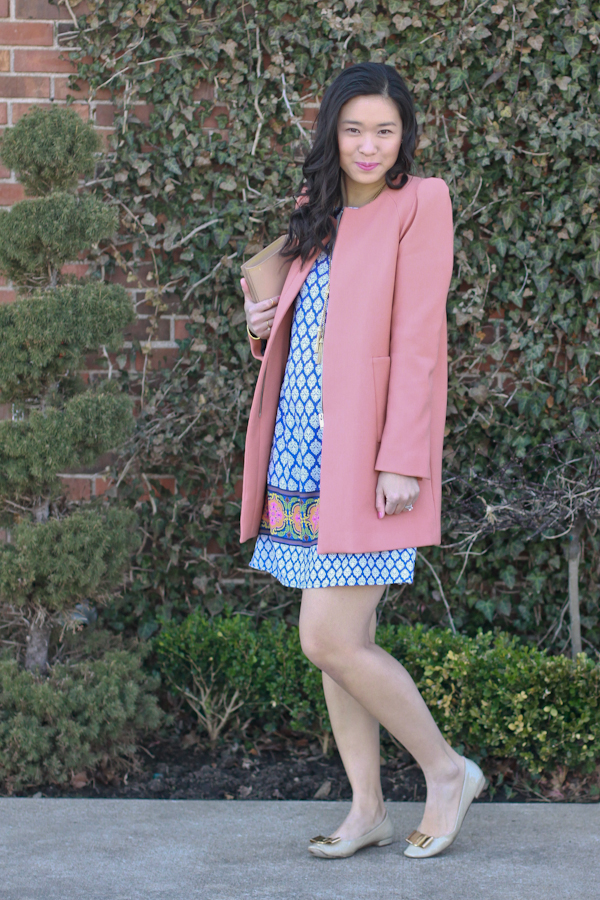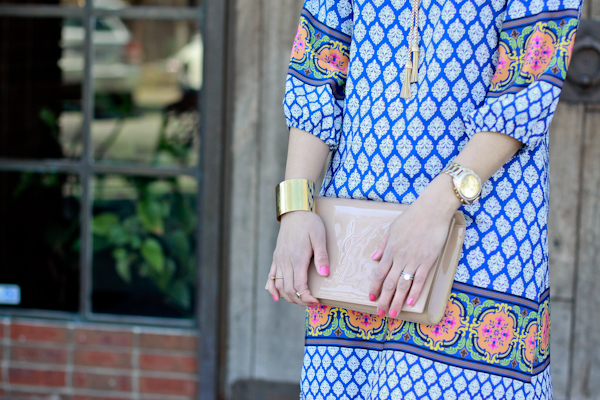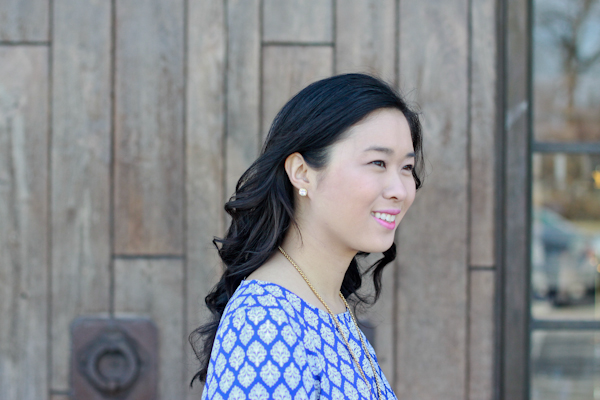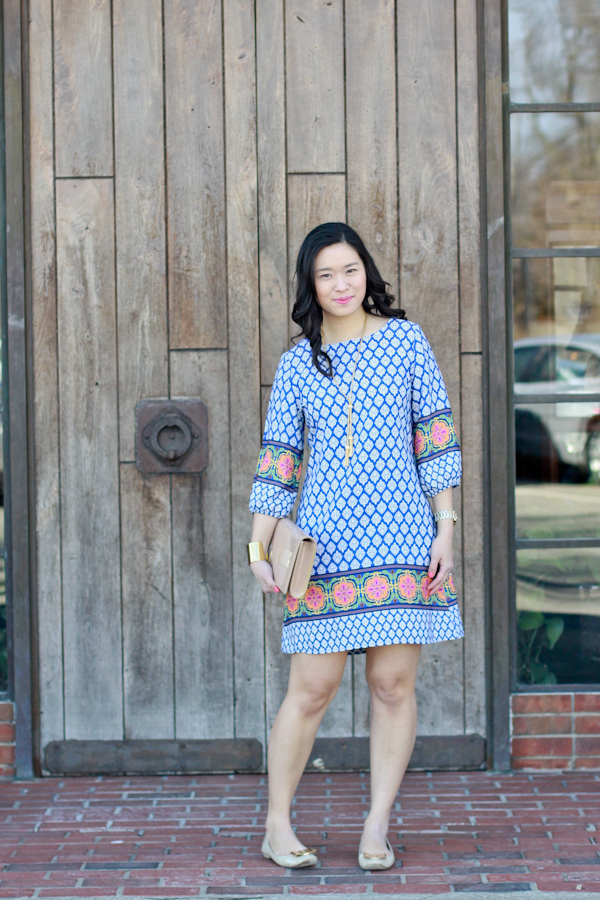 Ever receiving this dress from Ever+Mi Crush, I knew that it would be absolutely the perfect thing to wear to a brunch.  Now, I don't attend too many brunches in my lifetime, so it's always fun when I do.  I feel like it's a fancy meal and you get an excuse to eat more than normal.  🙂  The weather was actually QUITE chilly that day but I absolutely refuse to wear tights in Spring.  I decided to bring out my pink Zara coat that I've been dying to wear and it worked so well w/ the length/color of this shift dress.  I kept the jewelry, bags and shoes all simple and neutral to really let the dress stand out.  AND I finally got someone who didn't know I was pregnant, to ask me about my tiny bump!  🙂  It's exciting that I am finally showing and can share the news with everyone!!
It was great meeting (and seeing again) local Kansas City bloggers and thanks again to the hosts and all the brands who donated items in the swag bags! And thanks Megan for taking these outfit pics for me!
Outfit Details:
Dress c/o Ever+Mi Crush (check out their SALE right now!) Jacket: Zara Necklace: J.Crew Clutch: YSL Shoes: Kate Spade Earrings c/o Roe Boulevard