I love being pregnant. You are probably looking at me thinking, "is she crazy?". But really, I really do, I really do love being pregnant. Honestly though, most days I worry about if everything is going OK with the pregnancy because I don't / haven't felt much different than not being pregnant, and my only sign of being pregnant is my growing little belly. My mom keeps telling me to take it easy and not pick up Austin, and that's almost the saddest part of it all. I want to hold on to my little 2 year old baby, especially when he asks to be held, but I know I need to take care of my body and baby #2 as well. Pregnancy gives me an excuse to eat whatever I want (OK, well I know I should be semi-healthy), I get to park in the Maternity parking spots, it gives me a sort of confidence I never had before, and strangers are just genuinely so kind and caring to pregnant ladies!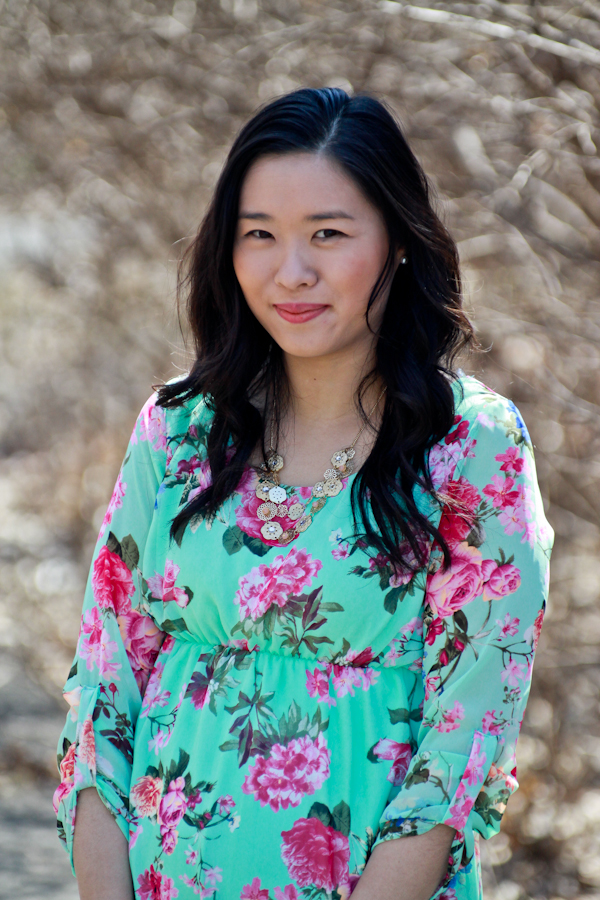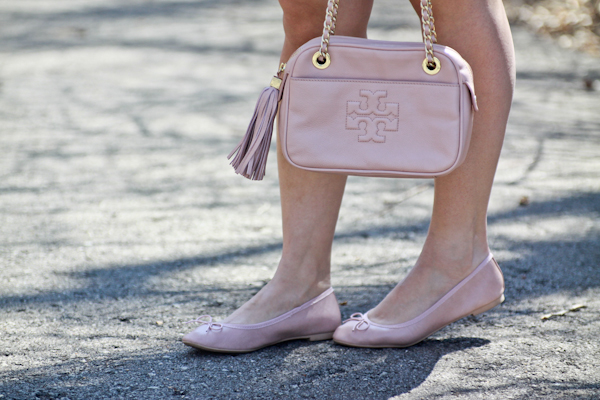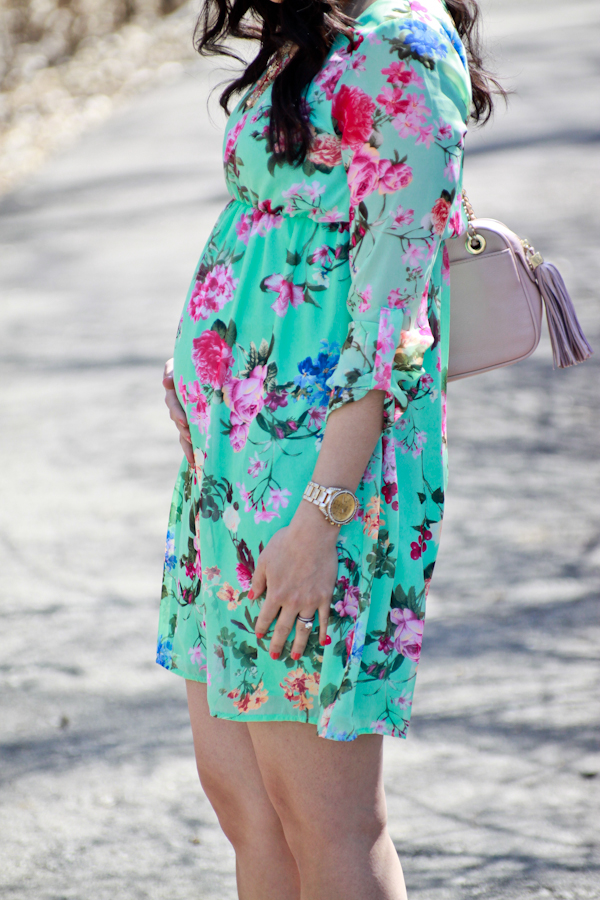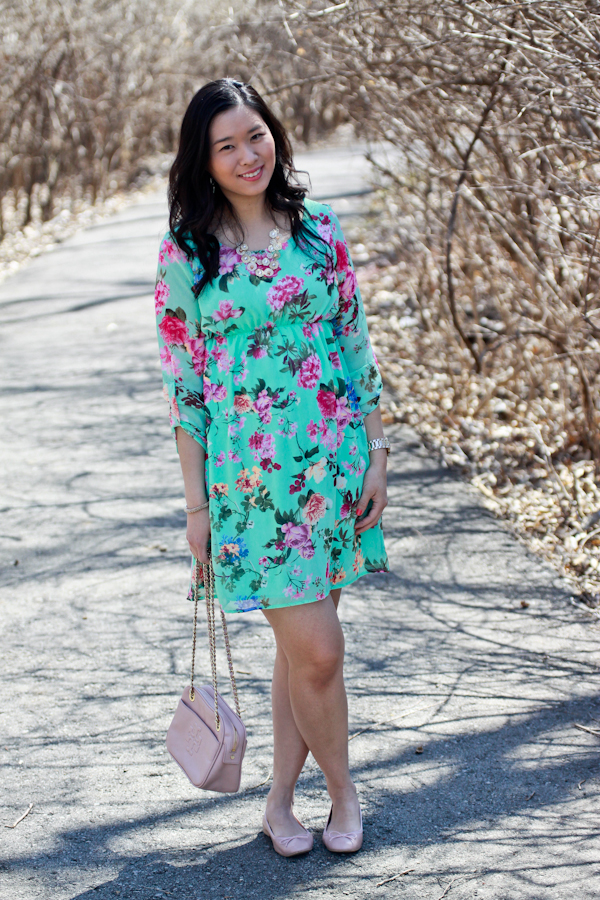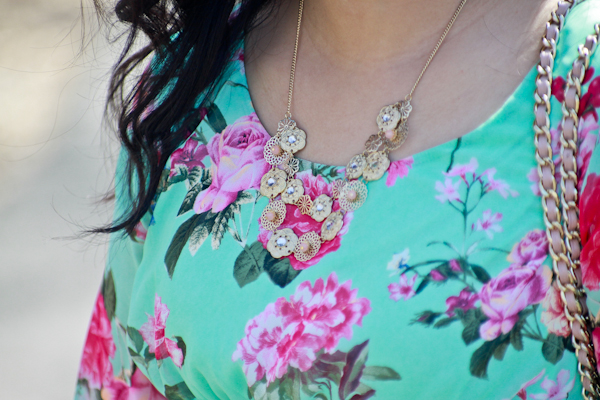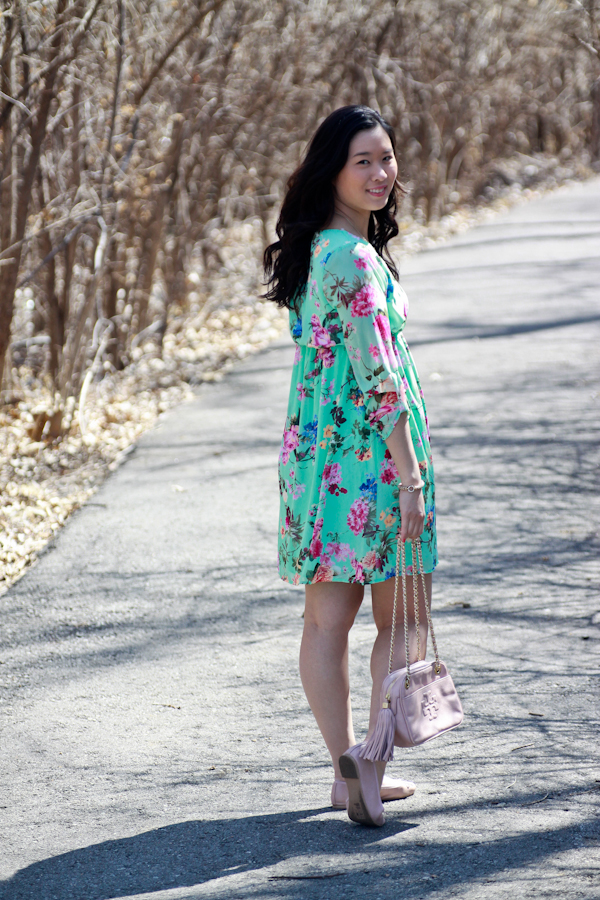 This dress is one of my absolute favorite maternity clothes ever. I know that it will grow with me this Spring/Summer and I just love the colors and floral print! Stay tuned for a giveaway from PinkBlush Maternity coming soon! They've got lots of trendy maternity clothes for AWESOMELY good prices!
But just as the title suggests, we are finding out the GENDER of baby #2 later this week!! Eeek!! I'm sure you can all guess by now that I am so hoping for a girl this time around, but my husband is wanting a boy so that we can reuse Austin's clothes and not spend too much more money. 😉 Because you know if we had a baby girl, my wallet would have an even bigger dent. Either way, we'll love the little munchkin to pieces.
So… what do you think? Will baby #2 be a
boy

or

girl

??

Outfit Details
Dress c/o PinkBlush Maternity
Bag: Tory Burch
Shoes: H&M
Necklace c/o Ever+Mi Crush
Bracelet: JEWELIQ
Watch: Eve's Addiction