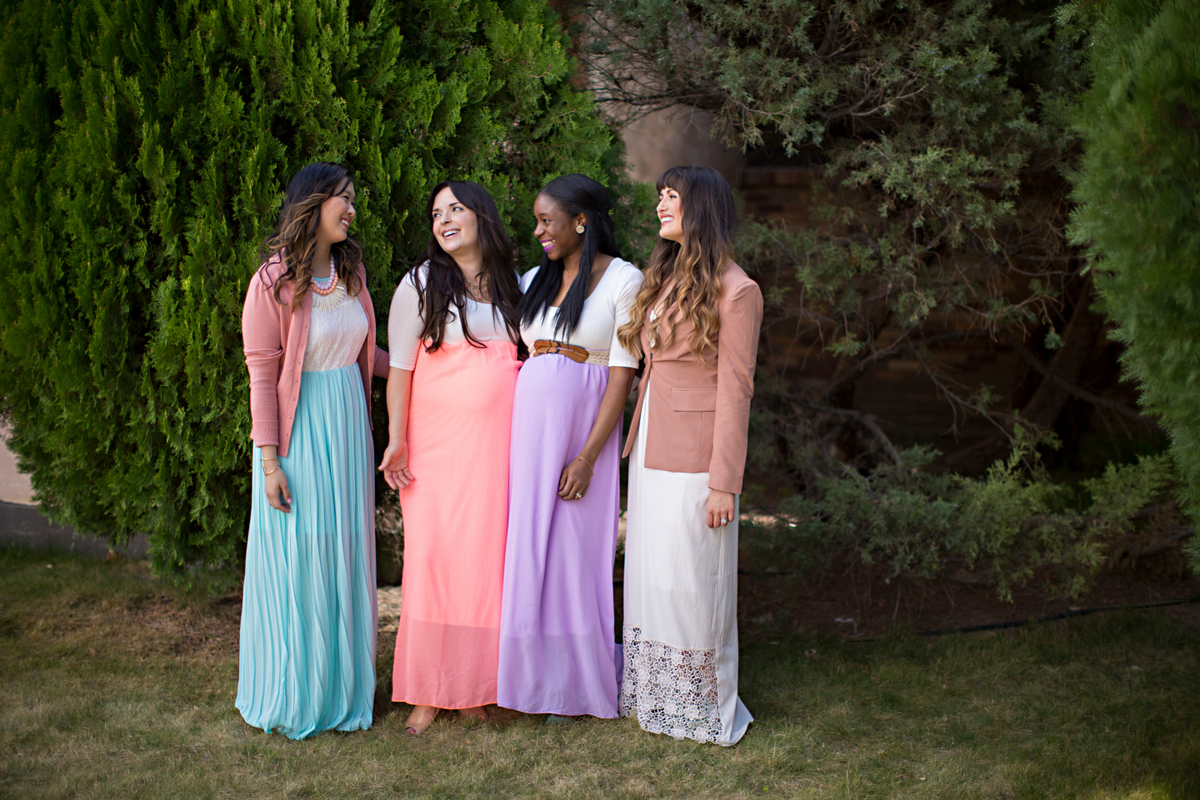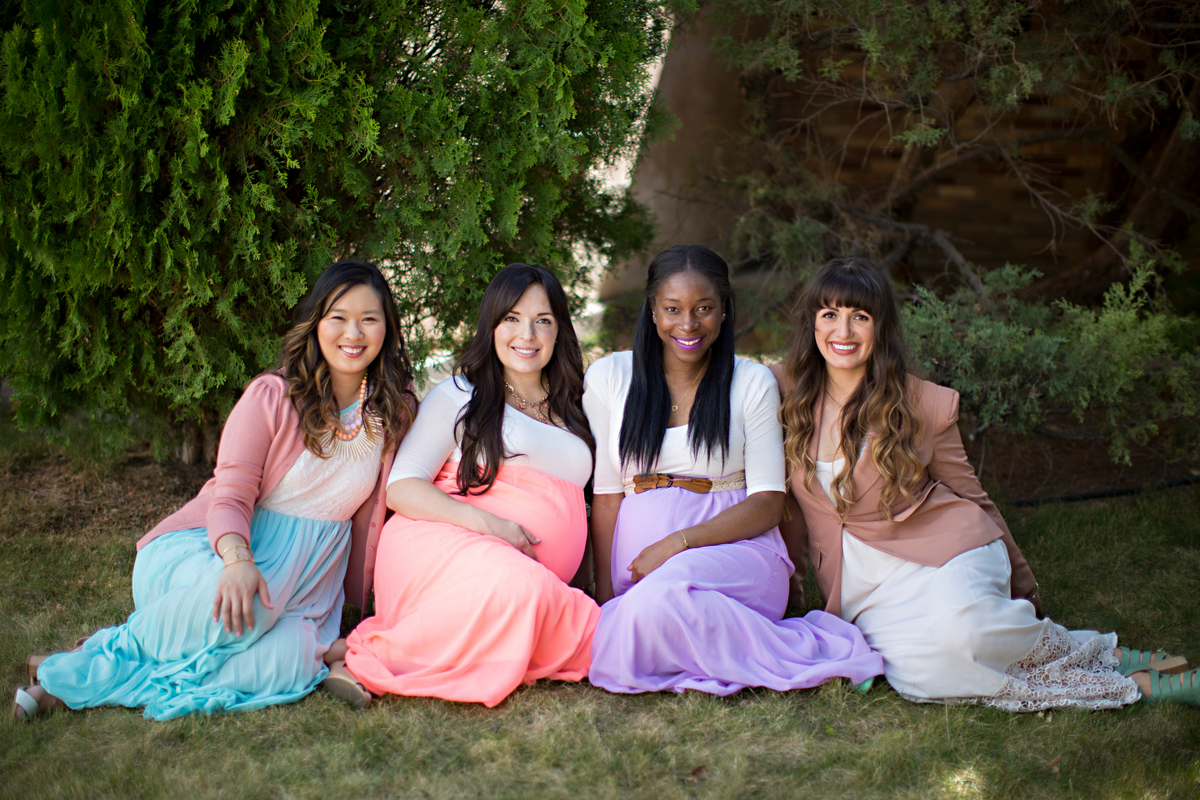 I am so excited to share with you part 2 of our Spring lookbook with PinkBlush and PinkBlush Maternity. Here is part 1 where we styled Cardigans in case you missed it. For part 2, we all styled maxi dresses with a Spring/Easter themed look… just in time for Easter! I love how we've coordinated so well with each other and maxi dresses, oh my, these are my FAVE! When I was pregnant with Vivian last Summer, I literally wore maxi dresses almost every day. The great thing about them is that most maxi dresses grow with your pregnancy and I think they look SO good with a near full term belly (like my friends Autumn of Autumn Klair and Fatima of Lesdedrickson are styling here). And you can choose to add a belt for added belly accentuation or not! My non preggo friend Cecilia of Dearest Louand I both styled our maxi dresses with a pink cardigan/blazer for an additional layering effect and pop of color. Another great thing about maxi dresses, is that it's pretty much a complete outfit and you don't have to do a lot of other thinking. Sure you need to make sure you have a fab necklace and some heels or flats, but besides that, everything else is just extra! Seriously, I couldn't tell you how many maxi dresses I own… maybe 30? And I'm not even kidding!! :/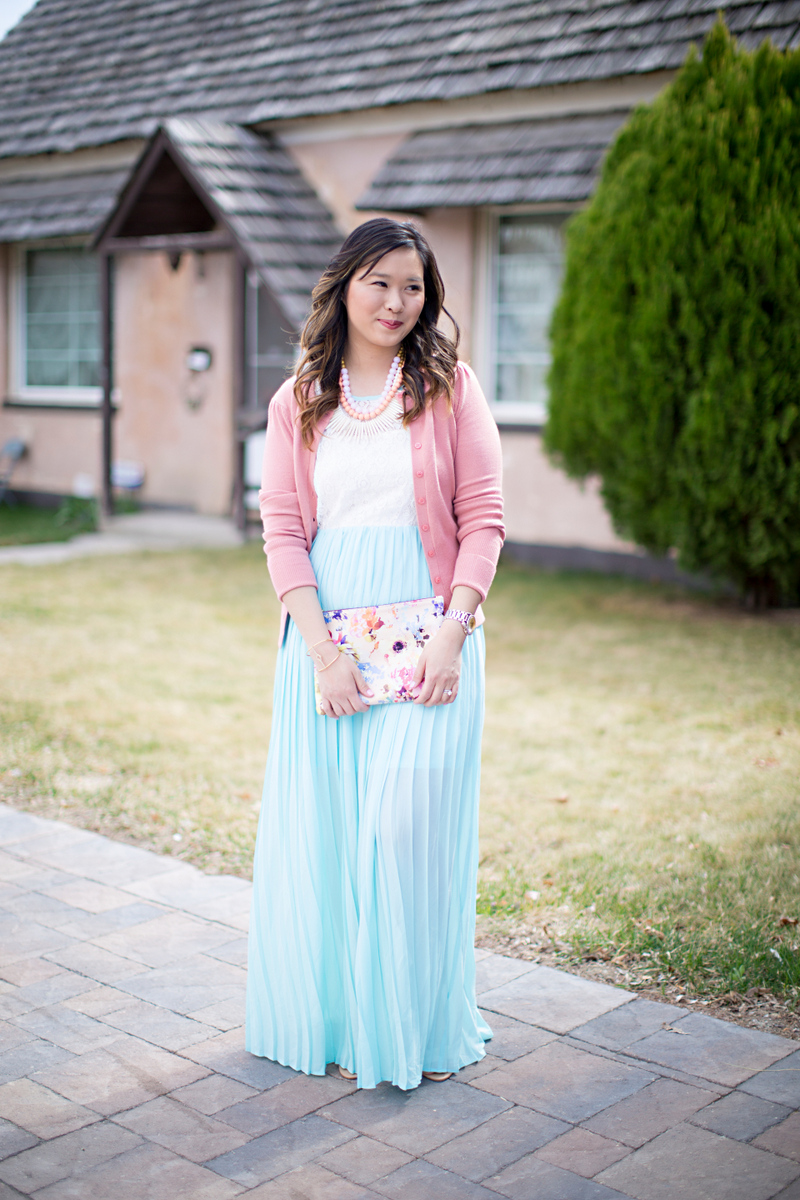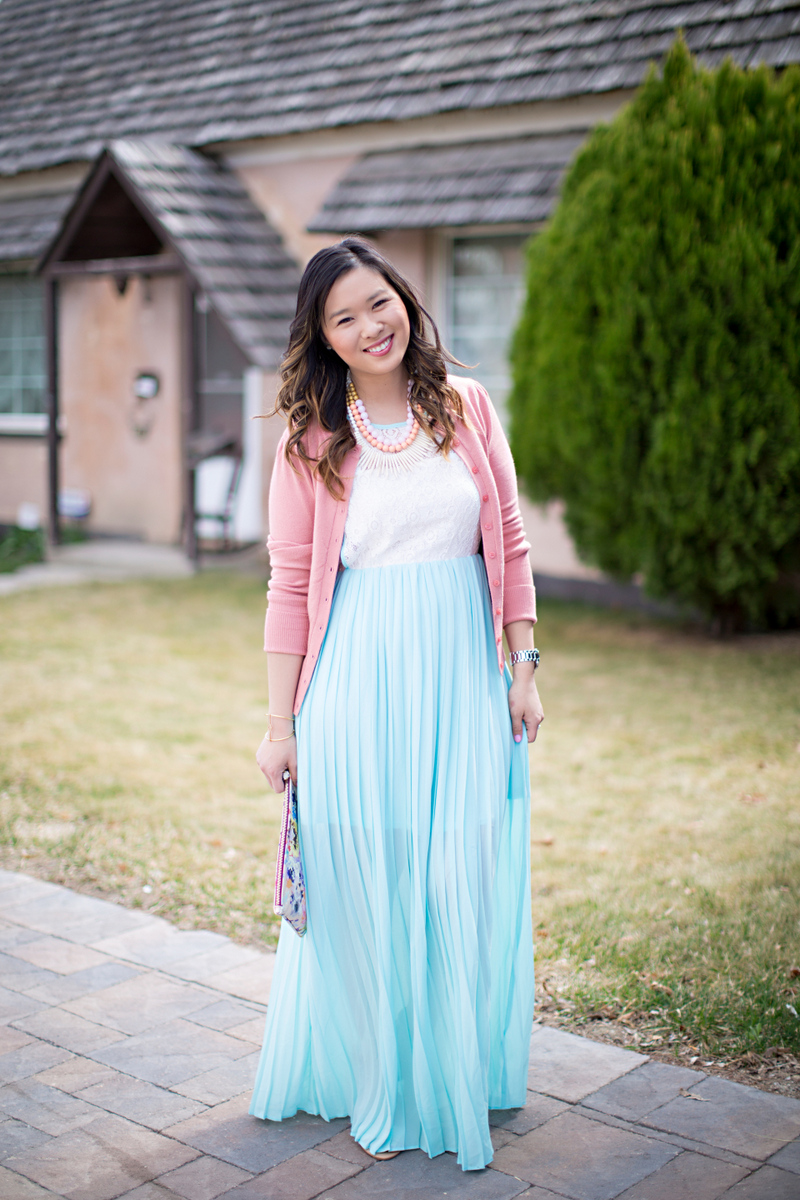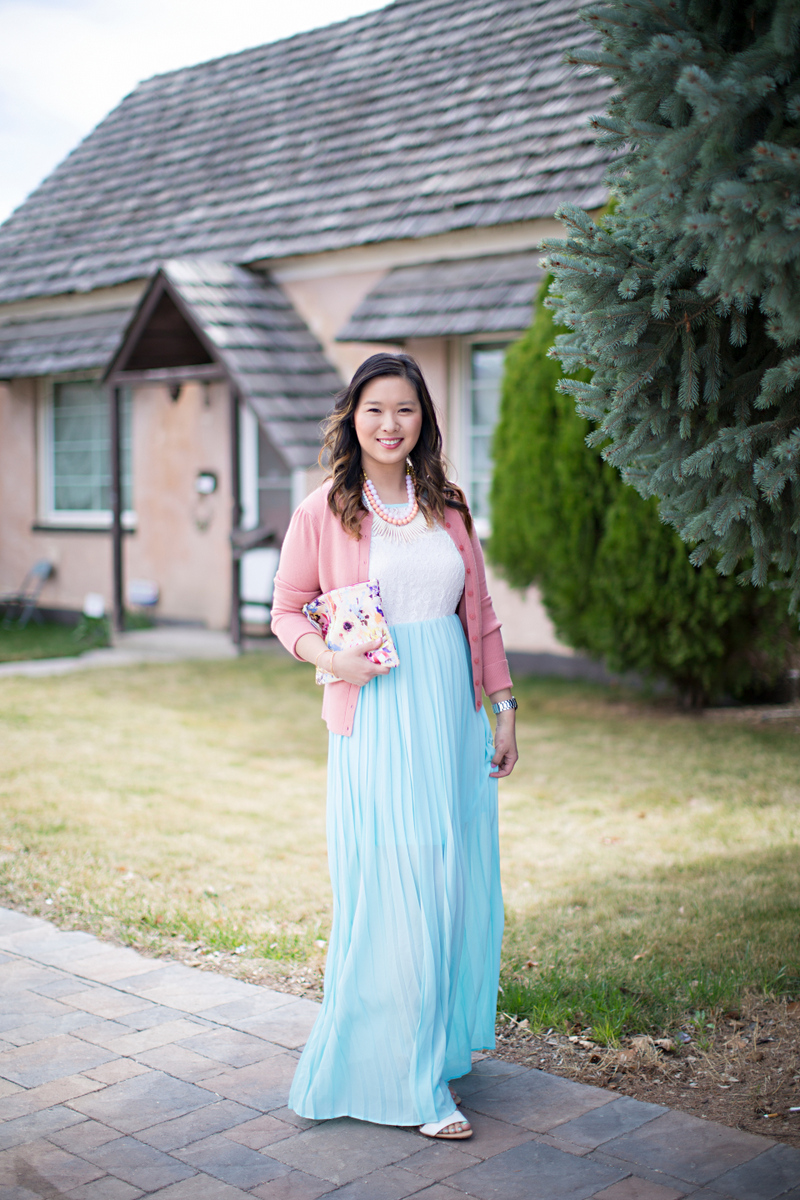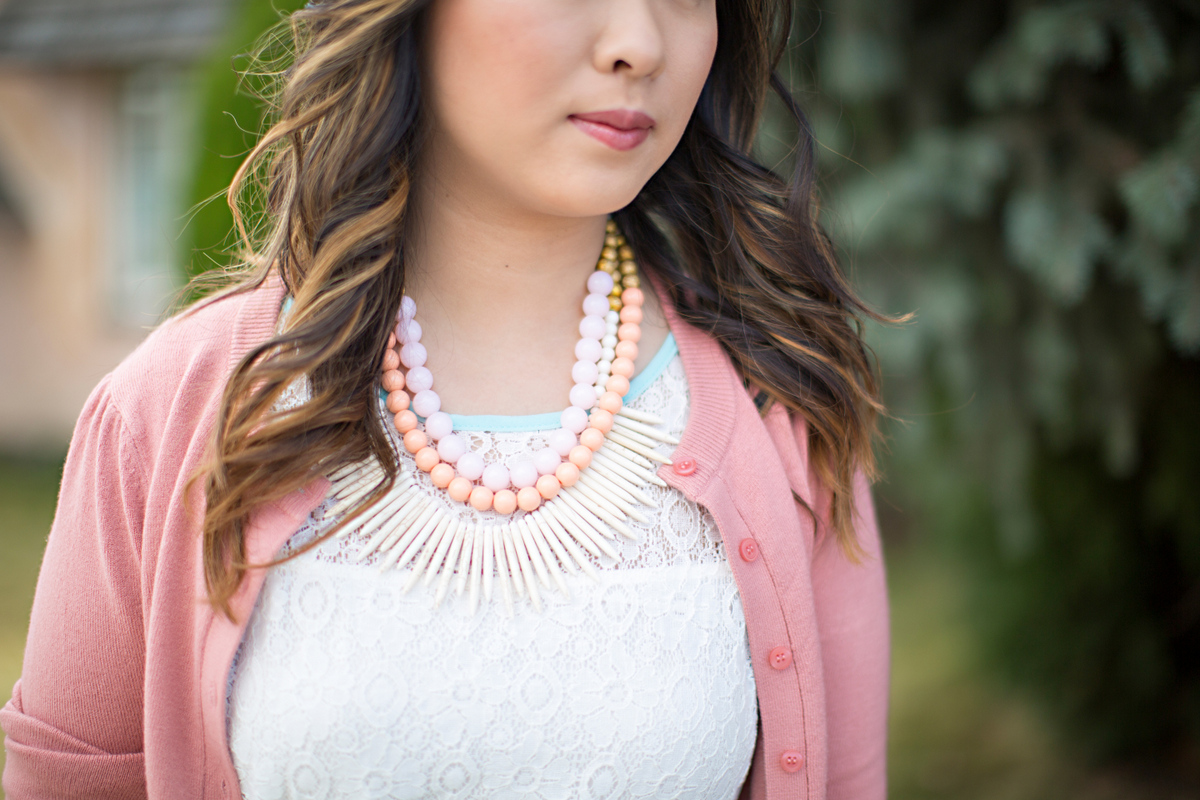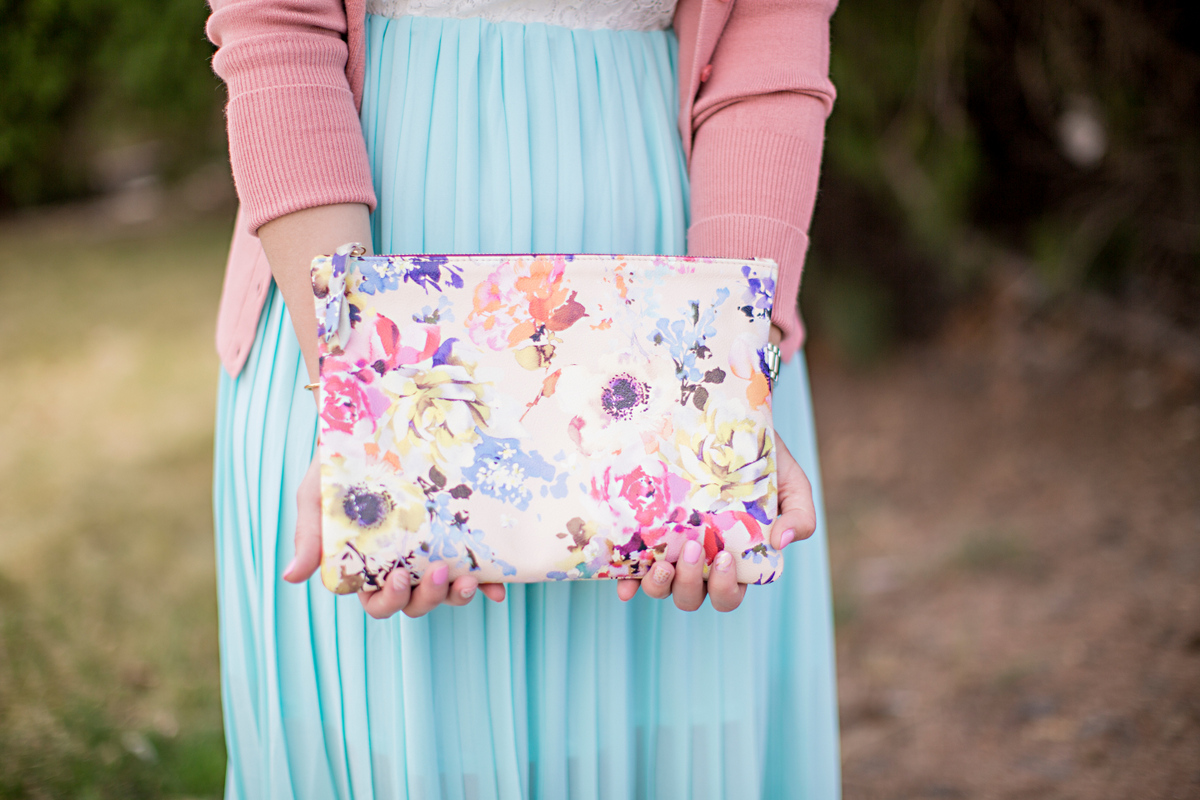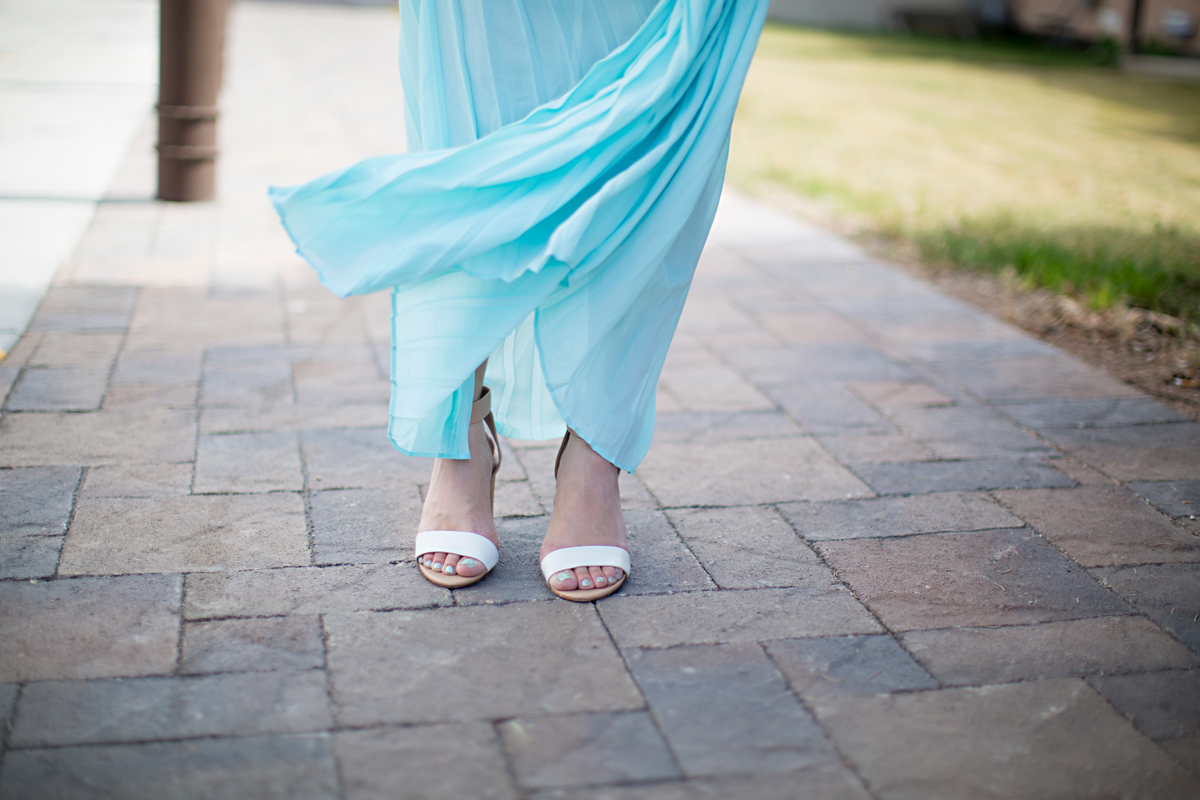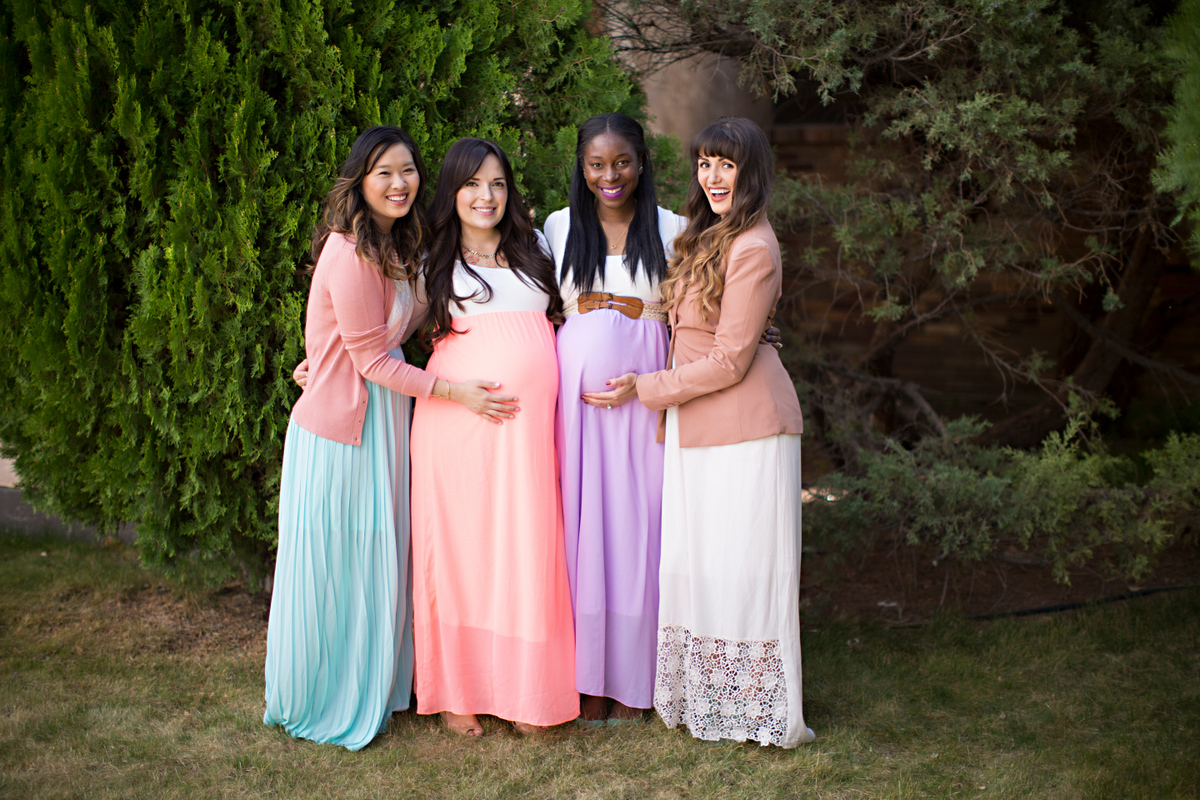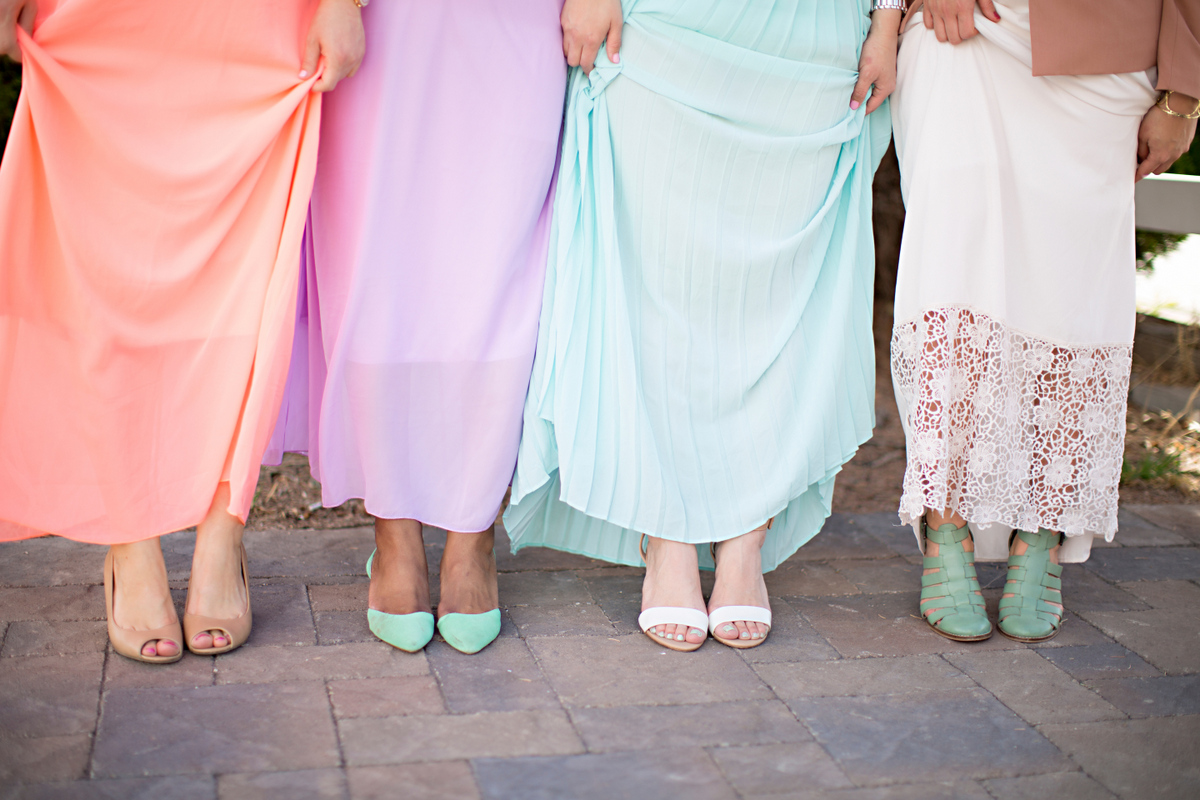 My outfit details:
Maxi Dress c/o PinkBlush
Cardigan: French Connection
Bag: K Slademade
Heels: Zara
Necklace c/o Heart & Home Collection

Shop Cecilia's dress: PinkBlush
Shop Fatima's dress: PinkBlush Maternity
Shop Autumn's dress: PinkBlush Maternity
These photos were taken by the amazing Diana Putnam Photography! Let me just take two seconds to rave about this girl. She is soo sweet, so fast, so cute, and so amazing! Her photography work is so beautiful and she has great prices too! If you are in the Salt Lake City area, you should totally check her out! I am so happy she captured these shots of our outfits, this is seriously one of my fave looks! 🙂 Hope you all (those who celebrate it) have a wonderful Easter weekend!