Happy Monday, friends!
Does anyone else love gold foil printing as much as I do? Well really, I just love gold anything these days. I want to make it the accent color in every room in our new home!
Today I am bringing you a special giveaway because I love you guys so much. I've teamed up with Jess from Golden Swank and Kirsten from West End Girl along with lots of other babe bloggers to give one of you lucky ducks a three-piece set of gold foil fashion prints custom designed by West End Girl and $300 to spend however you want!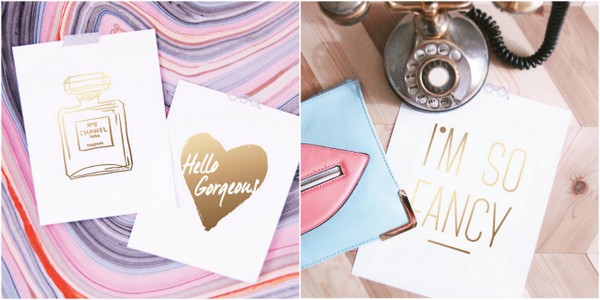 I have the Hello Gorgeous print and can't decide if I want it in my office space or in my baby girl nursery! It's been fun decorating and envisioning what our house could look like, but it's been a bit of a slow process with a toddler running around, wanting to go out and see the sites and still having to work through it all. But we'll get there.
Good luck and may the biggest gold-lover win! Make sure to check out West End Girl's Etsy shop for more pretty goodness!
*Giveaway ends July 15th at 12:00 a.m. MST. Open to international readers.
Blue Eyed Finch || The Fashion Fuse || Kelsey Bang || Auteur Ariel || The Fashion Canvas
Bloggers Closet || Little J Style || Sandy a la Mode || The Style Record || Copenhaven
Indigo Pier || The Glittering Life || Here and Now || A Lifetime of Rain || A Slice of Style
Salt Style || Ladies in Navy || Kiss Me Darling || The Allure Avenue