This post is sponsored by Huggies, but all opinions expressed are my own.
With the long weekend coming up, there's bound to be a lot of outdoor time, BBQ eating, and family time. And with that comes more opportunities for little ones to make messes while eating, playing in the dirt outside or sitting on the grass watching fireworks. I recently discovered the new Huggies Clutch 'n' Clean Wipes and I am so glad I did.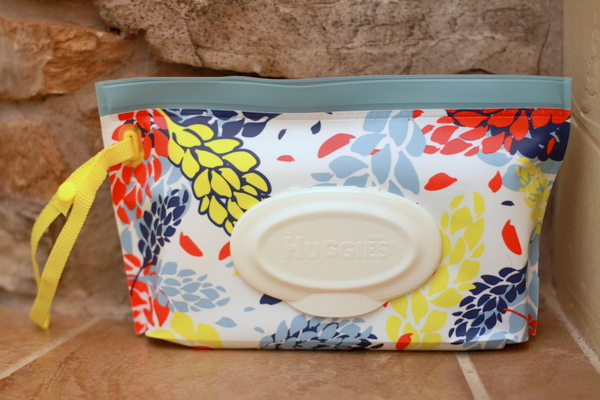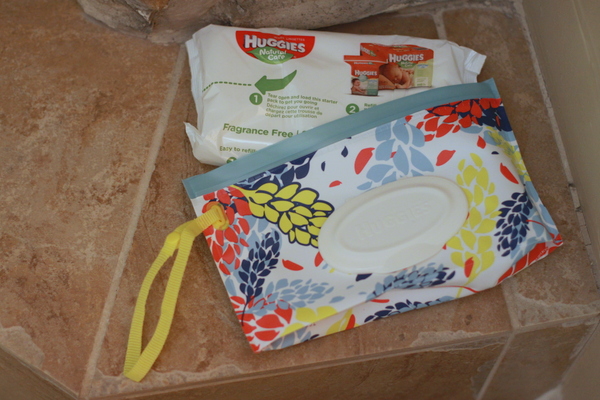 First of all, we have always been a fan of Huggies Natural Care wipes, they are thick, absorbent and get the job done. But now, they come in stylish clutch options and the clutch is refillable too so it can be used over and over again. This clutch comes with a strap as well so you can carry it on your own or clip it to a stroller or carseat… and it is so much better than just carrying around a plastic container full of wipes (especially in public)! Here's a look at a few places that you can keep a pack of these stylish wipes.
1) Whenever I go out and about, I always pack my own stuff in my purse as well as a pack of wipes. These Huggies Clutch 'n' Clean Wipes really work well in my bag since they are so stylish! 🙂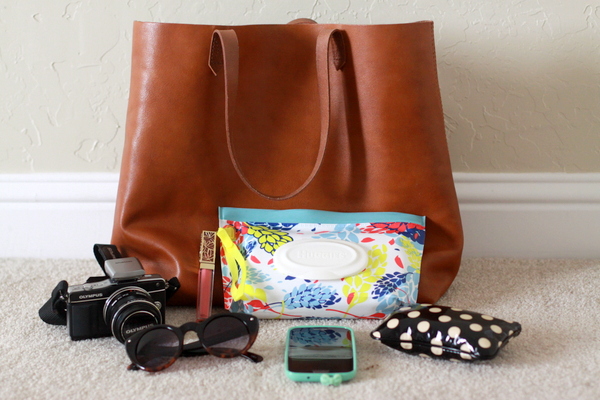 2) Oftentimes when we are just going out for a stroll around the neighborhood, I don't want to carry my whole entire bag with me. Being able to carry the Huggies Clutch 'n' Clean wipes as an actual clutch (and looking stylish while doing it) is a great plus in case a mess or two happens.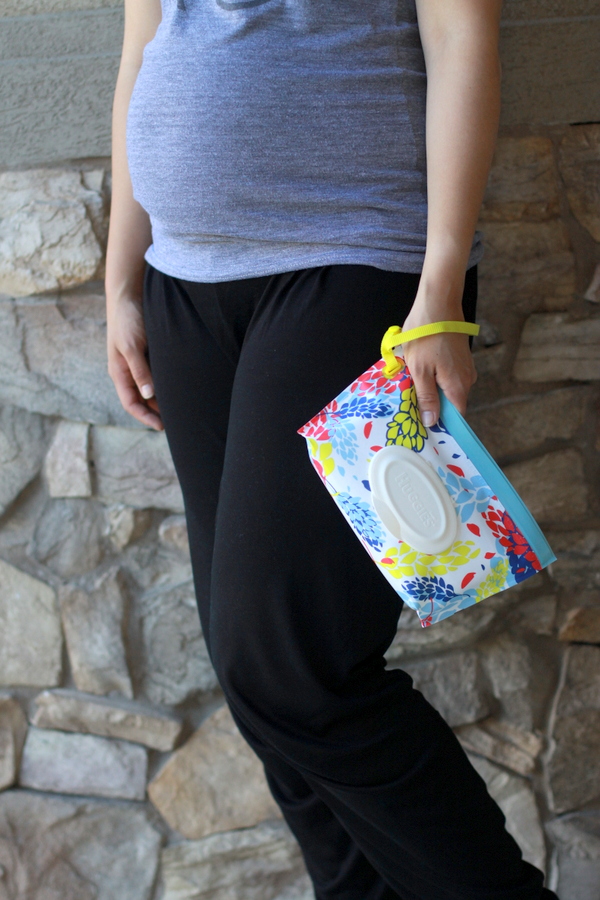 3) And third, since the Huggies Clutch 'n" Clean wipes have a button close strap, you can hook it on to anything, car door, carseat, stroller, etc. I love it's versatility.
The packaging is friendly and easy enough that even the little guy can open up the Huggies Clutch 'n' Clean wipes and clean up messes himself… if he is in a cooperative mood that is.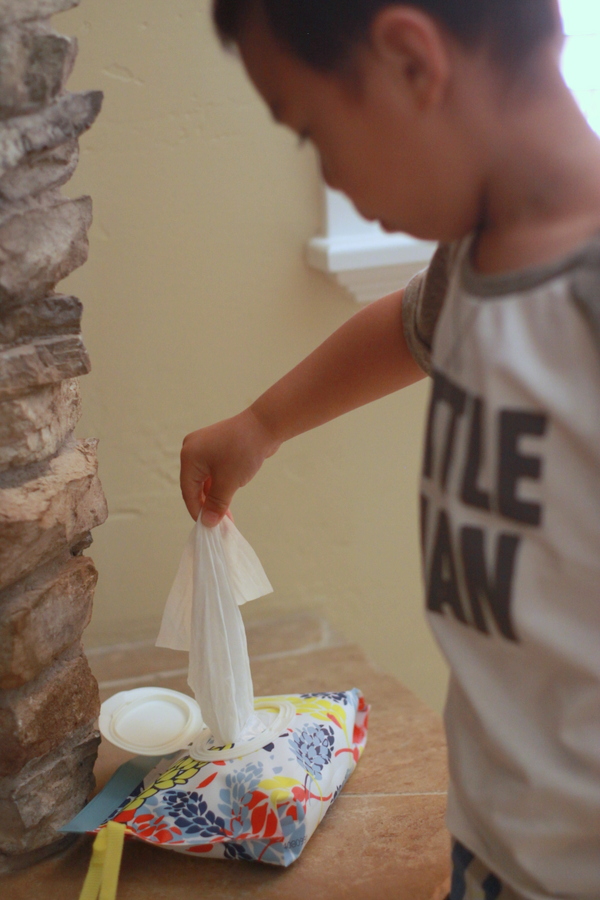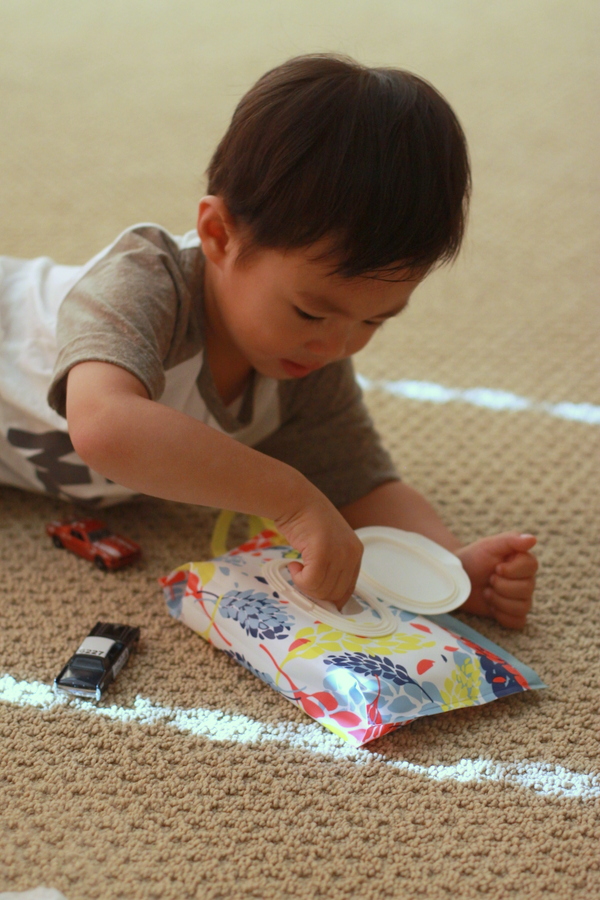 I seriously keep a package these Huggies Clutch 'n' Clean wipes in every spot that I can. Who knows when a mess with your little one will happen and it's always best to be prepared. These wipes come in 3 different designs and the clutch will last a long time (just need to buy refills when you run out). So go buy yourself a pack (or many) of the Huggies Clutch 'n' Clean wipes and go out and enjoy the long weekend without having to worry about not having something to clean up little messes!