Thanks to my Mom, we finally got some proper pictures (non hospital ones) of our little family of four! 🙂 And we may have just happened to be coordinating with our outfits too, sorry, I can't help it! Every day, I love seeing my son grow more caring and loving and sweet towards his baby sister. Every morning he has to come in and see her and say goodbye to her as he goes off to school. Then after school, first thing he does when he comes home is he says "Where's Mei Mei?" (Mei Mei is little sister in Chinese.) He likes to pat her and say "It's OK" when she is crying and he likes to play with her feet too. He'll also give her little kisses before he goes up to bed for the night. It's the cutest thing ever and makes me a heart melting Mama.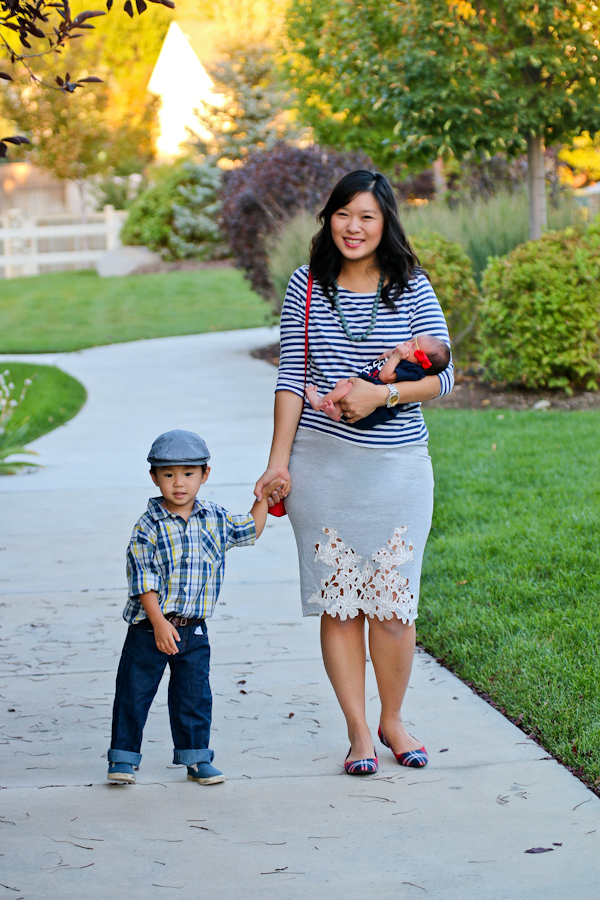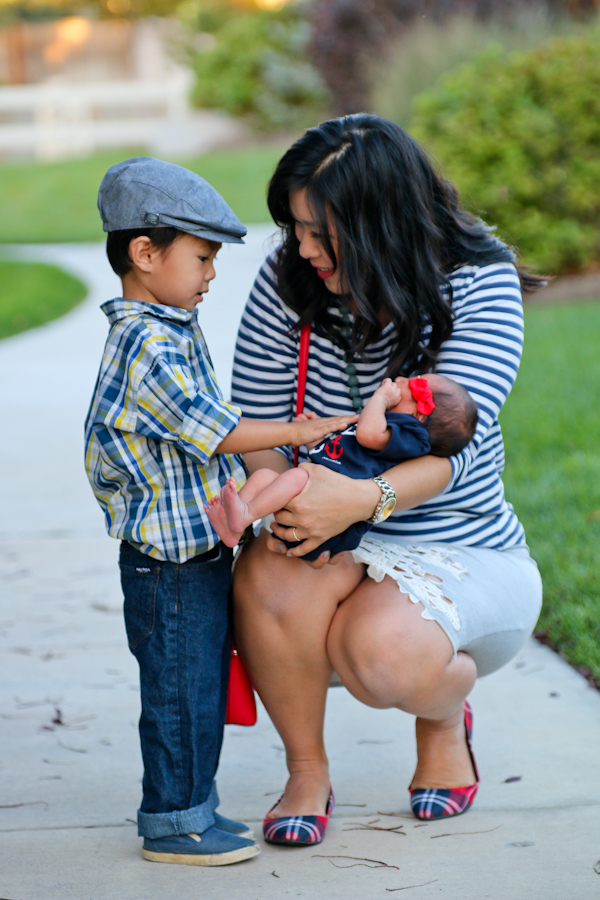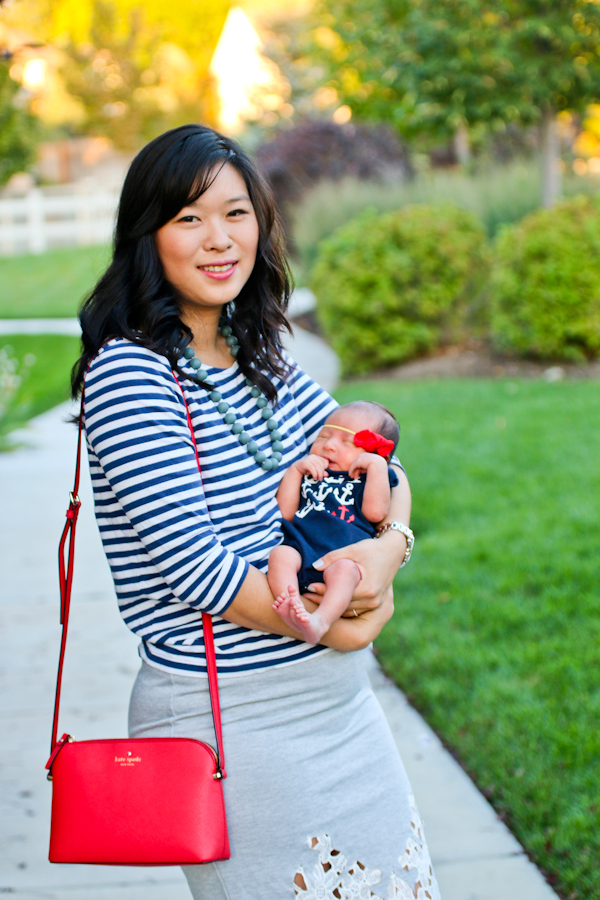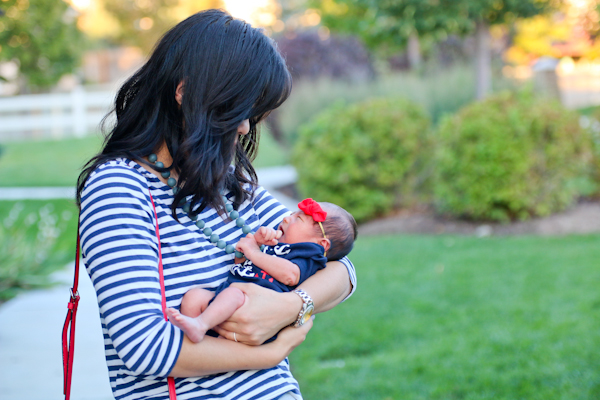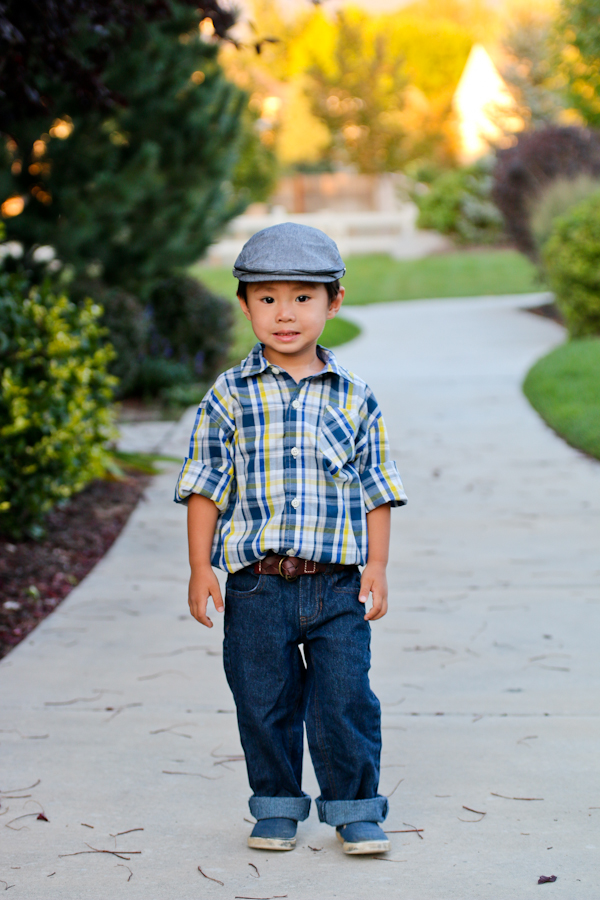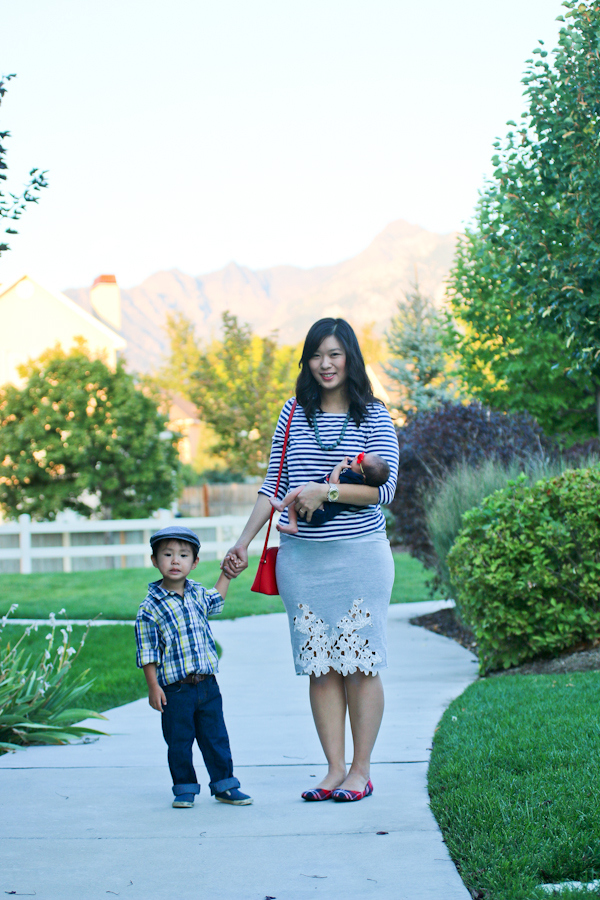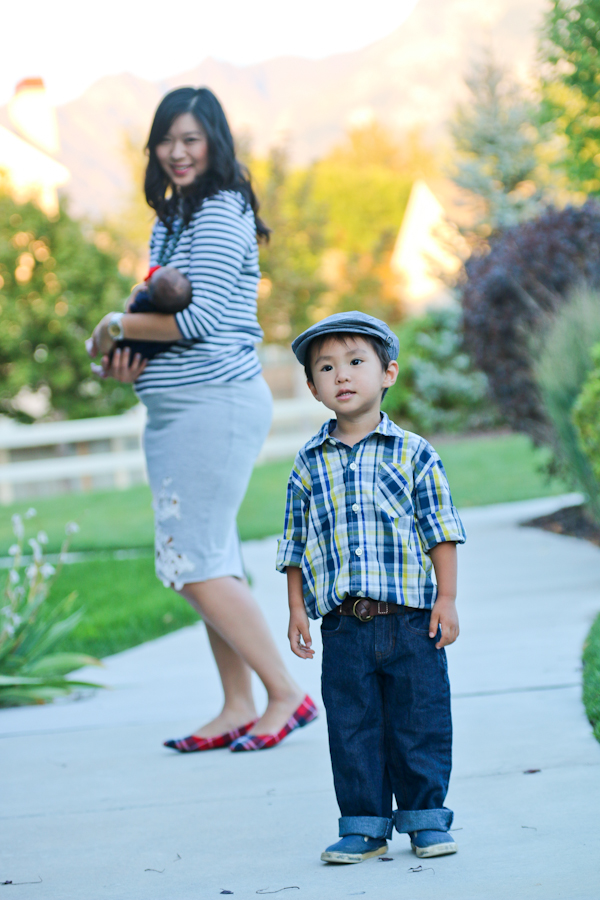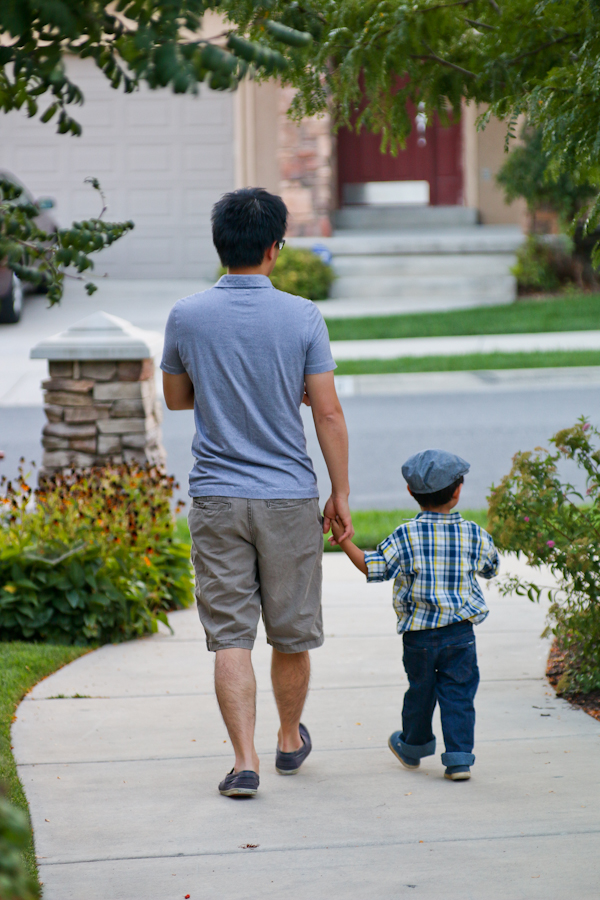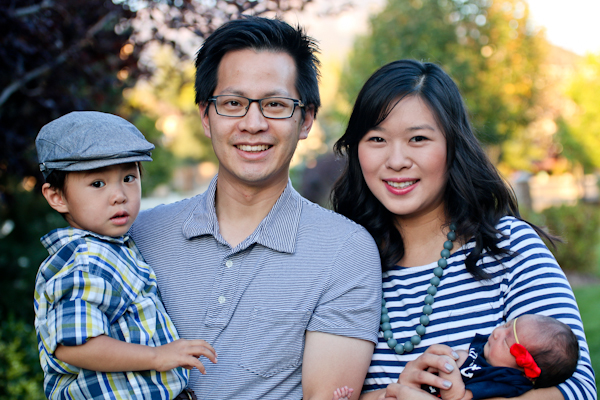 My Outfit
Top: H&M
Skirt: Clad & Cloth
Necklace c/o Belly Dance Maternity
Shoes: Forever 21
Little Man's Outfit
Button Down c/o Nautica
Pants c/o Nautica
Hat: Janie and Jack
Shoes: GAP
Little Lady's Outfit
Onesie c/o Nautica
Headband: Raine Monet
Special thanks to Nautica for providing much of the kid's outfits! They've got a great selection of back to school outfits that are durable and in style.