After my first pregnancy, my belly never went down to how it was pre-pregnancy. I battled the infamous belly flab that made me look like I was always a few months pregnant. So with my second pregnancy, I knew that afterwards it would be even harder to get my belly to be flat again. So since I knew that I needed to take steps to help flatten my tummy, Bellefit sent me one of their dual-closure postpartum girdles in a size small to try out. They have a choosing and sizing tab when you enter your body measurements (you can do this at any stage of pregnancy) and they spit out recommendations for you on which type of girdle to get and what size. Fast forward to after I had baby #2, it took me about 1 week before I started to wear the girdle and boy was it tough to get on!! My mom had to help me zip and clasp it up and after much squeezing, I finally got into it. For awhile, I thought I should have gotten a size medium, but decided to stick it out with a small since I was only going to get smaller anyways. I wore the girdle almost every day (some days were just too busy to remember to wear it) for a few hours a day. I probably should have worn it for more hours a day, but I thought a few hours a day was good enough.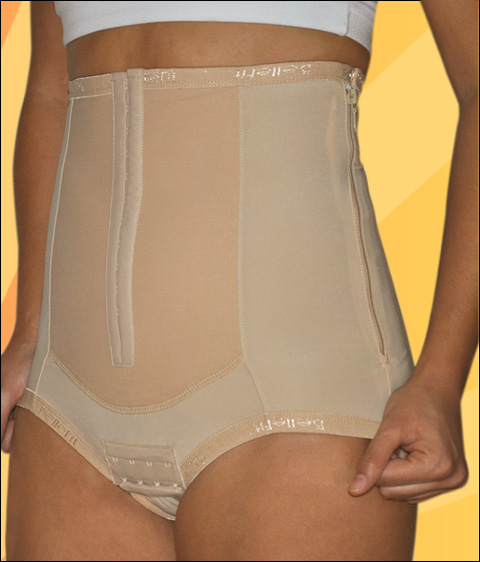 And here's a little glimpse at my results. I took pictures of 1 week after birth (hadn't used Bellefit yet), 3 weeks after birth using Bellefit (used Bellefit for 2 weeks), and 7 weeks after birth using Bellefitt (used Bellefit for 6 weeks).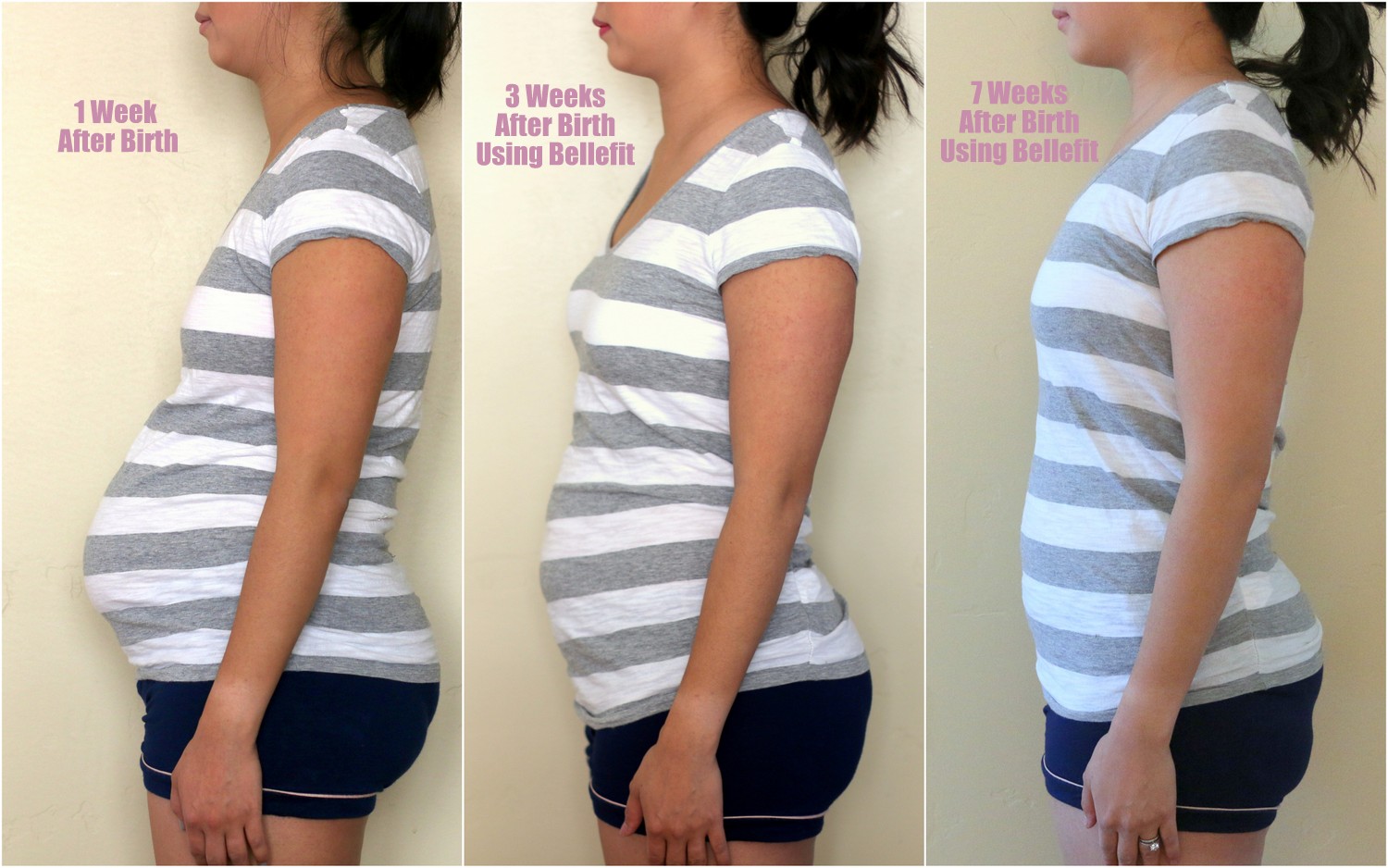 Oh my, it's embarrassing to see that 1 week after birth belly photo, but it is what it is! Unfortunately I had worked out a lot during the first 6 months of my pregnancy, but in the last trimester, I didn't work out much at all with the move and not having time to find a gym to go to… or maybe I was just lazy near the end. 😉 But I am happy with the 7 weeks after birth result now. I still have a little bit more to go in terms of it getting even flatter and fitting back into my old clothes, but I am a big advocate for Bellefit girdles. I definitely think they do a great job in shrinking postpartum bellies and they have a lot of other benefits as well such as straightening your spine, helping your uterus go back in place, aids emotionally to help you get fit again and is doctor recommended. And they work for C-section or natural birth bellies too. I think these combined with eating right and working out will help bring me back to my goal weight and body!
Mamas, what are some of your tips and tricks to getting back to your pre-pregnancy/flatter belly?