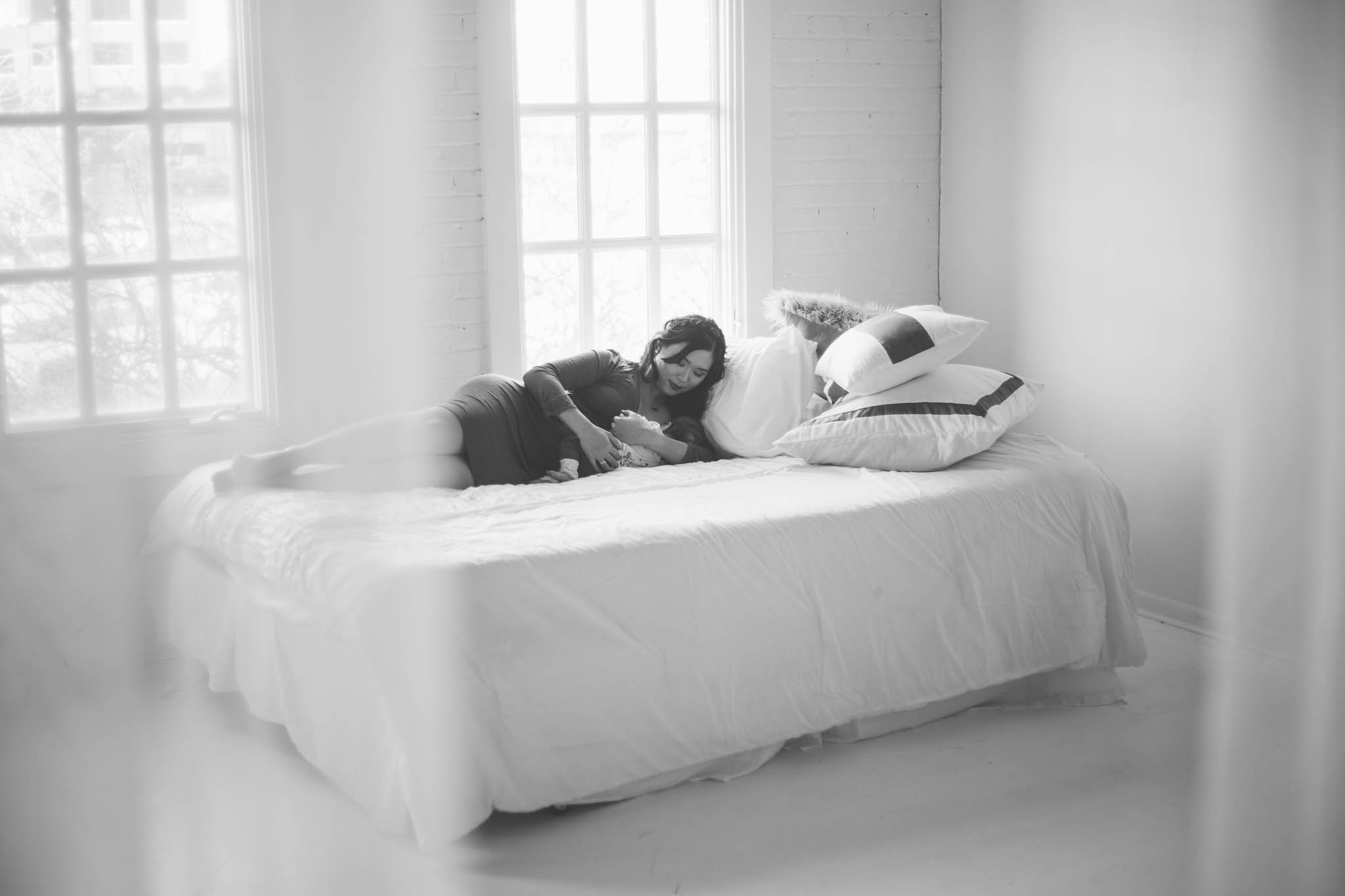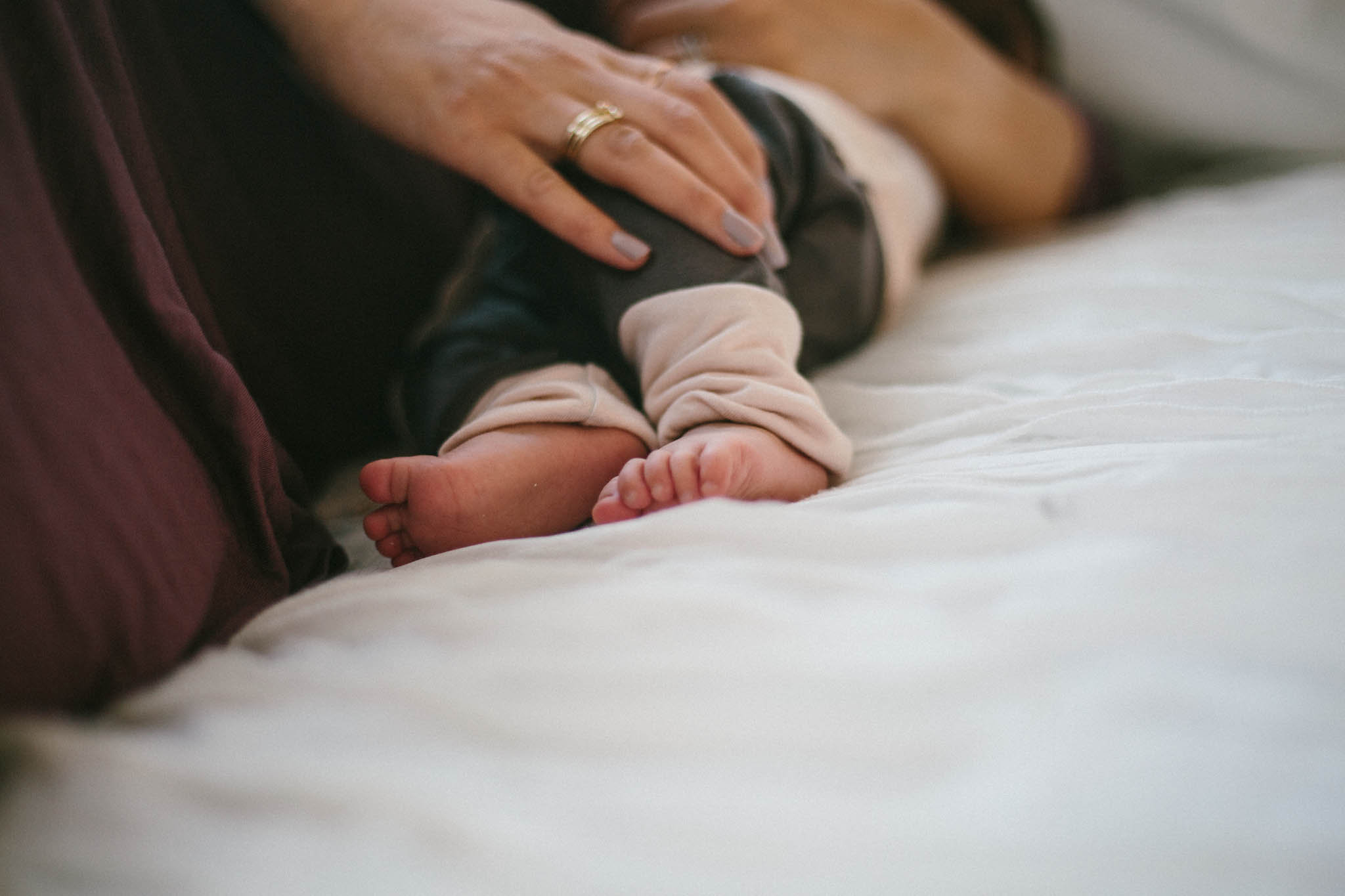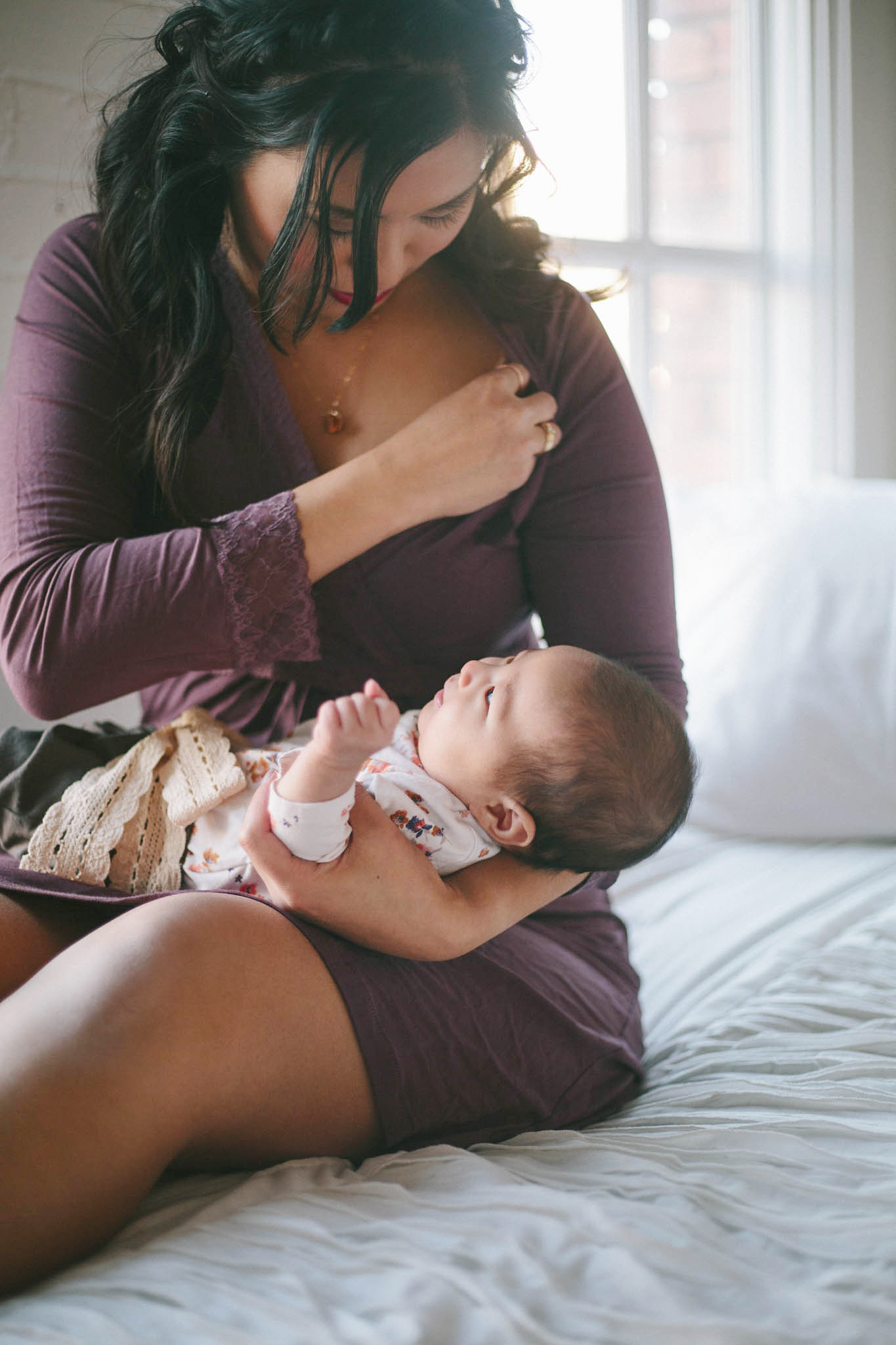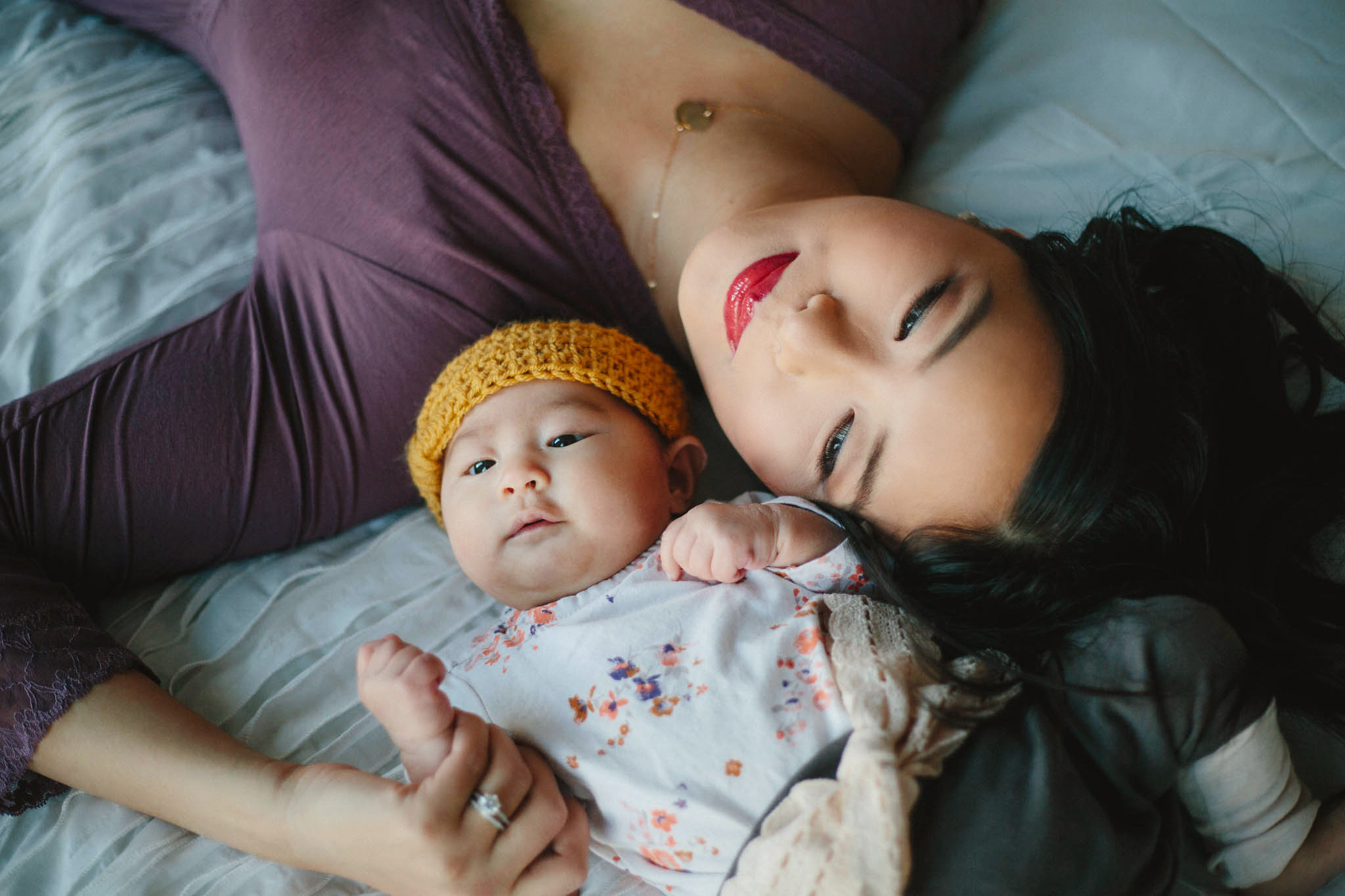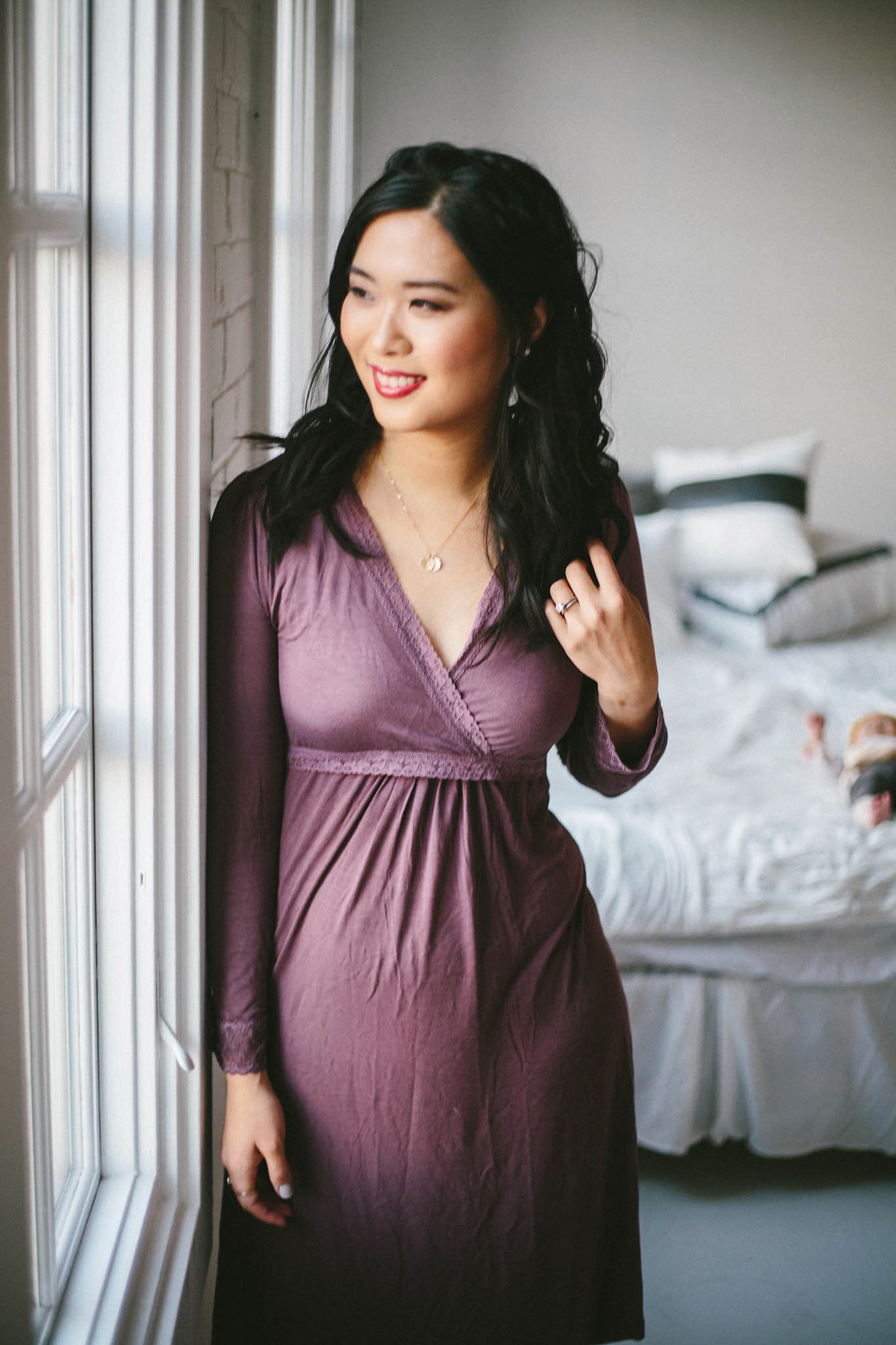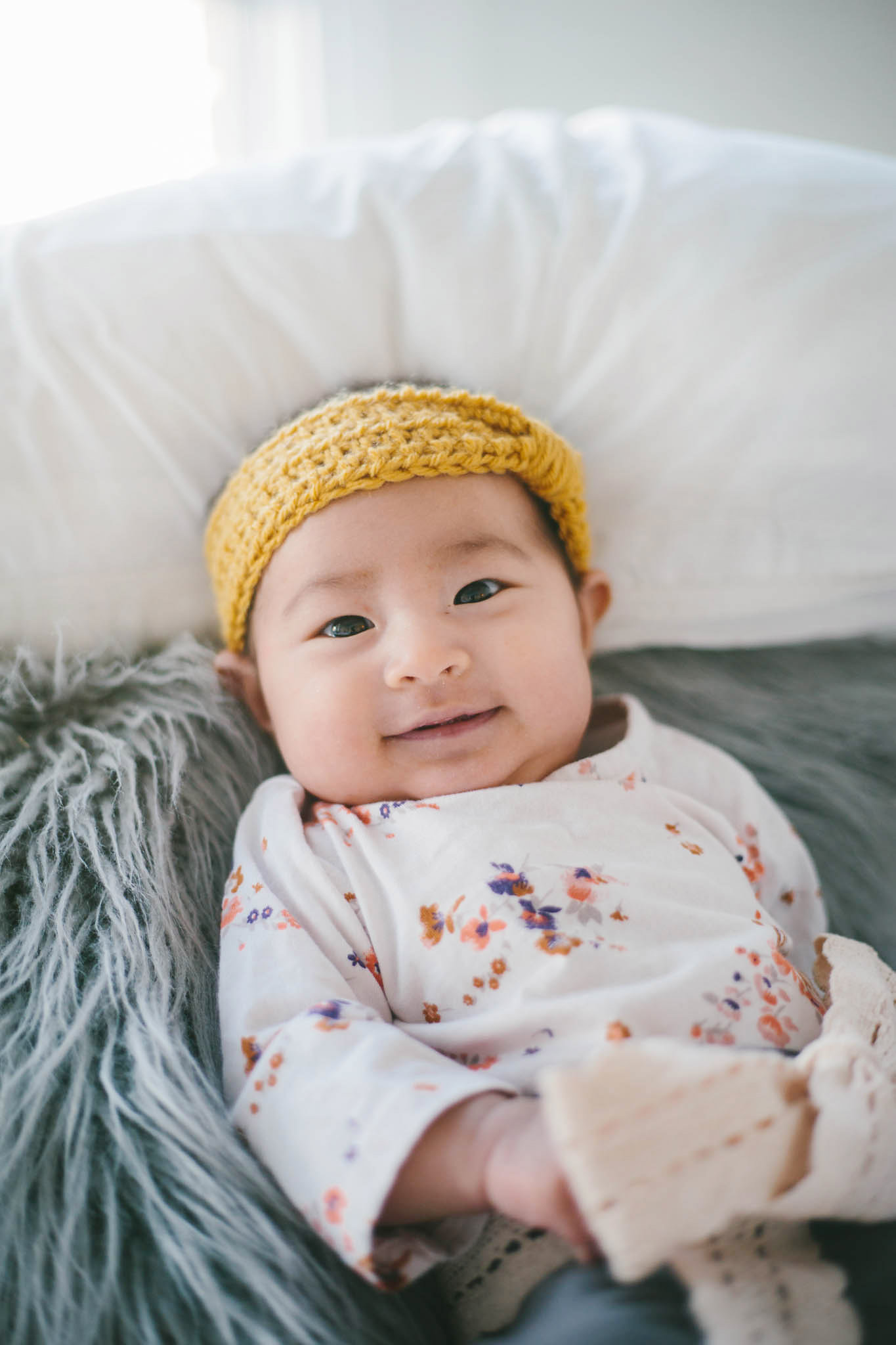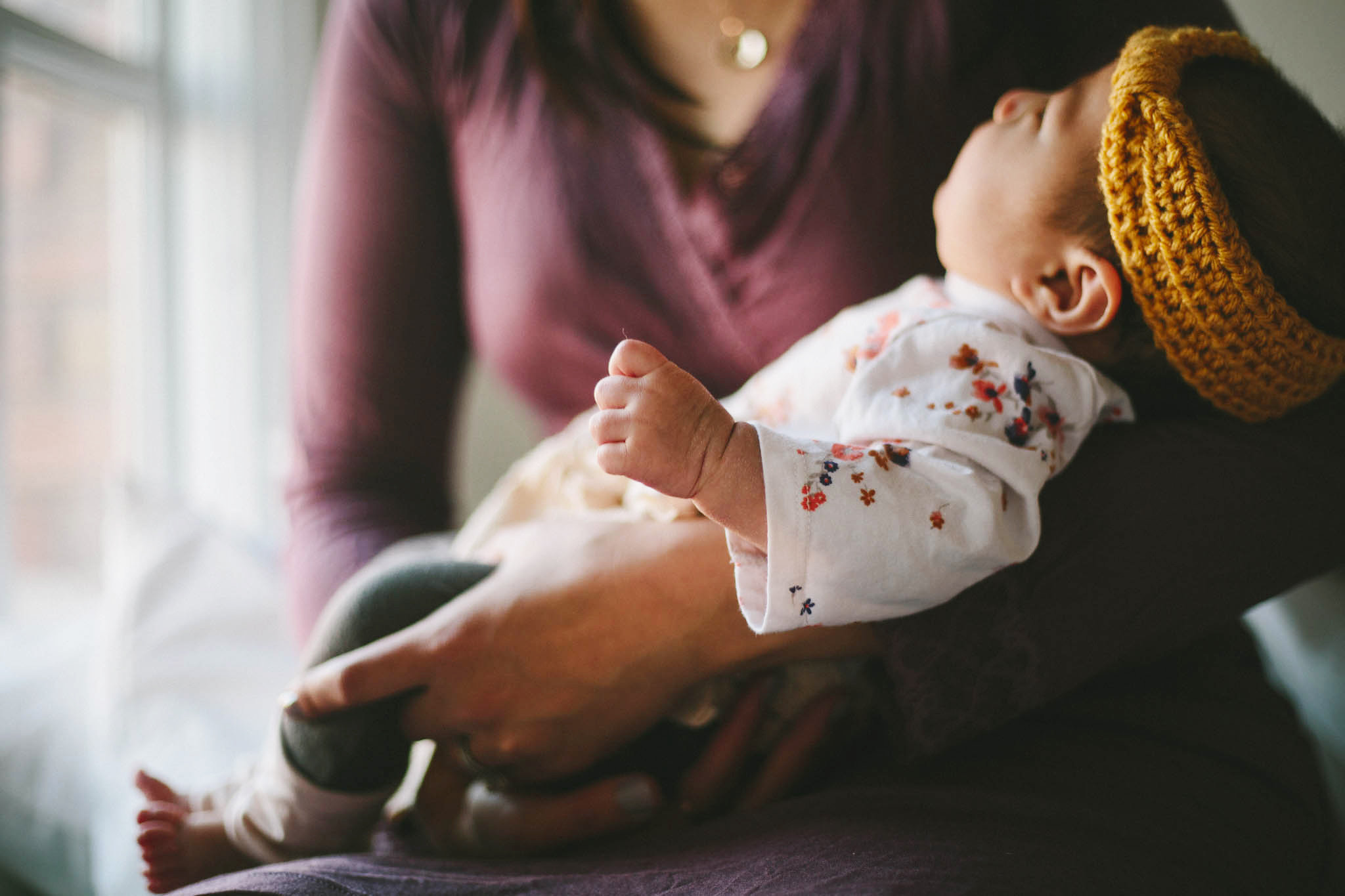 My outfit:
Dress: Belabumbum
Nursing Bra: Bravado Designs
Makeup: Vivian Makeup Artist
Vivian's outfit:
Onesie: Old Navy
Pants: Kindred Oak
Headband: Kirtley Michelle
Photos by In Frames Photography
For the longest time, I've wanted to write about my nursing journey, just to document it and hoping that I can inspire other mamas as well. With my first baby Austin, I had a struggle trying to keep up with breastfeeding and my supply. By 2 months, I was full on pumping and half supplementing. However, I did what I had to do for my son and I am happy that he is a happy, healthy 3 year old now.
With my second baby Vivian, I knew that I wanted to try hard to feed her exclusively breast milk. Breast milk has its health benefits and it would save us money in the end. When all babies are born, mother's have this milk called colostrum that babies can survive on for a few days before their milk comes in. I had worries about her latch the first few days and met with a lactation consultant who gave us some tips. Day by day went by, and my milk was still not coming in and Vivian seemed to get a little more irritable. By about day 4, we started her on little bits of formula and she seemed happier. This was a similar thing that happened with my son and I was worried that I would never be able to fully breastfeed her. However, by day 9 or 10, my milk came in and her latch was great! After a few more days of half breastfeeding and half supplementing I was slowly able to stop supplementing and by day 15 she was fully drinking breast milk. Now, she is 3.5 months old and she is still exclusively drinking breast milk.
So I just wanted to share a few of my own tips to increase milk supply (that worked for me, I can't promise they will work for you but it's worth a shot), for all you new mamas or mama to be's out there!
1) Pumping – I have a love/hate relationship with the pump. In the beginning, when you are so exhausted and tired from having to nurse and feed every couple of hours, it's super important to pump in between. To increase milk supply, you need to trick your body into thinking that it needs to produce more milk. Pumping is a similar sensation as breastfeeding, and although your body knows it's not QUITE the same, it will still think it needs to produce milk. One special trick that a lactation consultant taught me was called power pumping. If you have an hour to dedicate to pumping (because sleep always comes last, right?), then you turn on the pump for a few minutes, then turn it off and wait 10 minutes, turn it on again for a few minutes and turn it off again and wait 10 minutes, etc. It again tricks your body into thinking it needs to keep producing milk. I use Medela pump and am a big fan!
2) Lactation cookies – A good excuse to eat cookies? I am sold! I bought the Milkmakers lactation oatmeal cookies and they were GOOD. The cookies are a generous size and they made for the perfect after lunch snack/dessert. You could surely make your own, just google it and some recipes will come up. The key ingredient is OATMEAL. And actually you should probably be eating a bowl of oatmeal each morning too. But they also have some other healthy nutritious ingredients that are good for your body (and your baby's too)!
3) Mother's milk tea -I've gone through a few brands of these and not sure I have a favorite, but this is also something easy that you can be drinking multiple times a day. Right now I am drinking Organic Mother's Milk, it's caffeine free in case you were wondering. But also, you should be drinking lots and lots of water and soup as well. Because the more you drink, the more you will produce.
4) Wear nursing friendly clothing – My favorite brand of nursing bras is from Bravado Designs! I own quite a few of them and my absolute favorite is The Body Silk Seamless Nursing Bra. It is seriously the softest bra ever, has built in pads so you don't have to wear those disposable pads in case you leak, and has an easy clasp. I sleep in this thing and don't ever want to take it off! Also, wrap dresses and anything with a low or loose top part is a MUST! For sleeping, I love my Belabumbum nursing dress, as it provides easy access (heh) and is cute and comfortable.
5) Being comfortable and relaxed – You are probably thinking, this is not a tip! But really, it is! Having a newborn is so stressful as it is and there's a million things to worry about (is she breathing? why is she not sleeping? is she hungry? did she poop?) that stressing out about things is likely to affect your milk supply. Whenever you can, I know it's hard, just try to relax.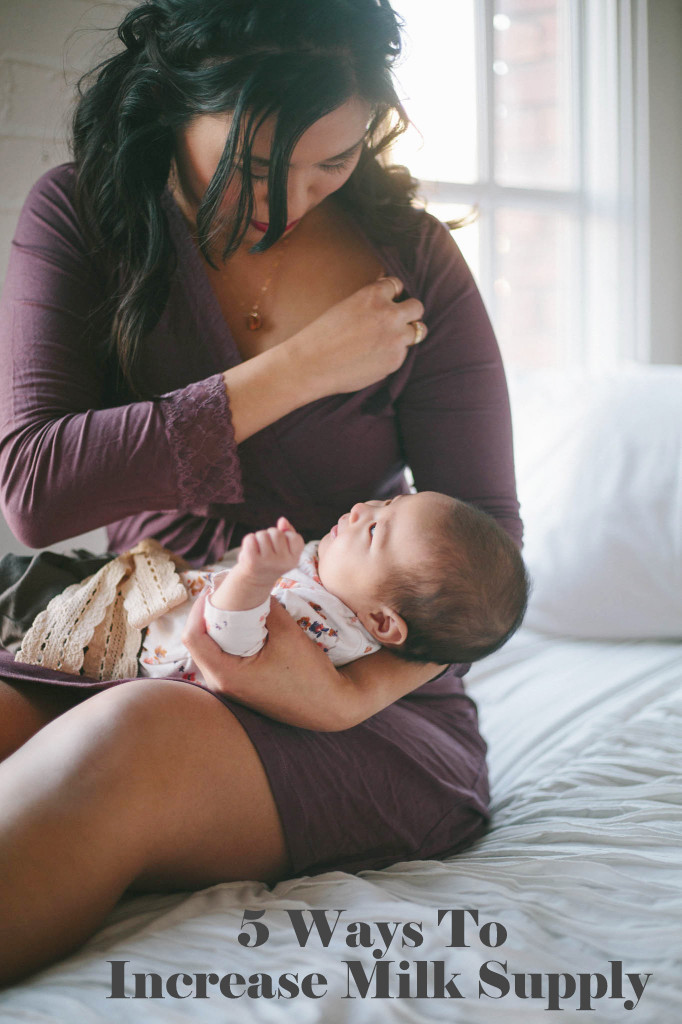 Hope this helped! And if you ever have any questions, don't hesitate to reach out to me, lactation consultants, or other mommy friends for support or advice! 🙂 If you have any other tips that worked for you, please share with me as I will be nursing for another year probably and hopefully it can help other mamas who are reading this post as well!