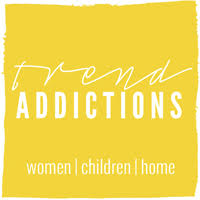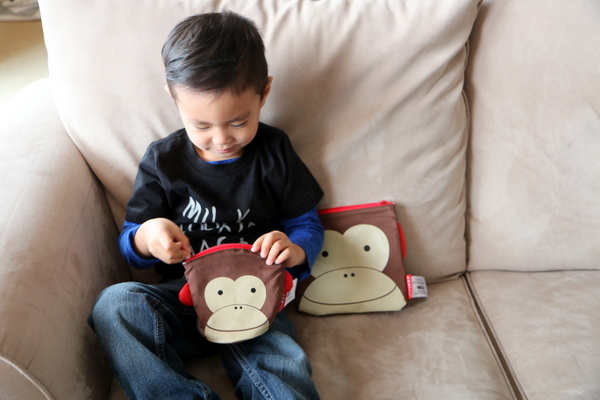 Last week, I shared an outfit and some of my favorites from Trend Addictions Women's line, and this week I wanted to highlight their children's line of items. Like I said, this store seriously just calls to me. Women, children, home stuff… 3 of my favorite things to shop for! Austin is seen here with the Skip Hop Snack Bag Set from the kid's line. He already has the Skip Hop Monkey backpack and suitcase, so these snack sets really complete his collection. For the longest time, he was using those snack cups with lids, but when there are small crumbs in there, they tend to fall out the top. These snack bag sets are awesome because they are deep for holding the snacks inside and Austin can practice his zipper skills. He seriously is at the stage where he wants to do EVERYTHING himself, and it makes sense and he is learning about his independence and boundaries at this age. So mastering the zipper, is just another thing in his book that he can accomplish on his own and feel proud of! Now we officially stash these bags in our minivan… yes I am a minivan mama, did I tell you guys that yet? Anyways, the small one always holds goldfish while the bigger one either holds veggie straws or a sandwich if we are planning to be out for awhile.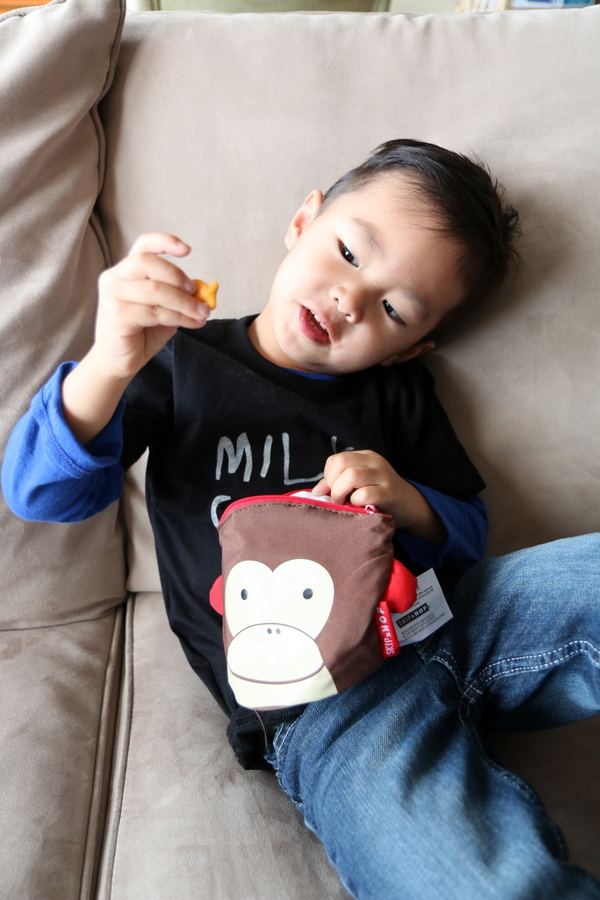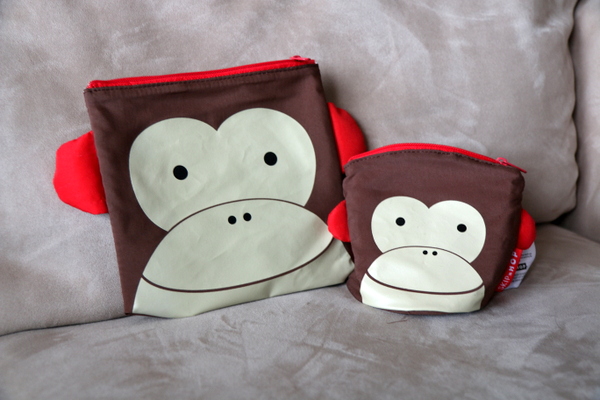 Their kid's line has a variety of items that range from play toys, feeding items, bath time toys, storage, socks and more! Here are some of my favorite items. Aren't they all so cute? I swear anything made in mini size makes it automatically 10 times cuter.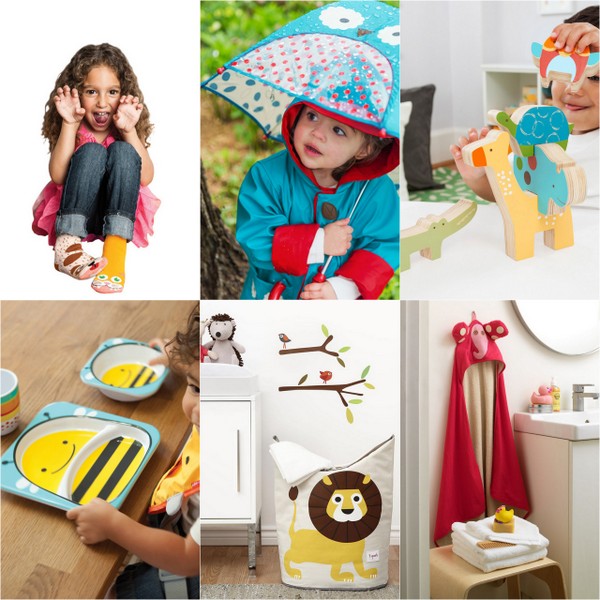 Like what you see? Take 25% off your Trend Addictions order with code SANDY25!
Have a great weekend, friends!